The co-curricular activities (CCA) programme serves as a vessel for which students can express their personality, push their limits, learn new skills, and build good habits.
I have been impressed to see students doing all of the above throughout this academic year. September saw the Football team narrowly lose to OASB (Oasis Academy Southbank) in their opening game of the season. This was a great opportunity to continue our sporting partnership with OASB and gave us a chance to see how the team would gel with many new students involved. The Netball team also had their first centre pass against SHHS (South Hampstead High School) in the sister's 'n' sport National Cup 1st round however, this was always going to be a tough assignment against one of the strongest teams in the tournament and unfortunately the girls didn't progress however, they did move into the shield tournament.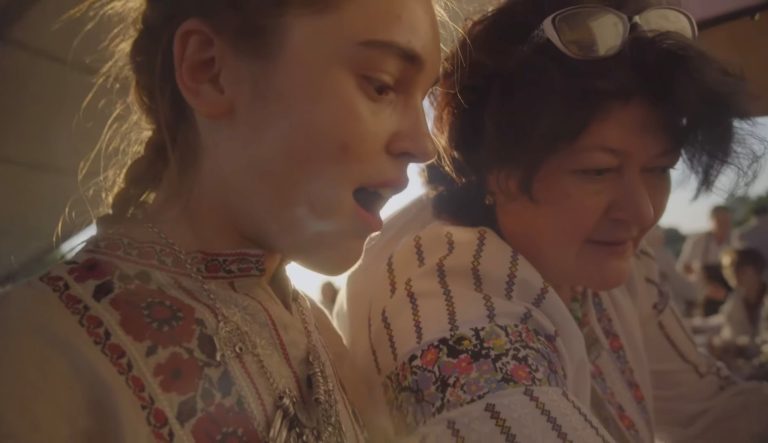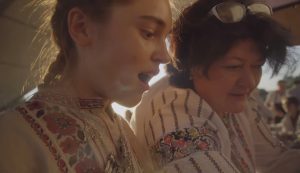 Moving away from sport, our Film student, Yeva N, won The ISA Short Film Award and was shortlisted for the INTO Film Awards…what an incredible achievement. One of the most exciting co-curricular moments has been the launch of BTEC Esports and the 'DLD Dragons' who have been very successful in their leagues and continue to compete in British Esports tournaments. Proving CCA's aren't just about Sport, Art and Drama…Michelle L and Anya A were awarded certificates by The Royal Society of Chemistry in the south east regional heat of the annual Schools' Analyst Competition, fantastic achievement! Departments run Academic Clinics led by our excellent teaching staff as part of the co-curricular programme and work towards awards and competitions like this as well as various Olympiads throughout the year. October, saw the Art Department achieve outstanding results in the London West Area ISA Art Competition with DLD winning a total of six awards, including a first prize for drawing in the most senior year category, Key Stage 5, this couldn't be achieved without the various clinics and CCAs on offer to our Art students.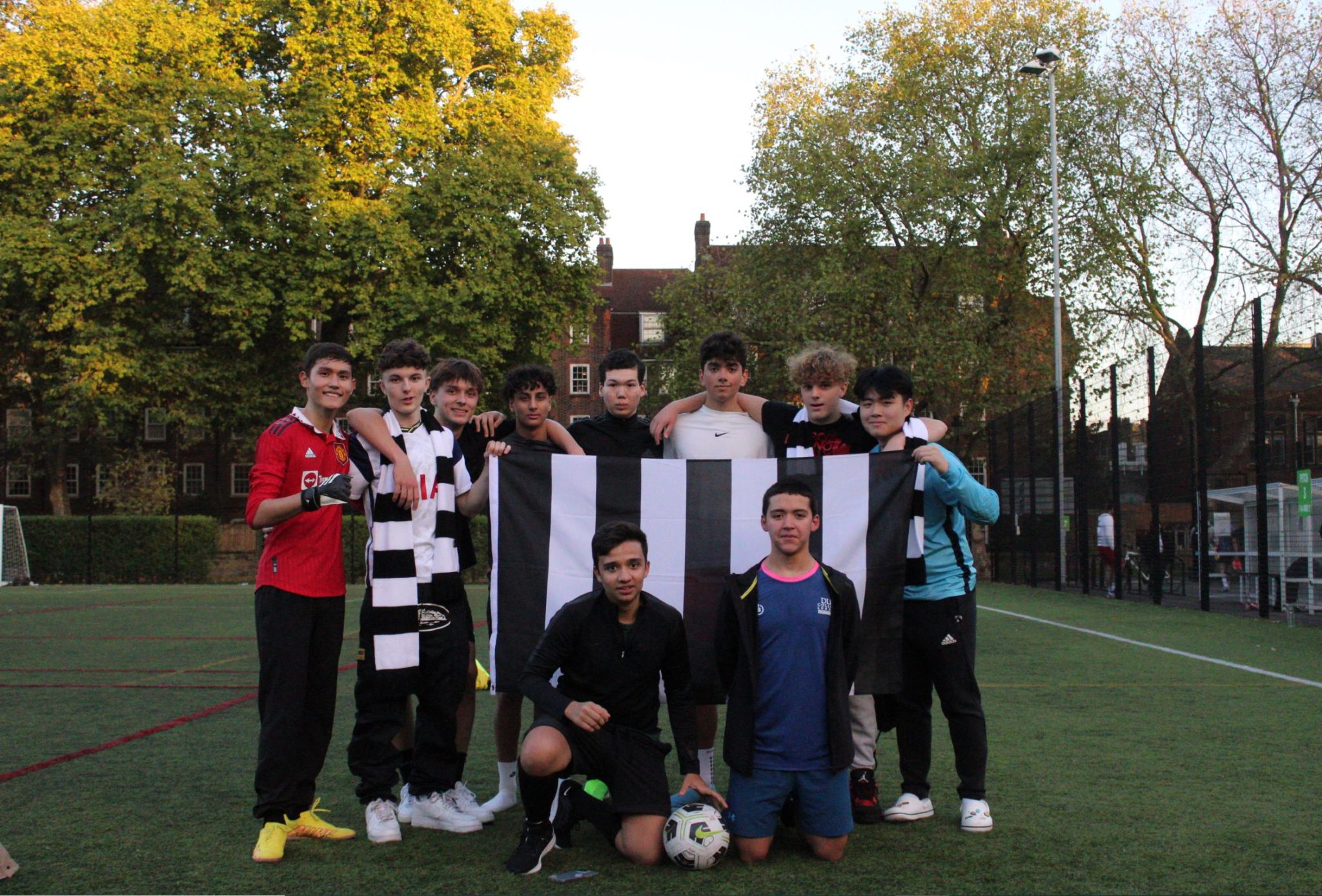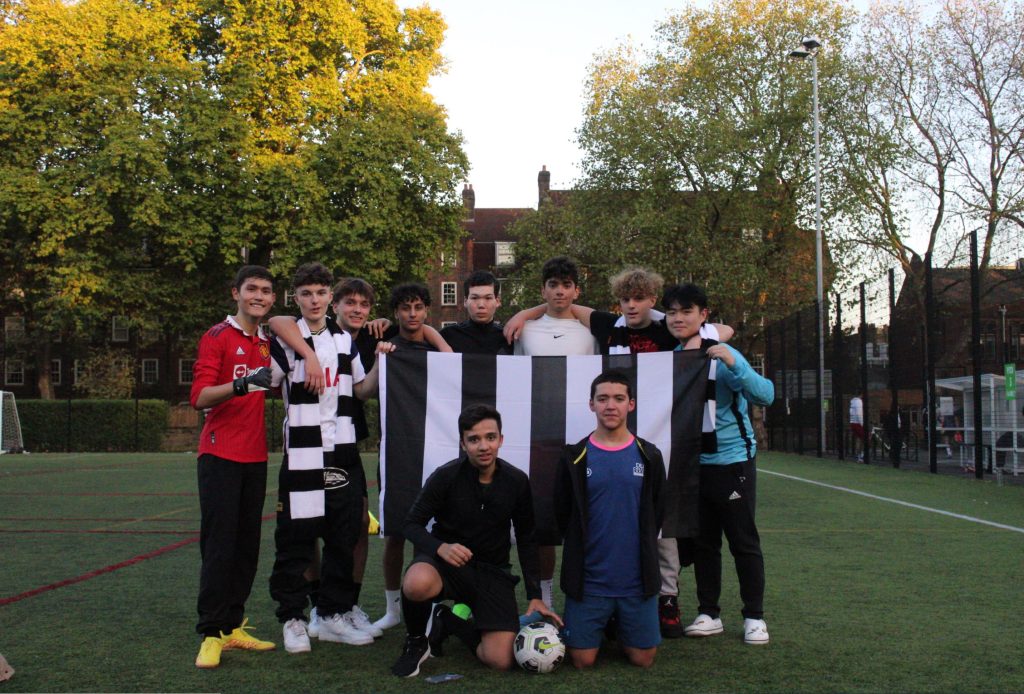 In a different type of artistry, Boys' House Football took place with great support and enthusiasm with Northern House, starting how they meant to go on, by taking home the crown! As we headed towards the half term break there was no rest for our intrepid adventurers who were taking part in the
Duke of Edinburgh Award (DofE) expedition in the South Downs. The DofE ward is led superbly by Jan Haines (Houseparent & DofE manager) and we our very fortunate to have someone so knowledgeable and passionate about the award. After a well-deserved break, students were back and busy once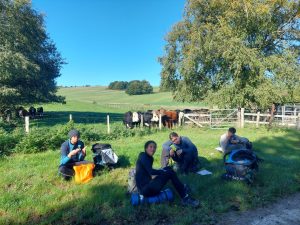 again in November. Our Basketball team were busy with fixtures against both City of London School (CSL) and Whitgift. The team play against some of the best Basketball schools in London and the standard is very high. Unfortunately, we couldn't find the 'W' in either game, but the newly assembled team continue to train hard and work together and the future of Basketball at DLD looks bright! The Netball team put in an excellent performance against Sevenoaks, with the newly formed team beginning to gel…just need to turn performances into a result. We're fortunate to be able to play against some of the biggest sporting schools in the country at some wonderful venues.
November, also saw the Football team get their first result of the season against Reed's which was great for confidence. Following this result, the boys had the opportunity to play against Eton College (the first time in DLD's history) everything about the fixture was great besides the result however, we hope we can keep Eton in the fixture calendar moving forward. From pitch to print…this year is the first in which DLD has run the prestigious and highly reputable The Young Reporter Scheme in which budding journalists have the opportunity to gain work experience in journalism. Year 13 student, Ishaan P, really took to the scheme and had his first article make the top 10 most read list . This is a wonderful example of how students can manage their studies with their co-curricular interests. As we approached the end of the Autumn Term our Esports DLD Dragons remained unbeaten after beating Chi Cobras (Chichester College)…it's impressive to see the winning mentality they have created in a short space of time, led by their excellent coach and BTEC Esports lead, Max Copley.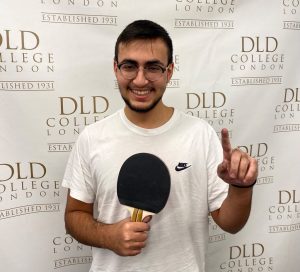 House Table Tennis had a lot to live up after an outstanding Football event earlier in the term and thankfully, it didn't disappoint! As mentioned earlier, Northern House made their mark early winning Boy's House Football and they followed this success with another win in the Table Tennis, courtesy of Year 13 student, Aryan M. Shifting the focus to one of our many Societies, The Horticultural Society organised a Plant Sale which went down a treat! It was a fabulous idea when the nights draw in and we lose that natural light during the day to at least have something natural in our rooms and I'm pleased to say with lots of help from the CCA Leads (Jess E and Lindsay R) my plant is still alive! 😊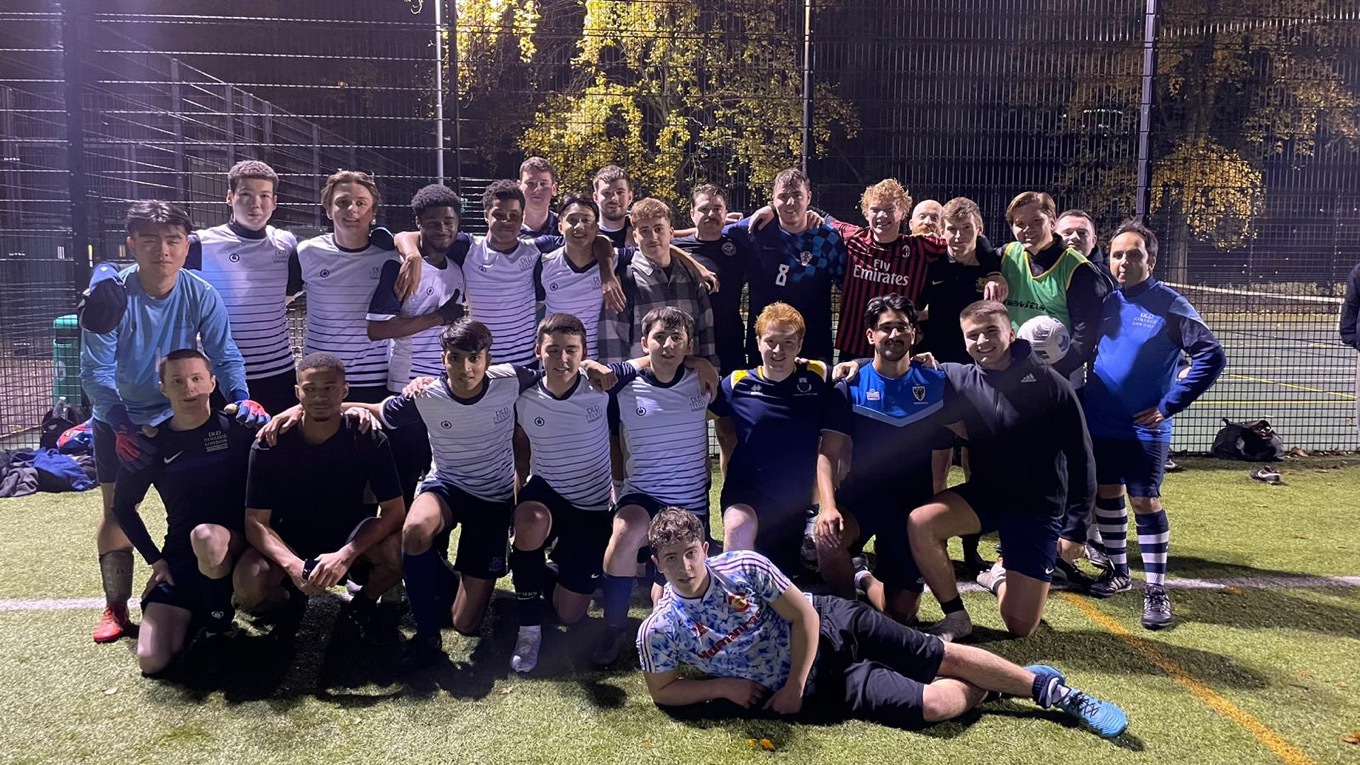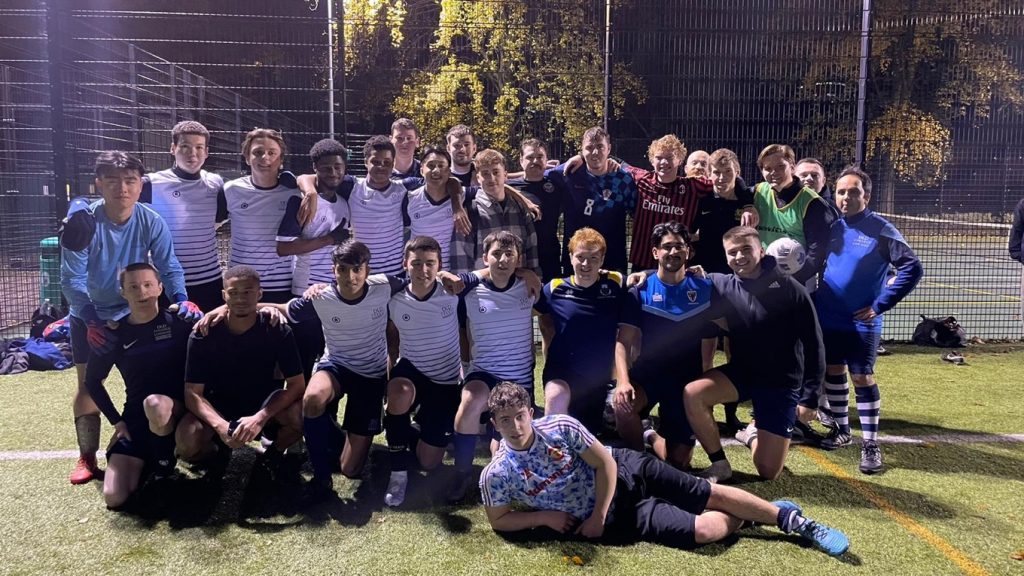 As is tradition, the highly anticipated Movember Staff v Student Football match took place under the lights at the hallowed Archbishop's Park turf to see if the students could finally get a win with the staff aiming to complete a four year winning streak. After a very tight affair, the game went to penalties and the students held their nerve to break the streak and take home bragging rights for a whole year. As we closed in on the end of term there were still opportunities for students to express their creativity and display their talents with the annual 'DLD's Got Talent' led fabulously by Myles B (Houseparent) and Year 12 student, Matin R. The audience was treated to renditions from staff and students alike but as with all competitions there must be a winner…The Basement People, a rock band made up of John N, Mark B, and Alina S walked away with 1st prize.
Finally, the end of term saw a celebration of all the hard work of those students who have truly committed and excelled in their CCA endeavours with the CCA Awards Ceremony. We saw performances from the aforementioned 'Basement People', a speech from our Principal, Irfan Latif and the CCA winners announced who received certificates and Amazon gift cards. It's a wonderful event for me personally as Head of Co-Curricular and shines a light on the importance of getting involved and pushing yourself outside your comfort zone as well as celebrating students' dedication and commitment. I am privileged to lead the CCA programme and must thank all the amazing staff who make it happen daily across the year!
I look forward to sharing more fantastic CCA news from the Spring Term in due course.
Sean Gallagher, Head of Co-Curricular