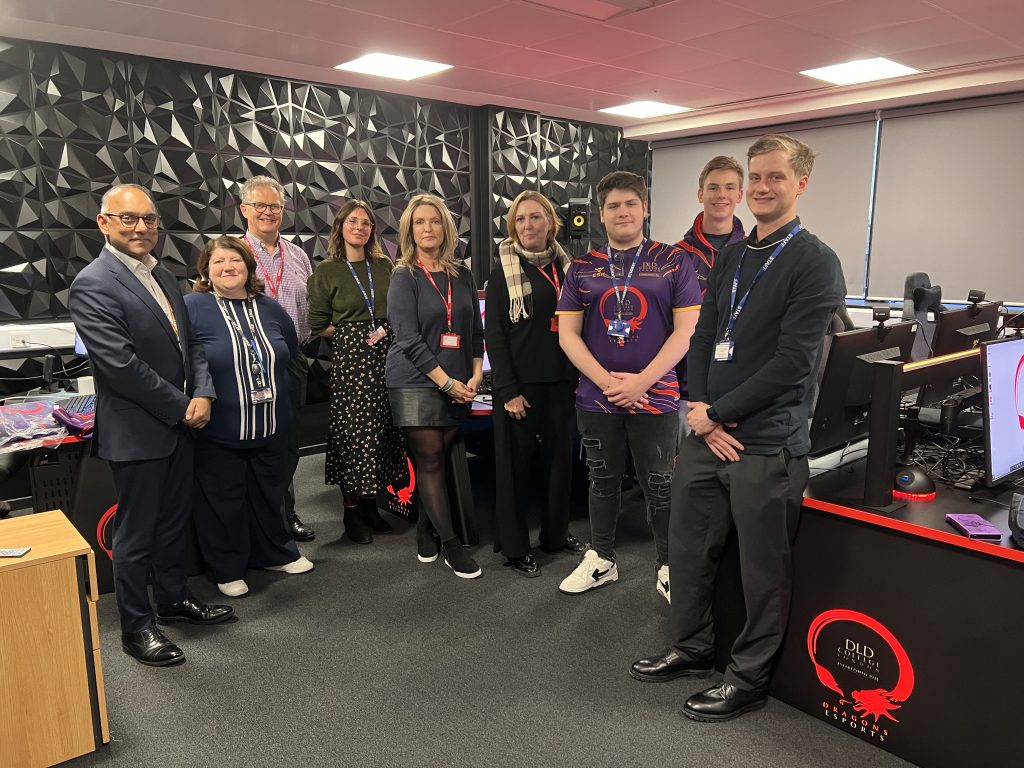 The reveal of DLD College London's pioneering new Esports suite The Dragons Den, has featured in a range of media articles. The launch saw industry leaders come to DLD to be a part of the exciting new offering in Esports education.
The specialist suite has been specifically designed in collaboration with leading industry experts to offer a best-in-class facility for the school's BTEC Esport programme and co-curricular offering. Professor Bobbie Fletcher, Academic Director at the College of Esports, came to DLD as guest of honour to officiate proceedings.
The Dragons Den, which is the only Esport area within a school to be fully equipped with market-leading Corsair and Elgato equipment, allows for a seamless student learning experience. In the state-of-the-art facility there are twelve student PCs all of which feature top quality streaming technology, and a teacher station equipped for shoutcasting. Customised furniture has also been created for the space, with the desks and ambience further enhancing the students' enjoyment and experience.
Speaking at the official opening Professor Bobbie Fletcher said: 20 years ago I had the problem of parents not understanding the career opportunities and benefits of Esports in education, and now you can show them the skills that are produced and the careers that it can lead to. It's not just about gaming."
To read more about Esports in industry, visit our latest blog post.
You can read the full media articles below: