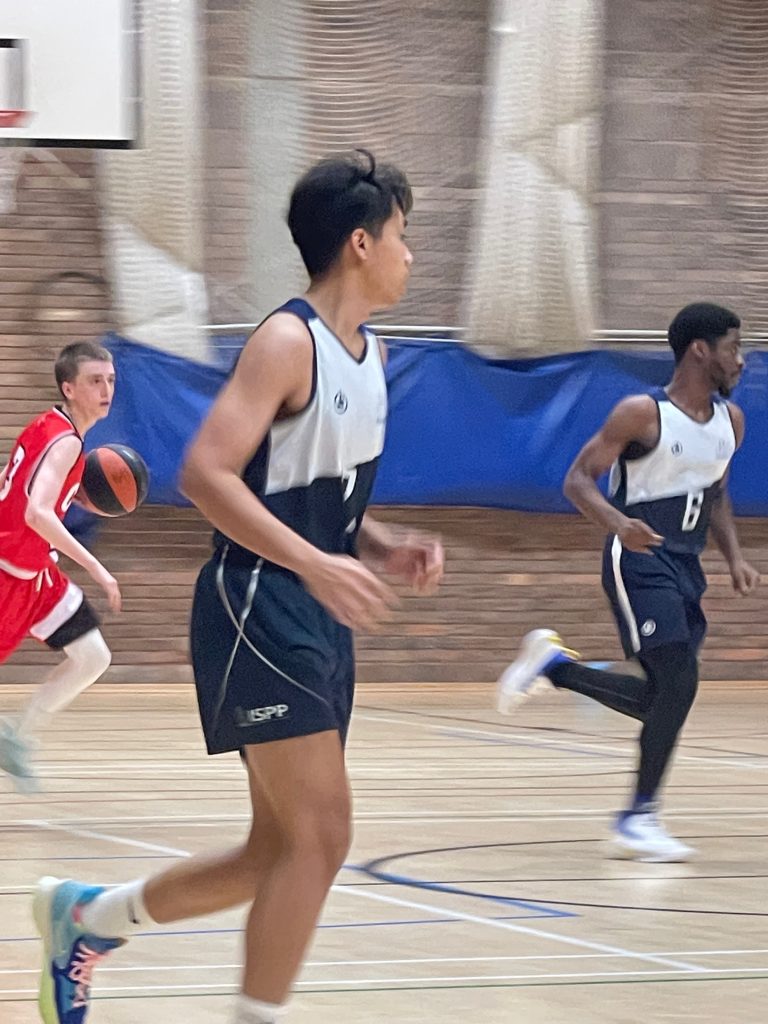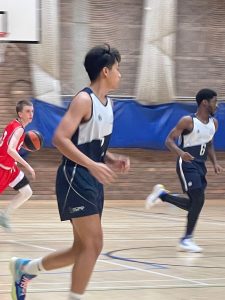 In their second game of the season, DLD College London faced City of London school (CLS), a formidable opposition possessed of great physical stature, and as demonstrated in previous seasons.
Tip off was at 5pm and both teams readied themselves in anticipation of a keenly contested match. DLD made an excellent start scoring a number baskets in quick succession and leading CLS by 7 points to 2 as the first quarter came to an end however, CLS had managed to compose themselves and peg back the gap and eventually go ahead, DLD 9, CLS 12.
In the second quarter, the pace of the game picked up with Ahrya and Kun both contributing with baskets, and key defensive shut outs and rebounds. CLS eventually extended their lead, DLD 14, CLS 28 at halftime.
All of the players had a chance to rehydrate and restore their energy levels in anticipation of the start of the third quarter. The physicality of the contest went up a notch with some key individual battles on court notably Emad against the opposition's very tall number 8! Emad also fired in with a couple 3 pointers from a distance. The third quarter ended DLD 18, to CLS 34, and going into the final fourth quarter stamina levels were being tested. Jeremiah found success at this time and added to our score with some key moves and a 3 pointer. Kun continued his scoring run in this quarter too.
As the buzzer sounded and the game ended, the final score was DLD 25, CLS 56.
This was a stern test for our players but they gave a good account of themselves, they showed progression in their game compared to the beginning of the season, and their were positives to take from this match. The opposition were congratulated, in the end their experience and intensive practice schedule helped them to victory.
Special mention to Kun who was named MVP (most valuable player).
The players, coach Max and I look forward to the next match.
Prad Koppa, Sport Assistant
Photo credit: Sam L
Match day squad
Ahrya G
Jeremiah C
Emad P
Vuthy K (Kun)
Bernard S
David L
Ali H
Mingyu K
Muhammad A