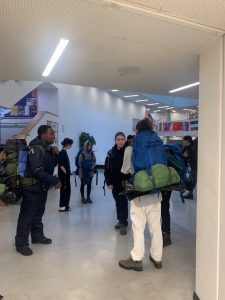 On the first Sunday of October half term, our Duke of Edinburgh participants, and DLD College London resident dog, Indie, set out on our first expedition of this academic year. After a kit check in the Atrium we headed for Brighton, took a train along the coast and started our walk up into the South Downs. With just over 10km on day 1, we got to the campsite in good spirits and just in time for the heavens to open! It was a quick cook in the Scout Campsite before the torrential rain prompted an early night for all.
It was a slow, wet start to day 2 but once the sun came out and we got our bearings again, the teams pushed themselves through a challenging 17km route to the second campsite. The scenery was stunning and the locals (mostly bovine) were friendly, but the climbs were tough! Once we reached the second campsite, our Silver group showed a huge improvement in their campcraft skills with tents up and evening meal cooked in record time, while the Bronze group congratulated themselves on completing their only required expedition and headed for home.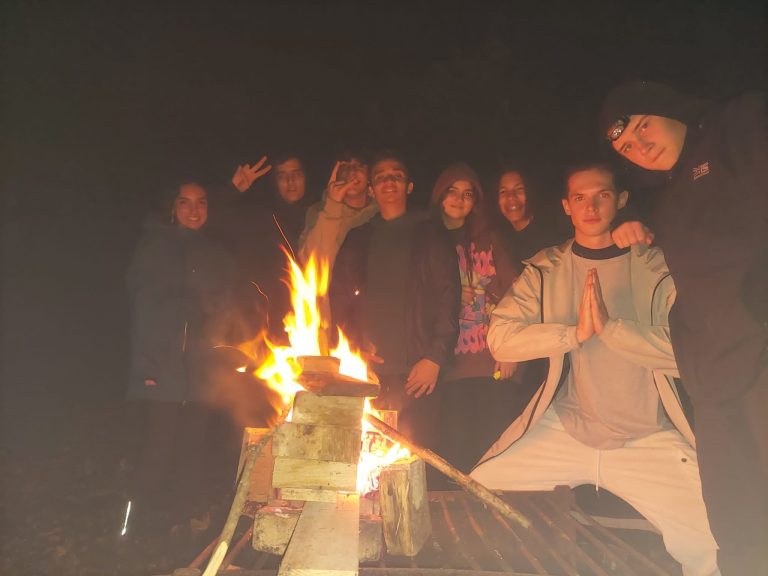 Our Silver team demonstrated their independence as staff trailed the group, allowing them to put their navigation skills, hiking legs and teamwork to the test. We reached the finish line with enough time to grab a little something to eat for the train journey home.
It wasn't an easy first experience and I'm very proud of the effort and energy put in by every single participant! Now time to look forward to our next adventure in the May half term.
Jan Haines, Houseparent (Metropolitan) & Duke of Edinburgh Lead