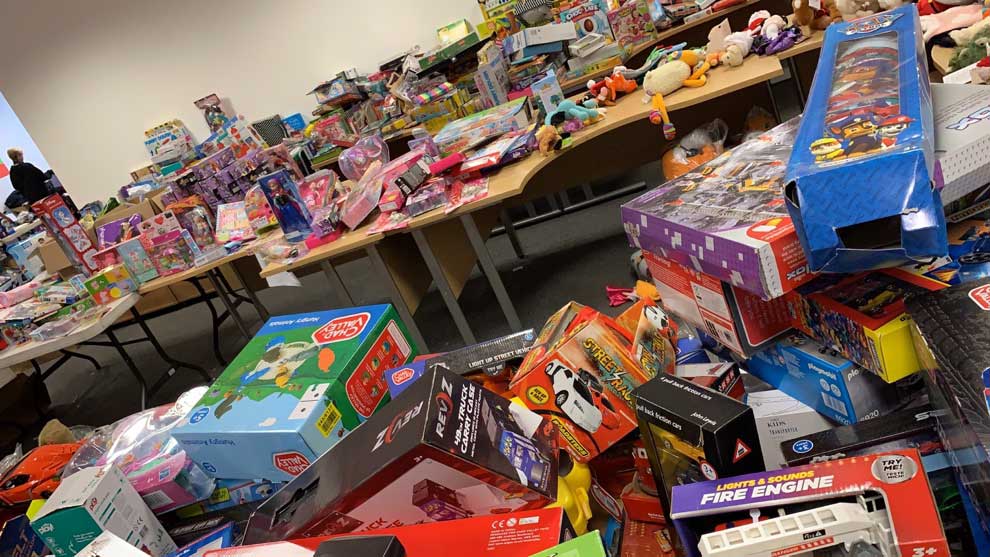 I had 4 days (20 hours) of volunteering at Ambition Aspire Achieve, a charity organisation. This lovely charitable event was a Christmas Appeal during which we had to prepare gifts for families who could not afford presents for their children. We prepared gifts for around 1000 families. I prepared around 100 of those. We had families ranging from 1 child to 5-6 children; ages 2 weeks old to 16 years old, some also being differently abled.
This was an invaluable experience for me as it helped me strengthen my multitasking, communication and teamwork skills.
I had 4 roles in this wonderful initiative:
Packing gifts: I had to select appropriate gifts (age and sex appropriate) from a vast array of toys, clothes, perfumes, stationary, etc. It was also compulsory for each child to receive stocking fillers and 3 books. After the gifts were prepared, I had to attach a small post-it note on the bag with the names of the children written on it.
Controlling gifts: After the gifts were prepared, I had to check whether all the families on the list provided by the referee had received gifts.
Delivering the gifts to the referees: Afterwards, all of the bags were controlled, and I had to store them for the referee to collect. When the referees came the last day, I had to deliver all the stored bags for them to give those to each family.
Cleaning up: At the end of each day, I had to clean up and reorganise the toys and books, categorising them by age and sex so that preparing gifts the following day would not be an issue.
What inspired me:
My parents had always told me to get to know the "other side" of the society as well, the less privileged one; for me to be thankful of what I have. I knew that one of the hardest feelings for a parent is to not be able to afford a gift for his or her child. And vice versa, the child feels sad when his or her friends receive gifts but he or she has not got any.
I started volunteering hoping to bring a smile on the faces of these families so that they could at least have one less worry in that festive season.
"If you have the power to make someone happy – do it."
Amirezza Nanaei – DLD College London