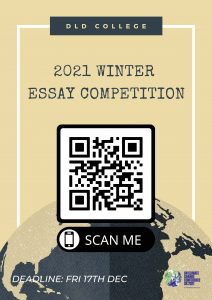 The topic for this year's annual essay writing competition concerns COP26 and the climate emergency.
Please answer the following question:
'To what extent will the COP26 agreements and policies be successful in fulfilling the conference goals and solving the climate emergency?'
From the agreements and policies established in the conference (1-3), analyse and evaluate how successful these will be in meeting the goals set out prior to COP 26 (4).
This question can be approached from a variety of angles including business, biological, economical, geographical and sociological.
Deadline for entries is 5pm on Friday 17 December 2021.