Hyeon-Jun studied A levels in Maths and Further Maths at DLD College London and went on to study at Oxford University.
Here at DLD College London, we pride ourselves on helping our students to achieve their maximum potential, get the best possible academic qualifications, and go on to study at the university of their choice. In this blog post, the first in a new series profiling the best universities in the UK, we take a look at one of the oldest, and most prestigious universities in the world, the University of Oxford. Over the years a large number of A Level students from DLD College London have gone to study at this venerable institution, let's have a closer look.
History of Oxford University
As the oldest university in the English speaking world, there has been teaching at Oxford since 1096. In 1167 when Henry II banned English students from attending the University of Paris, many came to Oxford. A royal charter followed during Henry III's reign. In the 13th century violent disputes between students and locals led not only to the first halls of residence being established, but also inadvertently to the foundation of Cambridge University after many students and scholars fled Oxford to avoid the confrontations. Oxford is renowned worldwide for being a collegiate university: made up of a number of independent constituent colleges under one central administration. The first of these, University College, Balliol College and Merton College were founded between 1249 and 1264. There are now thirty eight independent colleges and six Permanent Private Halls at Oxford University.
In the Middle Ages students studied seven liberal arts: grammar, logic, rhetoric, arithemtic, astronomy, geogometry and music. The humanities had been added by the 16th century. The world famous Oxford University Press was set up in 1478.
The university has always prided itself on being a centre for lively controversy, especially with regards to political and religious disputes. In the 14th century John Wyclif started a campaign for a Bible in English, much against the wishes of the Pope. In the 16th Century, during the Reformation, the Oxford Martyrs, including the Archbishop of Canterbury of the time Thomas Carmner, were tried for heresy and burnt at the stake at Oxford. During the civil war, the university was Royalist, Charles I held a counter-Parliament at Convacation House.
Corpus Christi College was founded in 1516 and Christchurch College was founded in 1525 by Cardinal Wolsey. Trinty College followed in 1555 and Queen Elizabeth I founded Jesus College in 1571. The iconic Tom Tower, designed by Sir Christopher Wren, was built in 1682.
Oxford University is also extremely well respected for it's research institutions, museums, and galleries. The Ashmolean Museum was built in 1845, and the Taylor Instituion opened in 1854. The University Museum of Natural History opened its doors in 1860, followed swiftly the Clarendon Laboratory in 1872 and the Pitt-Rivers Museum in 1885.
In the late 19th century the first halls for female students were established: Lady Margaret Hall, Somerville College and St Hildas College. Since 1974 all of the colleges are now mixed. Throughout the 20th and into 21st centuries, Oxford University has continued to grow and develop and provide only the very best university education available.
Academic Profile
Oxford University is universally considered one of the very best universities in the world. It consistently tops many different league tables both at home and abroad, and once managed to hold onto top spiot in the Times Good University Guide for eleven years in succession.
In the 2016 Complete University Guide, thirty four out of thirty five of Oxford's subjects were ranked within the top ten across the nation. This meant that along with Cambridge University, Durham University and St Andrews University, Oxford was one of only four universities to have over 90% of their subjects in the top ten.
There are over 11,700 undergraduates, and 101,100 post graduates, and Oxford University boasts a truly global student body, with 140 countries and territories, represented in the study body.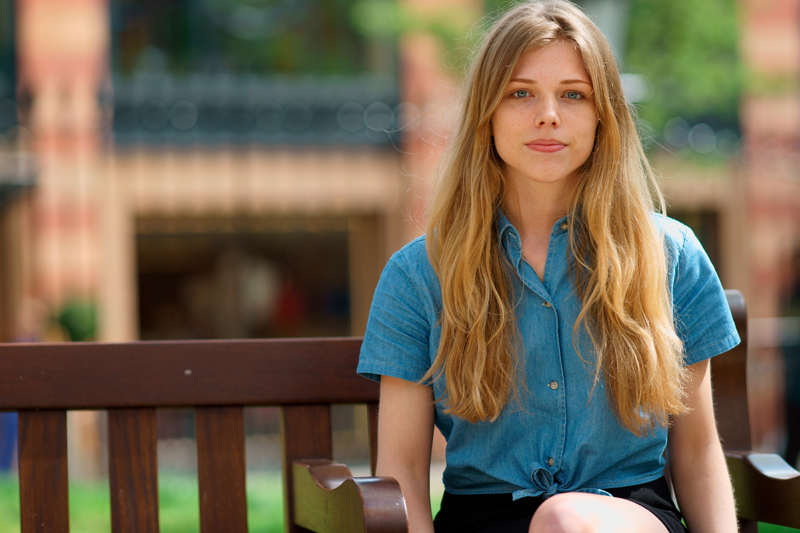 Entry Requirements
Most people who apply to Oxford are taking A Levels. Conditional offers are made on the basis of final grades, but expect a range between A*A*A* and AAA depending on which course you plan to take. It is not uncommon for applicants to take four A levels.
Student Life
Students at Oxford University have a wide range of activities to chose from. There is much sport, with both inter-collegiate and varsity competitions. Oxford has a long standing rivalry with Cambridge University and they compete in a number of famous sporting events, the most famous of these being the annual Oxford vs Cambridge Boat Race.
There are a huge number of societies to join as well. Oxford University's world famous debating society, the Union Society is one. Established in 1823, and has some a quite spectacular speakers including Nelson Mandela, the Dali Lama, Albert Einstein, Stephen Hawking, Winston Churchill, Margeret Thatcher and Kermit the Frog. The Scientific Society is another, one of the oldest scientific societies in the world, there are weekly talks and former speakers include former Nobel Prize winners and other famous scientists.
Notable Oxford University Alumni
26 British Prime Ministers attended Oxford including current PM David Cameron, Margeret Thatcher, Tony Blair and William Gladstone.
Other famous Oxford University alumni include:
Former US President Bill Clinton
Tim Berners Lee, inventor of the World Wide Web
Stephen Hawking, theoretical physicist, cosmologist, author
Authors Lewis Carroll, Evelyn Waugh, TS Elliot, Oscar Wilde and JRR Tolkien
Explorers and adventures Waler Raleigh and TE Lawrence
Sportsmen Roger Banister, Matthew Pinsent, Imran Khan and William Webb Ellis