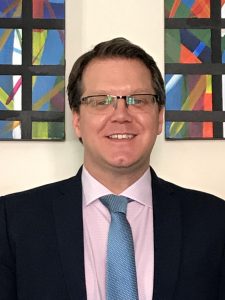 "In a world where you can be anything, be kind"
At a time when the world is experiencing uncertainty and change, there can be few things as constant as kindness. One of our core values (along with Tolerance and Respect), Kindness is key to pastoral care within the DLD community. Whether students are here in the boarding house, at home in London or back in their respective countries, we remain connected by our values.
A term and a half into my time here at DLD, it is clear that kindness is a pillar of our pastoral care – it is important to be kind to ourselves, looking after our physical and mental wellbeing. Do read below about Children's Mental Health Week and the work that we are doing here at DLD. On the physical wellbeing front, I am pleased to hear so many students and staff have contributed to the 'DLD to Jakarta' Strava Challenge organised by our Head of Sport and CCAs, Sean Gallagher; please do keep logging your activity, as we strive to make it from College to the furthest home city of a current student.
Pastoral care of others has also never been more important; technology means staying connected has never been easier. However, it is only as good as the person using it (shameless plug – do follow us on Instagram @DLDCollege to see current events as they happen). Houseparents, Personal Tutors and Directors of Studies have all regularly been in touch with students away from College and, having made a number of video calls myself, I can honestly say it has been amazing to see students, rather than just read an email or message. Our pastoral care extends beyond hearing about success with a subject or qualification; we want to hear what people have been up to, and, where needed, utilise our Wellbeing Team to connect with those who may need a little more help to be at the top of their game. We are here to help during this challenging time; please do reach out. After half term, we will also have the next phase of our AS Tracking; headed up by Nicola Borland, our Deputy Head of Boarding, this is a proactive pastoral care tool, helping staff and students build a fuller picture, enabling us to get ahead of any potential issues. Personal tutors will be in touch with students about this in due course.
As we head into the half term break and with mock examinations looming on the other side, it is important students speak to teachers this coming week, to be sure of the demands of the exams. However, it is equally important to ensure the half term break is just that – a break; some downtime, a chance to recharge the batteries and be fully rested to maximise next half term. It is vital everyone – and this includes staff, parents and guardians – takes some time to themselves; learn a new hobby, discover a new local area to walk, run or cycle around, or reconnect with an old friend. I look forward to hearing what students got up to when we touch base after half term.
This week, someone who's kindness helped others, Captain Sir Tom Moore, one of the figureheads of hope during the first lockdown, sadly passed away, aged 100. When we received thousands of rainbow posters for the NHS last year, we also received many of him, such was his inspiration. Raising over £30m for good causes, he served as a reminder of doing more to help others through a challenging time. If DLD College was the 'beacon of hope' with the walls of rainbows, Captain Tom was the face of that beacon, adding a human element to the campaign. Rest in peace, Captain Tom.
Stay safe and have a great week.
James
James Kidd, Vice-Principal (Boarding)