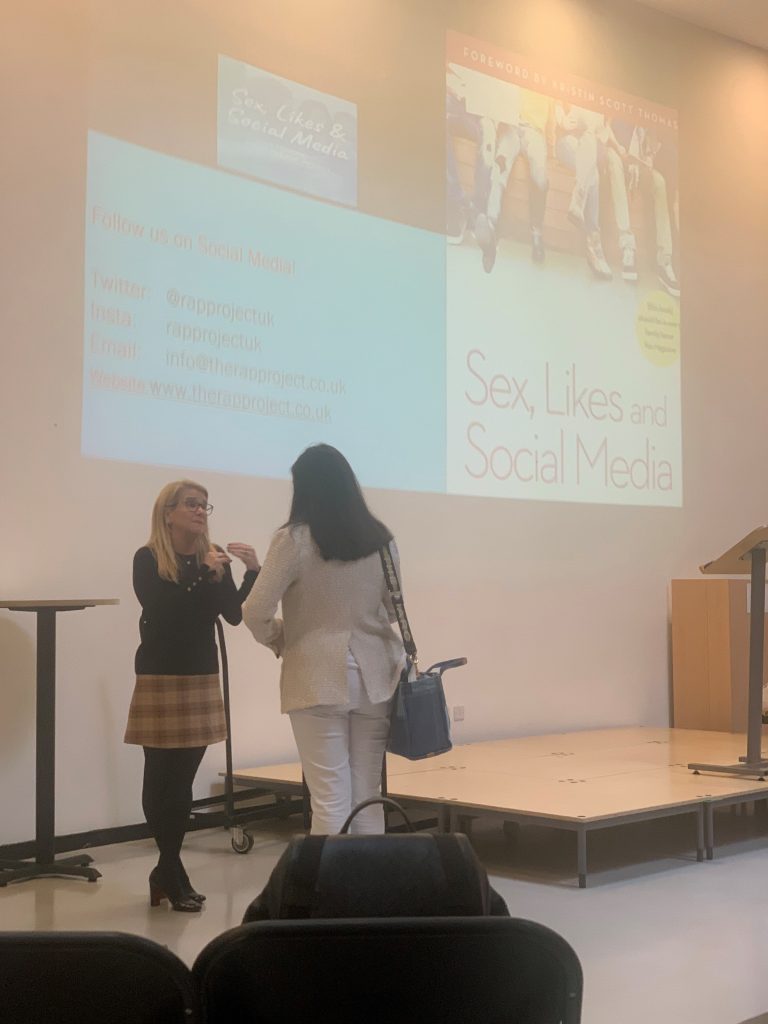 Tuesday morning saw the launch of our inaugural PSHE morning. We welcomed two high profile speakers to talk to the students on some key social issues. Deana Puccio, co-founder of the Rap Project, used to be a Senior District Attorney and worked on the very first Special Victims Unit in the US (you may have seen the TV show of the same name!). She has also written the book Sex, Likes & Social Media: Talking to Teens in the Digital Age. She arrived at DLD with a copy of the New York Times where she was on the front cover being celebrated for her work with pupils across the globe discussing some of the difficult issues faced by teenagers today.
Our second speaker of the morning was Dr Leroy Logan MBE, a former superintendent in the Metropolitan Police and former chair and founding member of the Black Police Association. Dr Logan spoke about social justice, institutional racism, and the place of cultural language in our society. He was kind enough to sign copies of his book Closing Ranks: My Life as a Cop for our book club and then joined us for lunch where students and staff alike continued to be regaled by the fascinating experiences of his life.
Our students exhibited excellent behaviour throughout and benefitted enormously from accessing these experts. Some of their feedback:
'He was so funny; I was inspired when he was talking about why it's important to keep challenging institutions'.
'He's right about institutional sexism, but he changes things, and so will I'.
'What she said was uncomfortable and I didn't really like it, but I think it's important to hear it'.
'I learned a lot of stuff I didn't know. I think sometimes people can end up in trouble because they don't think they're doing anything wrong, but she made it really clear'.
'He totally gets us; it was cool that he talked to us normally and asked us questions and listened to us. He was just normal, like my family'.
Shirley Mitchell, Assistant Principal (Boarding and PSHE)