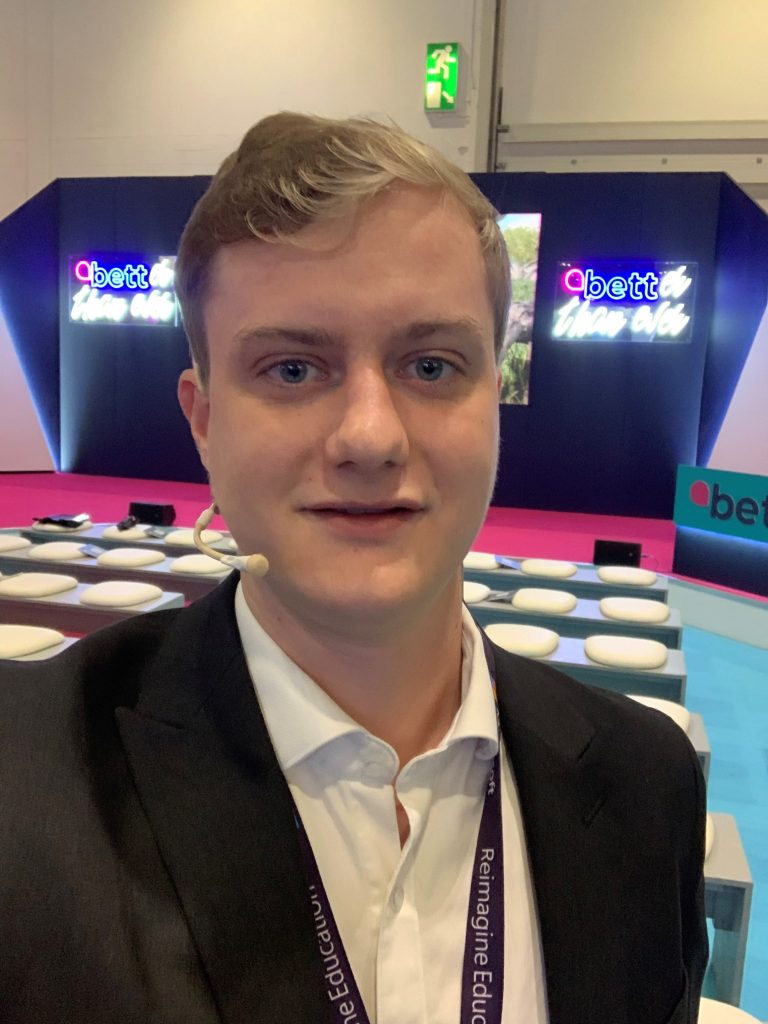 I had the fantastic opportunity to attend the BETT show this week and speak about the launch of Esports here at DLD College London. Esports is a fast-growing industry that is driven by the increased immersion and engagement in the digital world. Incorporating Esports into the school curriculum is allowing educational institutions to offer students an educational and vocational learning opportunity that is setting students up for the careers of tomorrow. At DLD we recognise the importance of adapting to the changing digital landscape and we offer forward-thinking subject choices to prepare our students for real-world-ready careers through subjects such as the Pearson BTEC Level 2 Award in Esports.
At the BETT show, I met with many industry friends that have helped with the development of Esports at DLD, and made new connections that are able to further enhance the subject and student experience here at school through their expertise and experience. It was amazing to receive feedback from staff at the British Esports Federation and Pearson about the wonderful work we are doing with Esports at DLD, and to be recognised for our efforts to continue to lead the way with Esports and digital innovation in the independent education sector.
To find out more at Esports at DLD, visit our course page and read our latest blog post here.
Max Copley, Esports Lead