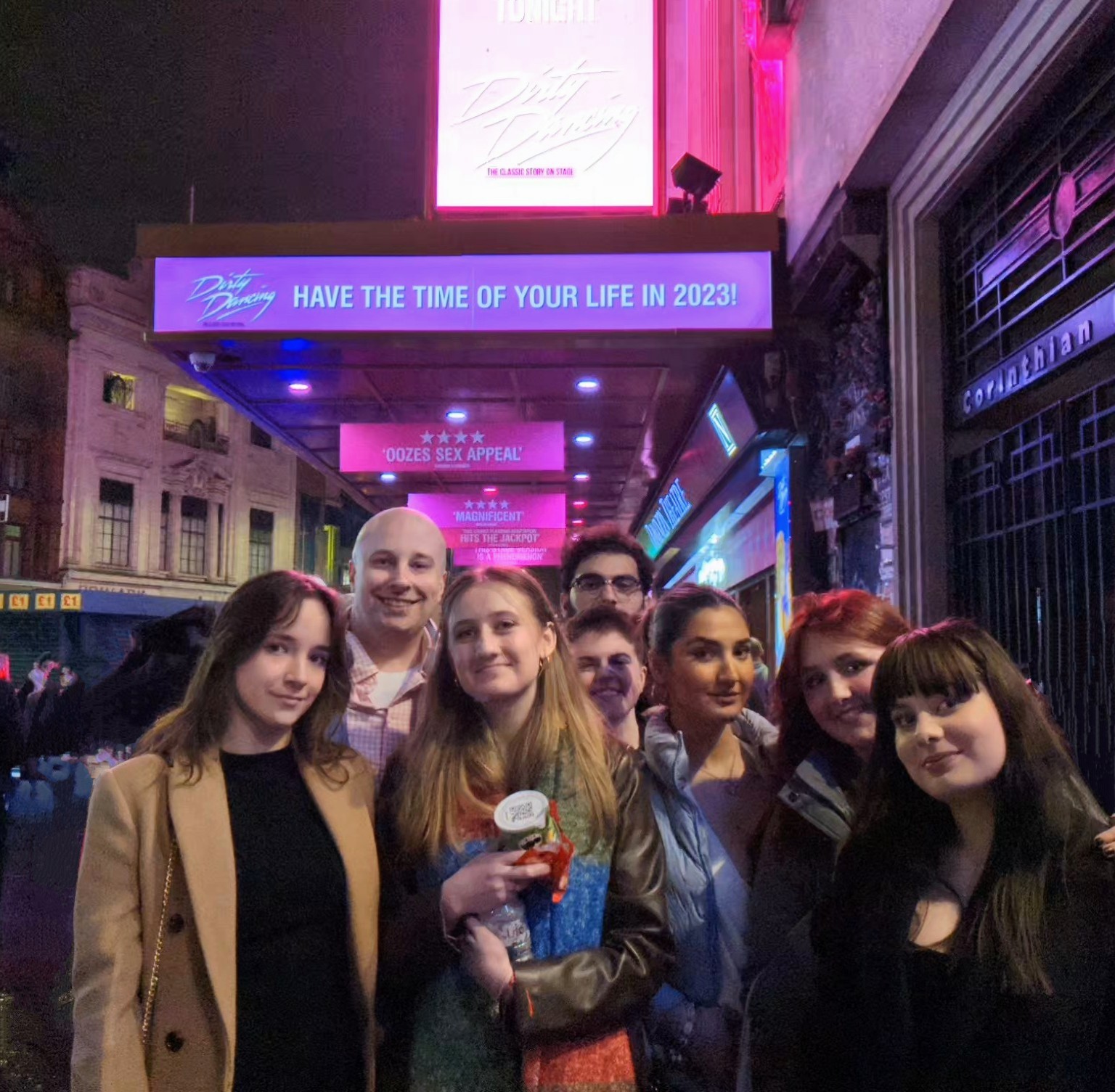 Students recently had the pleasure of attending the red carpet gala for the opening of Dirty Dancing on stage and it was an unforgettable experience.
As members of the drama department, they were all honoured to have been invited to such a spectacular event, where we rubbed shoulders with some of the biggest names in the entertainment industry. From musical theater royalty Elaine Paige to reality stars from Love Island and Big Brother, it was a night to remember; we even spotted some Eurovision Song Contest contestants that we will look forward to cheering on later in the year.
The stage production of Dirty Dancing was nothing short of amazing. The choreography, performances, and set design were all outstanding and had the entire audience on their feet cheering and dancing along to the classic songs we all know and love from the 1987 film.
"I have never seen the movie but the show was really enjoyable and fun to watch; I really enjoyed dressing up fancy too." Year 13 student, Noa 
Students recognised Georgina Castle who we had previously seen in Elf The Musical at the end of last year.
One highlight for the students was getting all dressed up in their best formal attire. It was a special occasion, and they appreciated the opportunity to feel fancy and celebratory. I was so impressed by the level of effort that everyone put into their outfits, it definitely added to the overall atmosphere of the event.
I would like to extend a huge thank you to PW Productions for inviting me, and my students to such an extravagant and unforgettable evening. The show was a great success, and I can't wait to see what they have in store next.
Valentine Gale-Sides, Head of Drama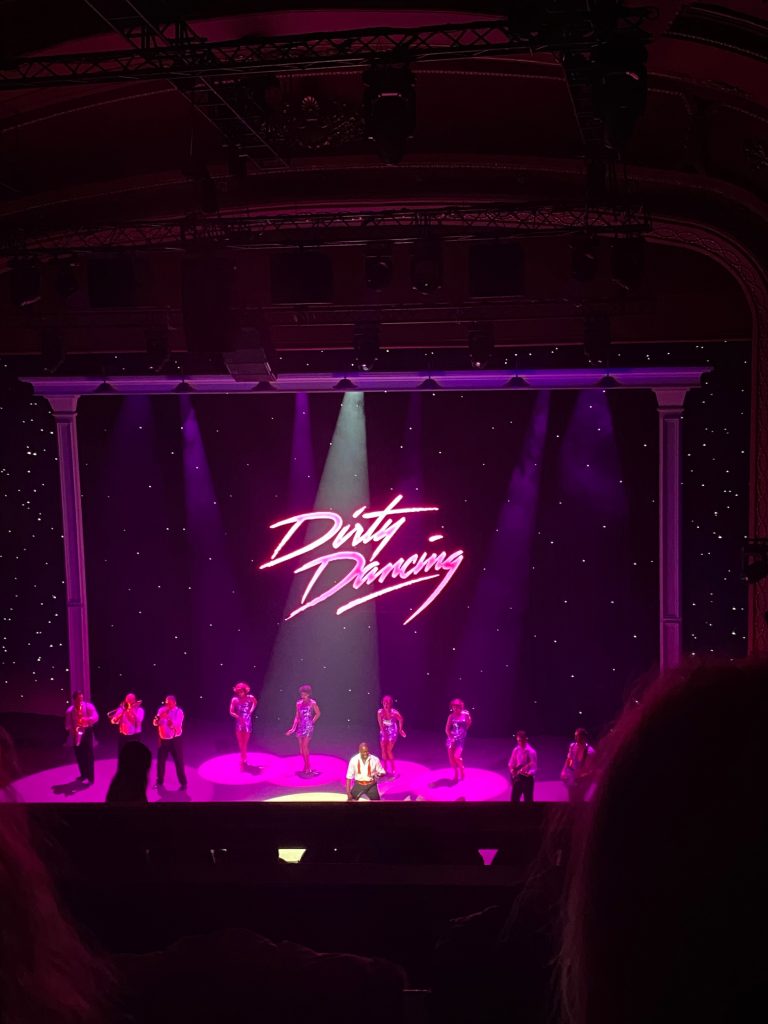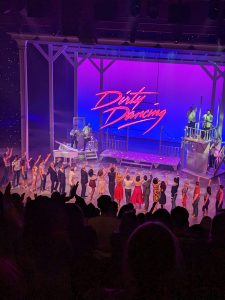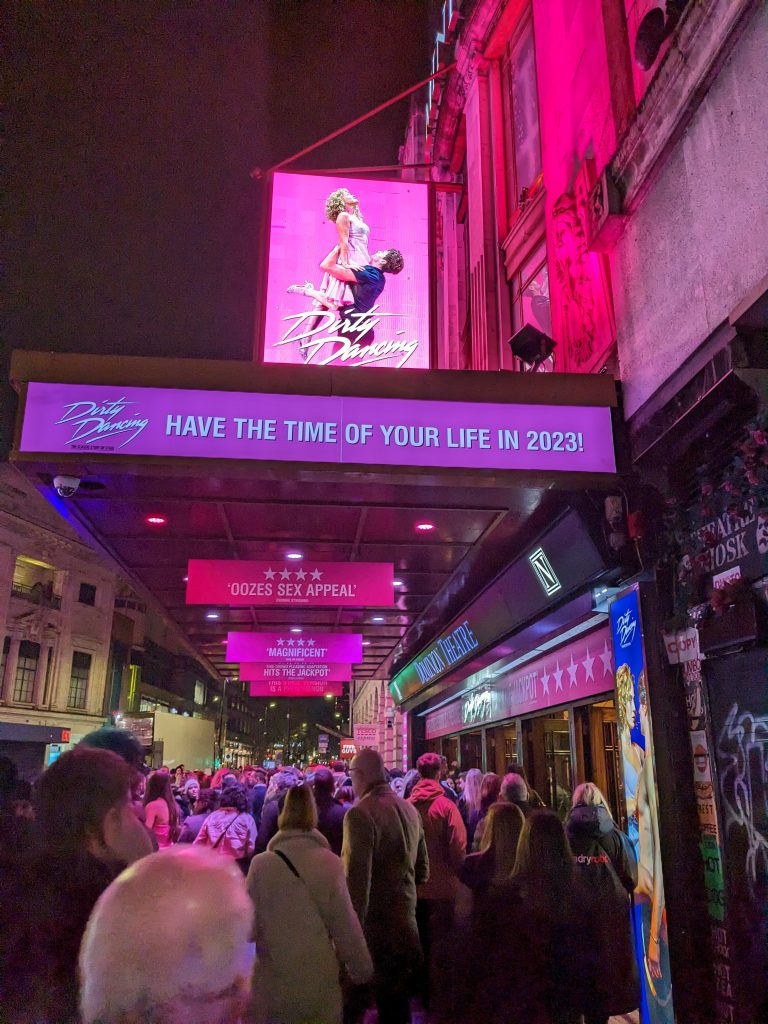 Photo credit: Year 12 A Level Student, Hanna