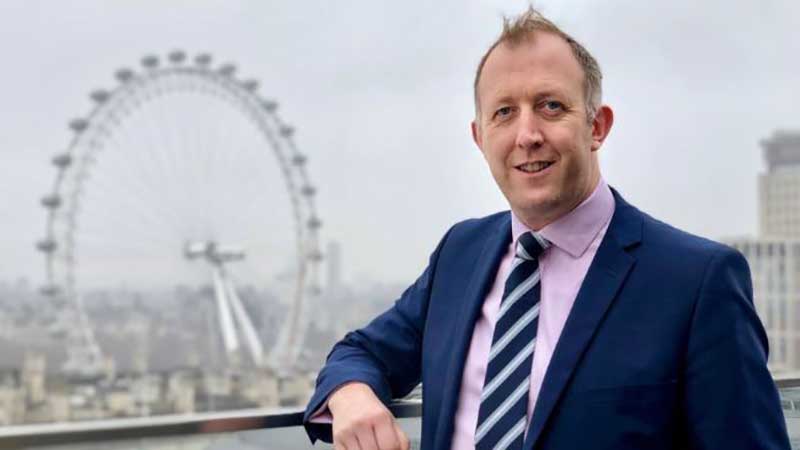 As Irfan is travelling to Latvia over the weekend, I will be providing an overview of the week at DLD College London. It has been an interesting week with Storm Gareth battering the UK with high winds and the Prime Minister receiving some blows of her own across the bridge in Westminster. Irfan was fortunate to be invited to the debate on Tuesday evening in the House of Commons, furthering our close ties with the Palace of Westminster and more importantly than Brexit, confirming the details of our Graduation this summer, scheduled to take place on Friday 21st June. More information will be shared with the relevant parents in the coming weeks.
We welcomed the Boarding School's Association (BSA) on Wednesday who were showcasing the College to a group of Russian Headteachers as an example of excellence in pastoral care. In addition, this week, we finalised the details for the Summer Ball, organised primarily by the Student Council team of Mariia, Valeria and Hussein, and located at One George Street. We are lucky to have secured such an incredible venue which has featured in many famous films over the years including 'Bridget Jones', 'Gandhi' and 'Fast and Furious 6'. The film references continue, as the overall theme for the event is 1950's Hollywood; we look forward to a special evening on Friday 3rd May.
Over the week, our co-curricular and charitable offerings were on display. First, a group of students undertook their Duke of Edinburgh Award training in Richmond Park ready for their practice expedition at the start of the Easter break. On the same day our 1st XI football team won their football match against Mill Hill School, one of the leading day and boarding schools in London, by 2-1.
On Sunday a team of students and staff took on a charity run, in adverse conditions, to raise money for our local children's hospital – Evelina. On Tuesday the band club gave an excellent lunchtime concert, highlighting the talent and confidence of our students and on Thursday our Girl's Netball team took on St Cecilia's for an away fixture and narrowly lost 14-9. All these activities demonstrate the great emphasis that we place on co-curricular activities in College which are key to developing education outside of the classroom. Our head of Co-Curricular, Sean Gallagher, provides coordination of an excellent range of opportunities for the students in College and I would like to thank him and all those members of staff who give up their time and energies to facilitate these events. I am sure Irfan is wishing you 'l'ai tev lieliska nedēla', or an excellent week ahead in Latvia.
Tom Hadcroft
Vice Principal (Pastoral)