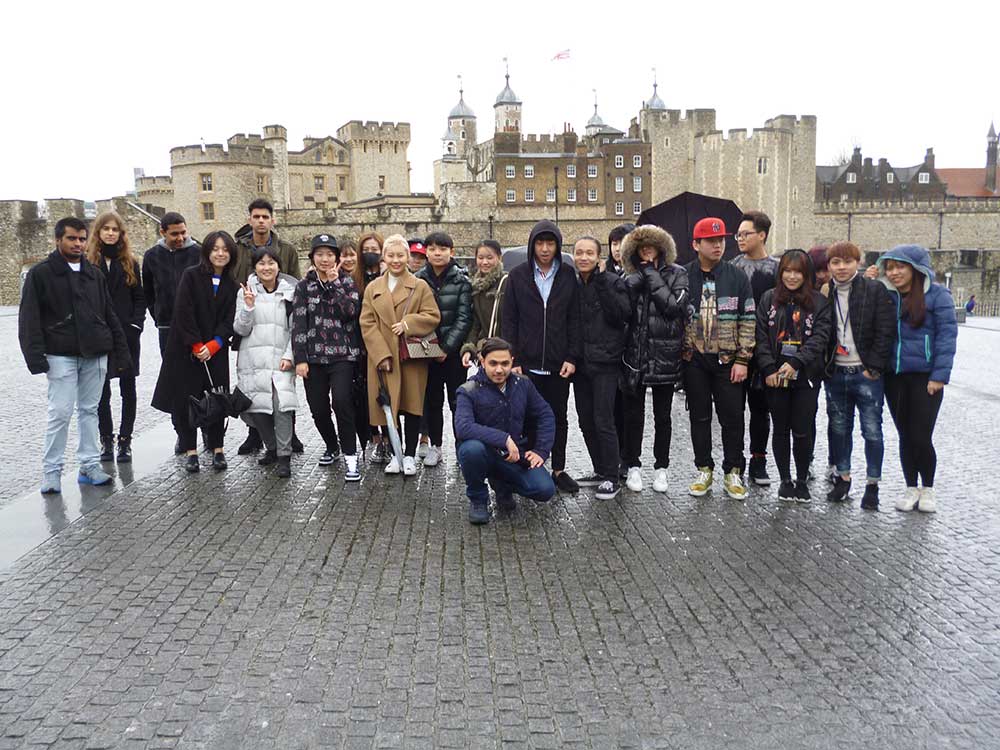 On Monday 27th February, the DLD College London  Pre-sessional students went on a trip to the Tower of London.
Students braved the wet and wintry weather conditions to visit the historical seat of power that is the Tower of London. Despite the wet weather, students reacted positively to the history and significance of this historic location.
One student commented that they were impressed by the array of swords and weaponry. Another marvelled at the contrast in styles between the royal garments of Britain and her home country. She said the differences in style were "amazing and fascinating" to see. Others, were in awe of the menacing displays of ancient armour, or simply dazzled by the beauty of the vast array of jewellery on display.
Another student, 'enjoyed' learning about the dark history of the "Bloody Tower", and was horrified to hear of the fate of the young princes who vanished.
Students were particularly impressed by the splendour of the Imperial State Crown, with its imposing gemstones.
Overall, for a few hours at least, students felt history come alive and appreciated the opportunity to visit an ancient and historical site.