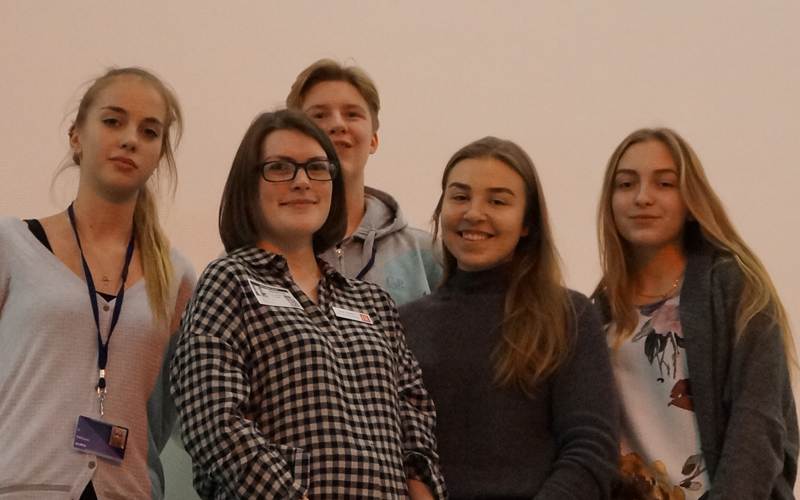 A spokeswoman from one of the UK's top ranking Universities, London School of Economics visited lucky A level students at DLD College London to offer a personal insight into securing a place at the prestigious facility.
Student Recruitment Officer, Sarah Mullen delivered an informative presentation to help more students prepare in the hopes of gaining offers to study at London School of Economics.
The college's atrium was packed with eager students who take social science subjects. The London School of Economics is ranked second in the world for Social Sciences coming close behind Harvard, and is positioned as one of the top three universities in the UK, so the DLD cohort were keen not to miss the useful presentation.
Sarah gave an interesting talk explaining the university's background and its role as part of the University of London network. She explained that the key to getting an offer was excellent grades as well as the right subject combinations.
During the speech Sarah also mentioned how to create a strong UCAS statement which should focus on both academic interests whilst detailing other notable achievements. Recommendations that students should also have some involvement in co-curricular activities such as: academic societies, the EPQ, Model U.N as well as attend talks in the rich public lecture programme, were also made as the London School of Economics looks upon these attributes favourably.
The university is a key target for ambitious students who wish to pursue careers economics and political sciences, and Sarah believes that bright candidates from DLD would thrive at the London School of Economics.
Shoaib Ali, Head of Faculty for Social Sciences, commented: "It was a fantastic opportunity for our DLD students to hear from LSE directly about the opportunities to study at a top ranked UK university. Many of our students go to study highly competitive programmes such as those offered at LSE, after they finish their sixth form studies with us. We are here to support them in these ambitions and aspirations, also providing them with opportunities to hear about the diverse and exciting options for their future careers."