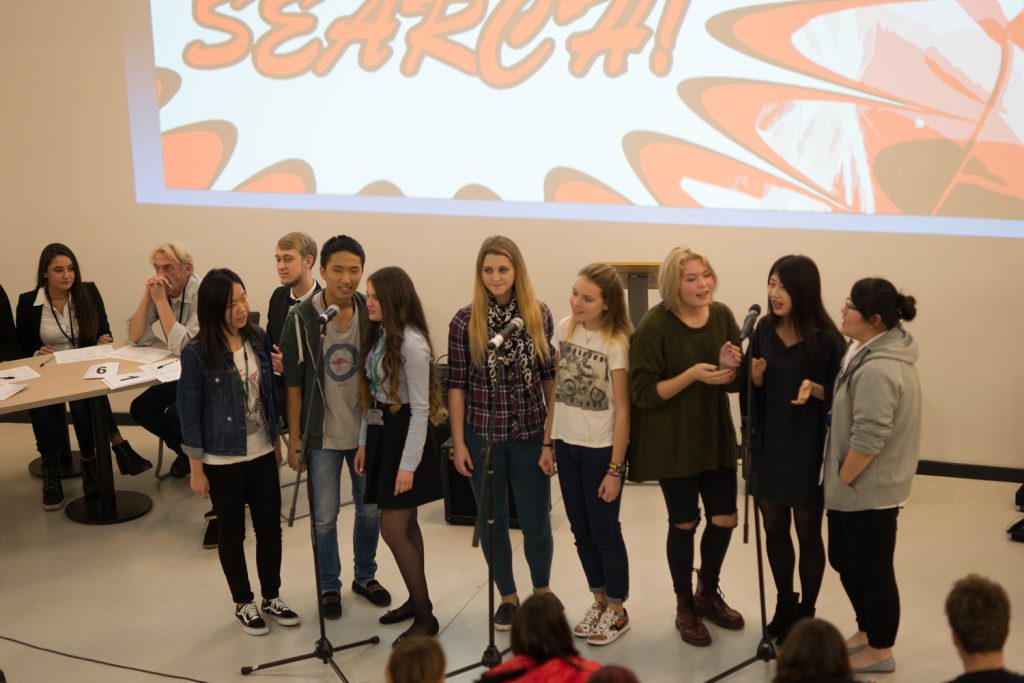 An array of talent was showcased at DLD College London, on Thursday when musically gifted students took to the stage to entertain with their creative abilities.
Held in the brand new atrium in the purpose built Westminster-Bridge college, students impressed judges making the winning performance difficult to place.
The show was packed with fellow students eager to see what exceptional talent lies within DLD College London and the high calibre of contestants did not disappoint.
But it was A-Level student, Alessandra Lato, (17), who came out on top with the winning performance, mesmerising the audience with her rendition of At Last by Etta James.
A close second was awarded to Antoine Assaf whose sultry guitar and vocal performance of Lady Don't Fall Backwards had the room in awe. Isabel Zentner's dreamy vocal of Loner by Kali Uchis moved judges, helping her achieve third place.
The audience had an extra surprise when special guest and judge, Mikhail Bozylev performed Prelude by Rachmaninoff on the piano in G# minor. He is a DLD Alumni Student currently studying at Goldsmiths University of London on the Alexander Ivashkin Music Scholarship Scheme.
Head of the Faculty for Creative Arts and the Director of Music Peter Hopkins, co-hosted the event with Drama tutor Chris. The two were amazed by the level of talent at this year's show.
Peter said: "The abilities some of our students have both vocally and instrumentally is incredible. I am honoured to teach them all, they work incredibly hard and take such pride in all that they do. It was certainly a difficult contest for judges this year.
"Each student was truly amazing and it was incredibly to see the talent that we have at DLD College London, showcased in such a beautiful setting. Congratulations to all those who took part."