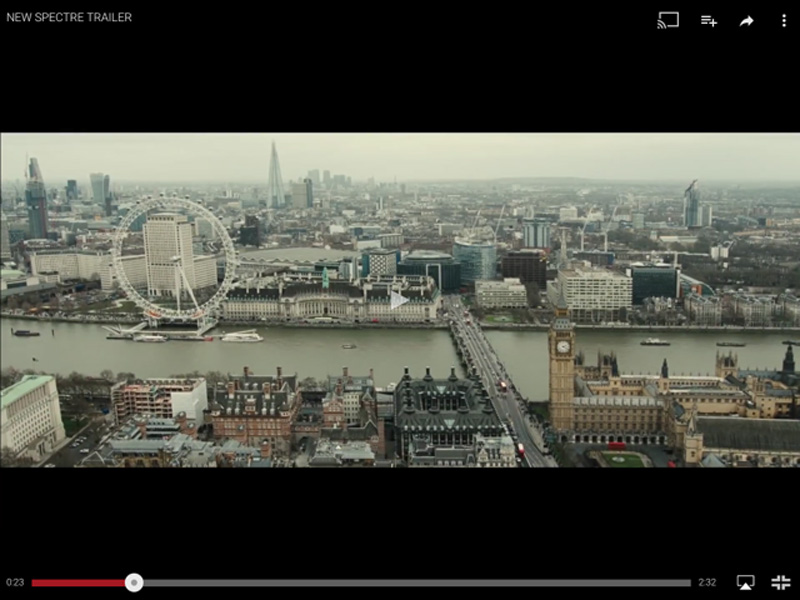 The trailer for the latest James Bond film "Spectre" was released recently, and the eagle eyed of you may have noticed a certain London college's new campus as the camera pans across the city's skyline. Check out the trailer, and look out at about 0.23 for our new premises, standing proud next to other iconic London landmarks like the Houses of Parliament, the London Eye and County Hall.
Watch the trailer for "Spectre" here.
DLD College London has completed the move into its new home, a purpose built, state-of-the-art campus in the heart of London overlooking Westminster and the Thames River. We look forward to welcoming new A Level, GCSE, BTEC and International Foundation Programme students to joining us in the new building.