British Physics Olympiad Round 1
8th January 15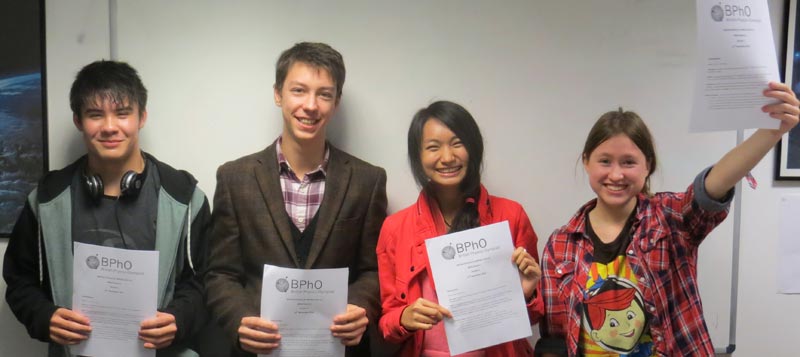 Four DLD College London students pitted their wits against about 1800 of some of the UK's brightest students in the first round of the British Physics Olympiad competition.
The Olympiad problems are particularly challenging, occasionally even testing our teachers! This year, we have improved on our results, with one Silver and one Bronze I award from four entrants, bringing our total tally to 1* Silver, 2* Bronze I and 2* Bronze II awards from 10 students. All four students have received their certificates with Evelina and Tracey in particular very happy with their awards.
The next competition is the Physics AS Challenge in March. DLD College London have some very talented and conscientious students this year, so we have high hopes.
| | |
| --- | --- |
| Name | Award |
| EVELINA POLYAKOV | Silver |
| TRACY MOE | Bronze I |
| MARTIN SEIDER | Commendation |
| RYAN BUCKLAND | Commendation |