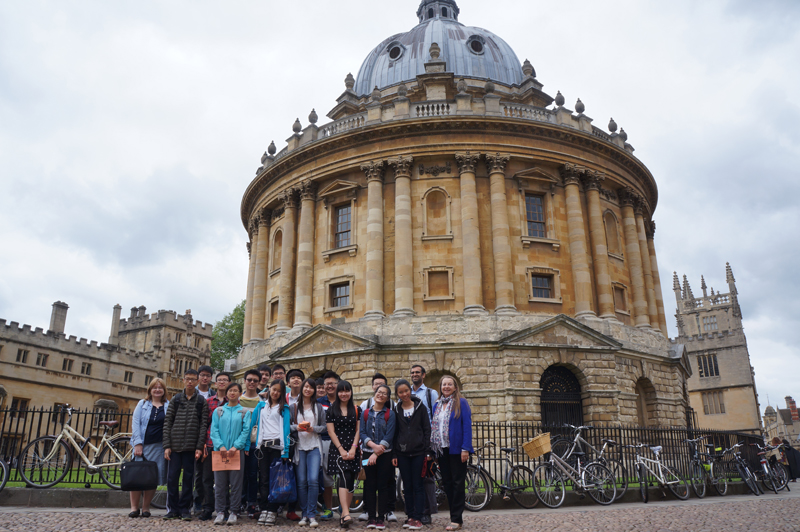 On Monday, 16th June, our Pre-sessional students headed north to Oxford and, once there, were captivated by the interesting sights and buildings they visited.
First, we stopped at Christ Church College where the beauty of Tom Quad made a serious impression on them and which they found difficult to leave. The Hall, Cathedral and Cloister were also viewed with great interest and were the subject of a number of questions afterwards.  Next, was a call to St. Mary the Virgin tower, where students excitedly shared their many photographs of the spectacular views over Oxford.
We then saw The Bridge of Sighs and the Radcliffe Camera, situated in the heart of university life. A visit to Blackwell's Bookshop was a surprising success, with a number of students wishing to browse and even purchase books.  After lunch and some free time in The High Street, we walked to Magdalen College and admired the punts on the river, before heading home.