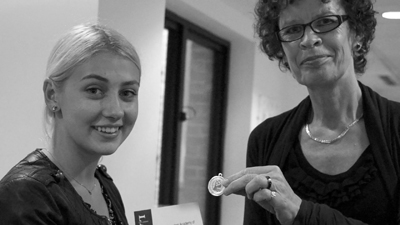 DLD student Olga Kravchenko (Ukraine) studied AS Drama in her first year and then focused on a LAMDA course in her second year. Olga achieved her Solo Acting Gold Medal, Merit, with the following performances:
Juliet (Romeo and Juliet)
Nina (The Seagull)
Leah (DNA)
She said 'I am thrilled and so happy to have achieved this medal from the academy. I am loving my drama degree at Queen Mary's where I have met some incredible teachers, although none have (so far) been as amazing as the one I had at DLD!'
'Olga managed to combine her creativity with a resolute determination that enabled her to discover an intensity and passion in her work. This Gold medal is testimony to her commitment and we salute her'.