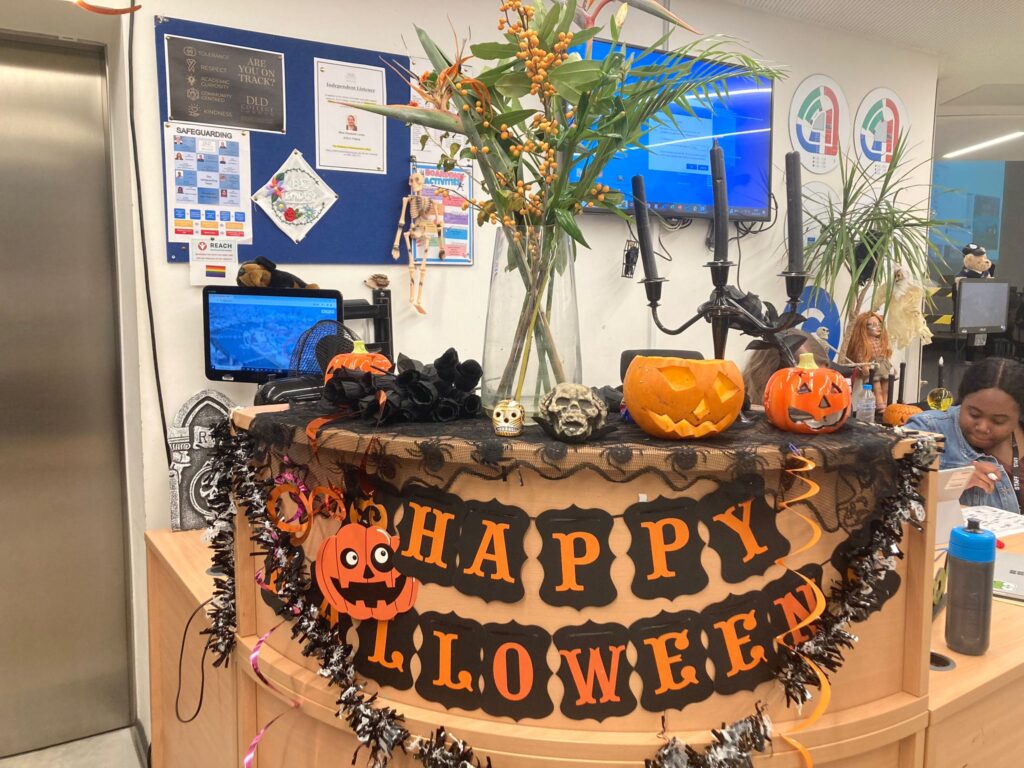 On Sunday 29th October, DLD boarders took part in a pumpkin carving activity in the evening. The students really enjoyed themselves, with lots of concentration and effort put into making the best pumpkin! 
 The students came up with a lot of creative ideas, all choosing to design different facial expressions on the pumpkins which gave each of them added character. It was interesting to see the interactions between the students and how they help each other to finish off their pumpkins and having fun through the process of it all.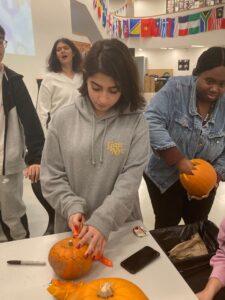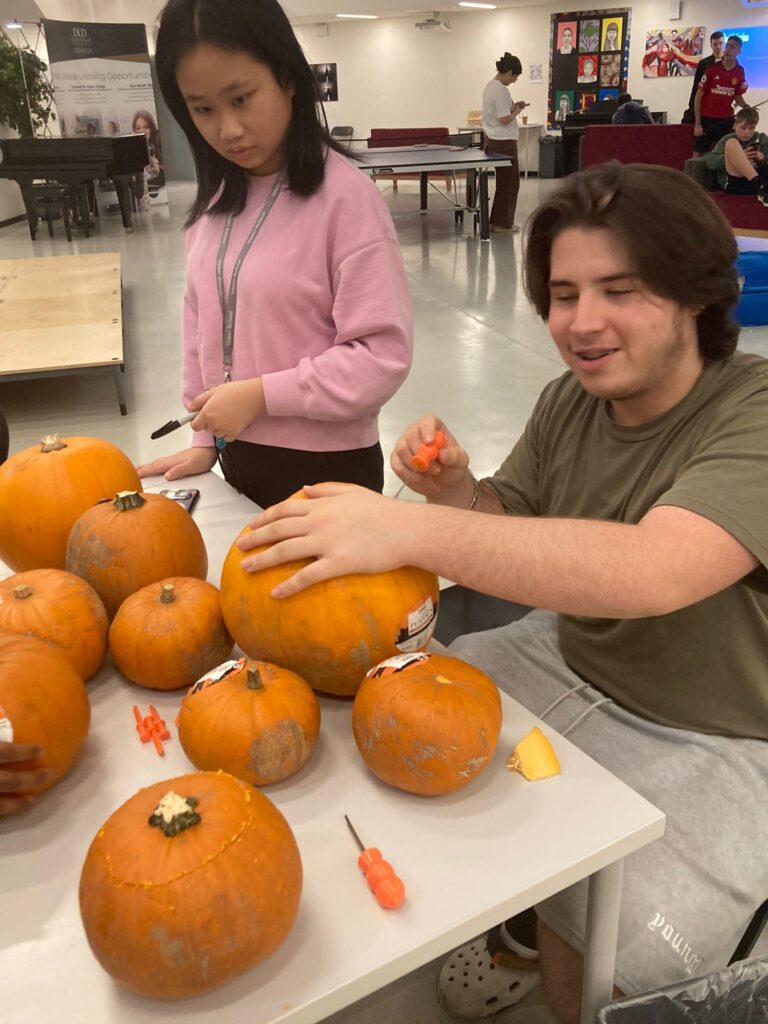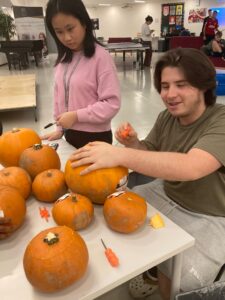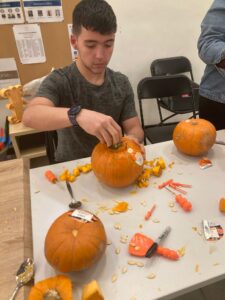 After the pumpkins were carved  they were displayed all around the Boarding House reception for students, teachers and visitors to admire along with the other Halloween decorations.  A nice way to start Halloween ready for the 31st! 
Student feedback:
"It was very good and enjoyable. More fun and creative than I expected."  Ned, Year 10
"I really liked it. I got a chance to talk to people and get to know them. I also helped the younger students carve the Pumpkin as they found it hard to do. Overall, I was all a success!" Pouneh, Year 12
"It was a good experience for me as we don't celebrate Halloween in my country. The activity helped me to communicate with new students in boarding." Amir Ali, Year 12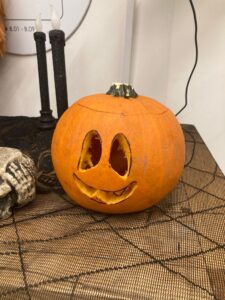 Sameera Asamoah- Mainoo, Boarding Assistant