Interview conducted and written by DLD student Makayla W.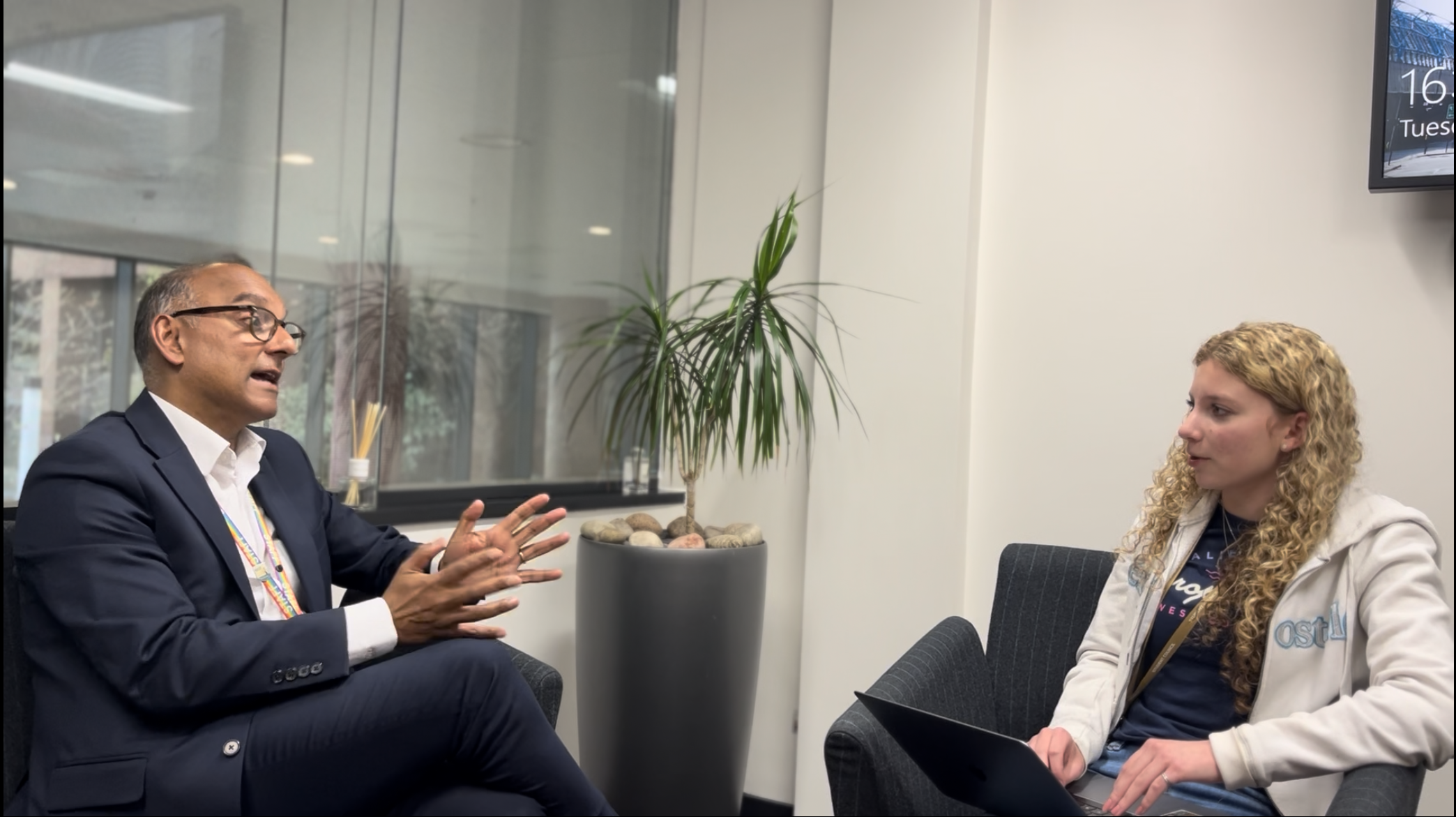 "Never say never". This is just one of the pieces of advice given by DLD College London's Principal, Irfan Latif, who is currently preparing for the London Marathon.
The London Marathon will take place on the 23rd of April as runners from around the world travel to London to prepare to run 42.2 kilometres or 26.2 miles. Since its founding in 1987, the London Marathon has become one of the most talked about marathons, with over one million people participating. Runners will make their way through Central London, passing famous landmarks such as Big Ben and Tower Bridge before racers cross the finish line in front of Buckingham Palace.
This will be Irfan's' first marathon, although, he completed the half marathon in Bath back in 2017. When it comes to being an athlete, you need a source of motivation. Having previously run in aid of Macmillan Cancer, he has once again settled upon running for this charity, one that continues to be close to his heart. You can support Irfan here.
"I hate running" – this statement full of irony came as a surprise, nevertheless, Irfan advocates for individuals to take a step out of their comfort zones. When we do eventually take this step of trying something new, it can lead to a world of new opportunities. For him, taking this large step of completing the London Marathon, has uncovered a passion for running. Athletes face a difficult amount of pressure, and it only continues to grow more significantly as an upcoming event draws nearer. It is important for athletes to maintain positive mental health, as this will increase their health overall, leading to stronger performance. As he says,
"This has changed my mindset, leading to an improvement in mental health and I just feel much healthier overall. It has also had an impact on people around me both at home and around DLD as people have become more inspired."
Some advice he has given to those who want to start running or explore a new hobby is to take small steps. Once you overcome the barrier of fear, it will become a part of your everyday life as it turns into something you enjoy and empowers you to discover a new passion. You should not let fear stop you from trying something new. For Irfan, running has become a passion, not a chore as he maintains running every day, no matter where he may be in the world. Not only has running allowed him to keep fit, but it has also overall allowed him to have a stronger mindset.
DLD College London wishes Irfan the best of luck this Sunday as he takes part in the London Marathon.