2 DLD College London students are celebrating after receiving offers to study at prestigious Oxbridge Colleges in 2023.
Josephine from the United Kingdom has secured an offer to read English at Jesus College, University of Oxford.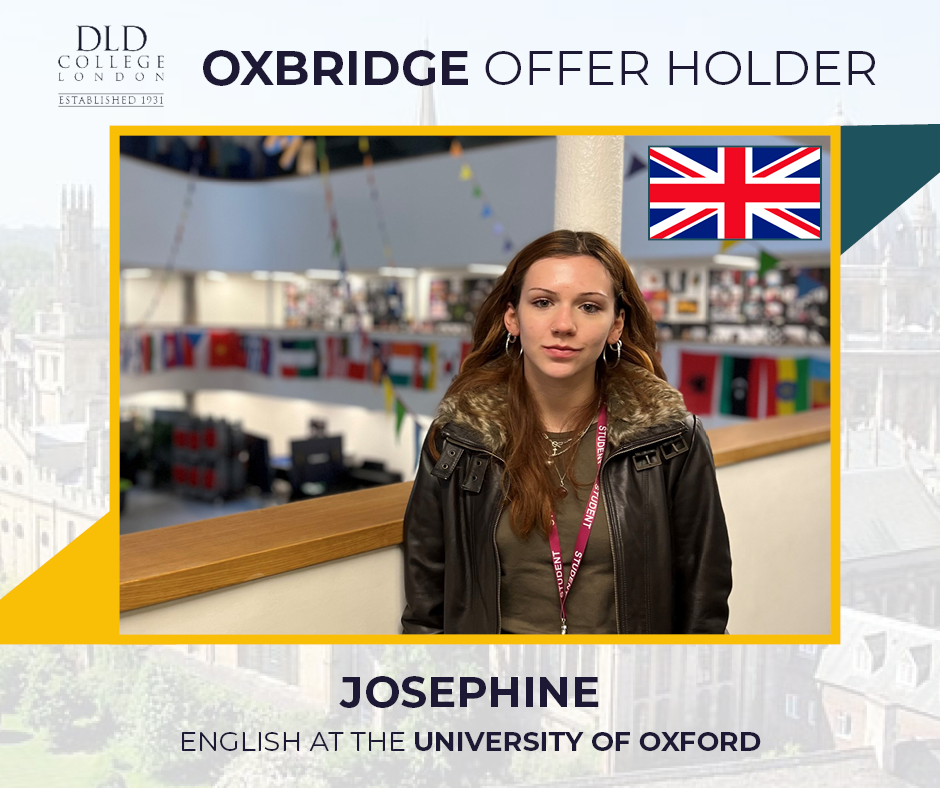 Ryan from Vietnam has secured an offer to read Engineering at the University of Cambridge.
Ryan shared some thoughts on receiving his offer; 'I'm very excited about my offer and the prospect of studying Engineering at a prestigious university such as Cambridge.'
Every year DLD College London students achieve outstanding results and move on to join some of the world's most prestigious and highly-ranked universities. We look forward to announcing more student university success in 2023.
"A massive congratulations to our brilliant students who have received these coveted offers from Oxford and Cambridge this year to read a diverse range of degree courses. It shows remarkable resilience and character from them as they have maintained their focus throughout their time here at DLD College London. They have had to contend with lockdowns, online learning, and the cancellation of the GCSE examinations they would have sat back in the summer of 2021.
Their success results from careful preparation and hard work over many years. And, of course, the support of their families and the staff here at DLD. 
We are immensely proud of all offers of university places our students have received, especially those who narrowly missed out on Oxbridge places. Many of our other Year 13 students are receiving exciting offers for well-regarded courses at internationally respected universities around the UK and the world.
I thank our dedicated staff who go beyond the call of duty to support our students with their aspirations." – Irfan Latif, Principal