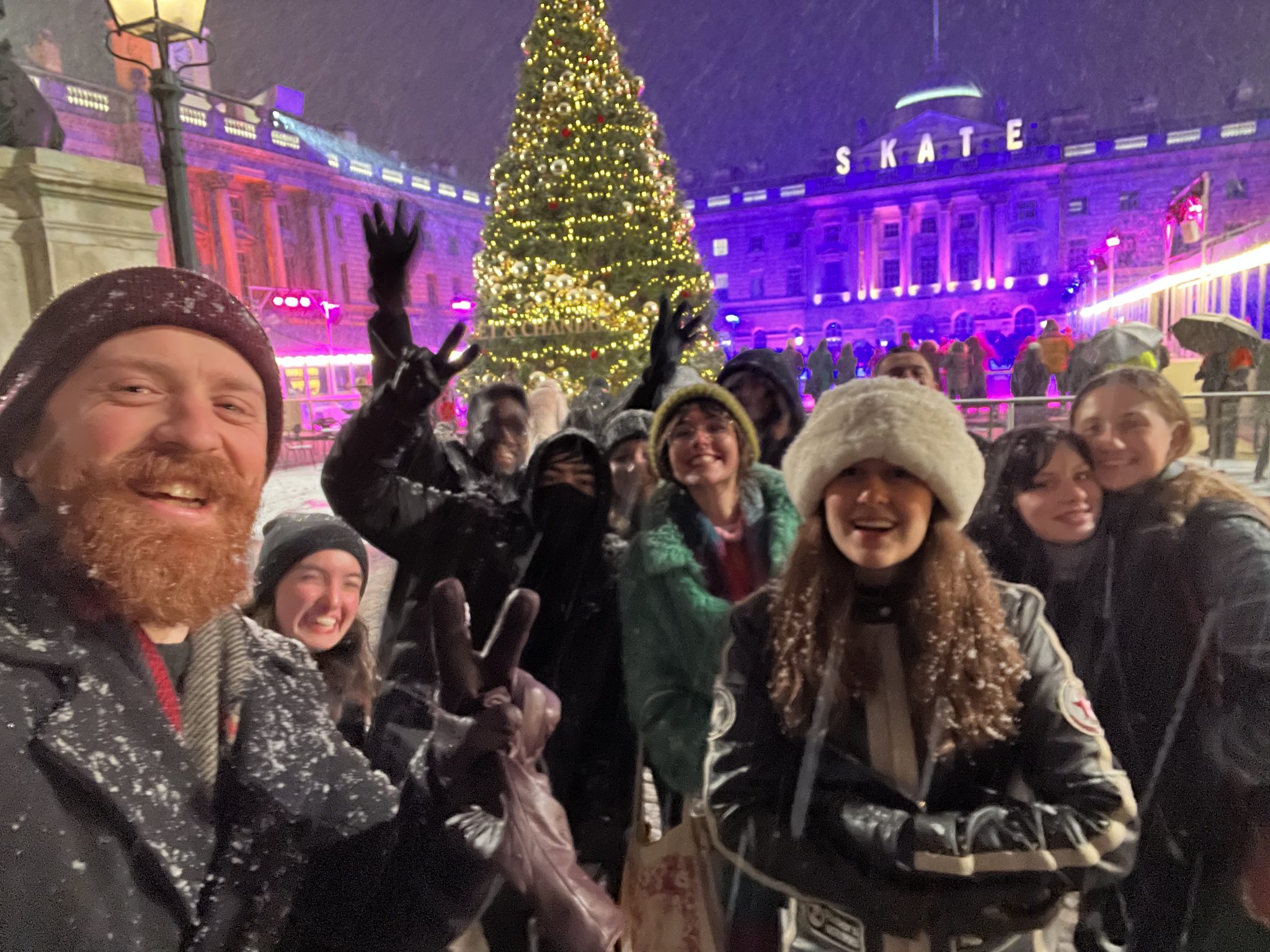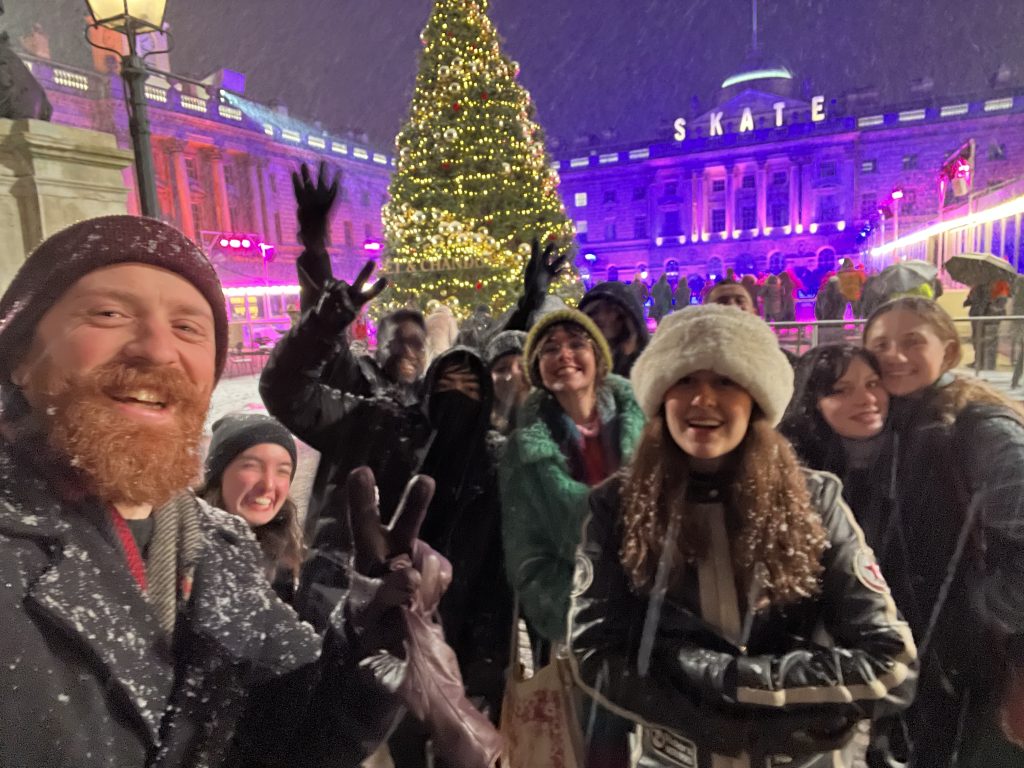 For students last weekend of 2022 in the Boarding House, we went on a festive outing to ice skate at Somerset House. We wrapped up warm and took a walk along the Southbank, taking in the Christmas lights and feeling very festive on a very cold and crisp evening in London.
I think everyone was in need of some festive spirit on the approach up to Christmas, and just like a Christmas miracle it started to snow as we headed onto the ice (some more gracefully than other!). It was wonderful to see students helping each other around the (very busy) ice rink while seasonal music and bright lights were blasted around the venue – a perfect setting!
The snow only got heavier as we left and the walk back to school that should have taken around 15 minutes, took a LOT longer as Houseparent Scott and I were attacked by basically any snow the students could get their hands on! I've done many trips at many schools in my career but this one was genuinely one of the most memorable and wonderful, a great end to the Christmas term.
Tom Hoskins, Houseparent (Piccadilly)