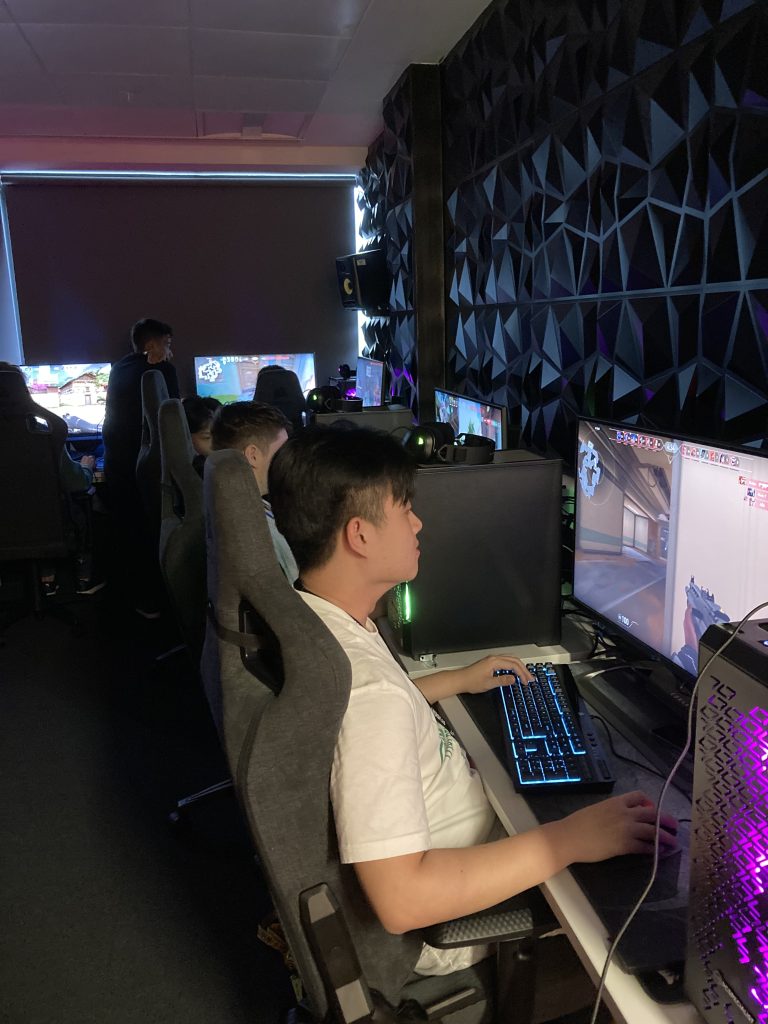 Our new Esports BTEC students are extremely happy to be settling into their amazing new classroom known as the Dragons Den.
Esports students will be using this space to develop an understanding of the Esports industry, refine their IT and technical skills, compete in gaming tornaments, while also working to improve core skills such as communication, mathematics and literacy. The den is quipped with brand new, state of the art facilities to aid their development in the subject.
At the core of this qualification is the concept of preparing young people for the working world. Through practical activities and occupationally-fit-for-purpose assessments, learners will gain the skills and behaviours needed for academic progression and, ultimately, sustainable employment.
Esports has also launched as a co-curricular activity – The DLD Dragons, which will run weekly sessions for students throughout the College to get involved in the Esports community, even if they aren't an Esports BTEC student.  The weekly sessions will have students experiencing games, competitions and tournaments in College, as well as creating a community Esports team (DLD Dragons) with a website and merchandise.