Back at the beginning of April, when the nights were still dark and the weather was still cold, a team of staff and students headed out to take part in the Spectrum Night Walk for the National Autistic Society.
Proudly sporting our T-Shirts (over several layers of clothes), we joined the hundreds of other people making their way around London for this worthy cause. There were people of all ages and mobility walking together past famous landmarks and over bridges, focused on the common goals of fundraising and raising awareness.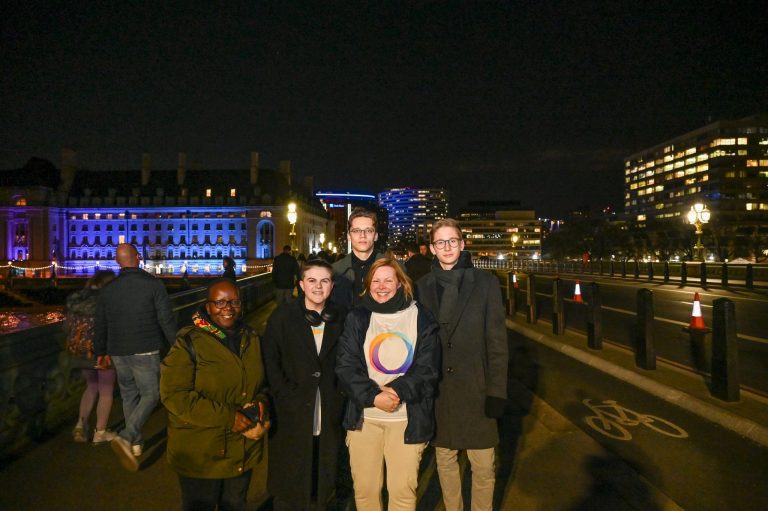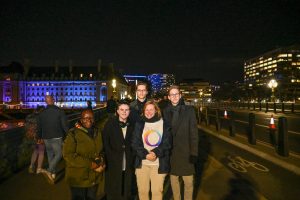 The event raised over £43,000, which is only part of the overall £173,036 raised during Autism Acceptance Week. Congratulations to all those who took part in events up and down the country and to those who showed their support and donated. Team DLD were immensely proud walking back to school with our medals and cupcakes, we're already looking forward to doing it all again in 2023!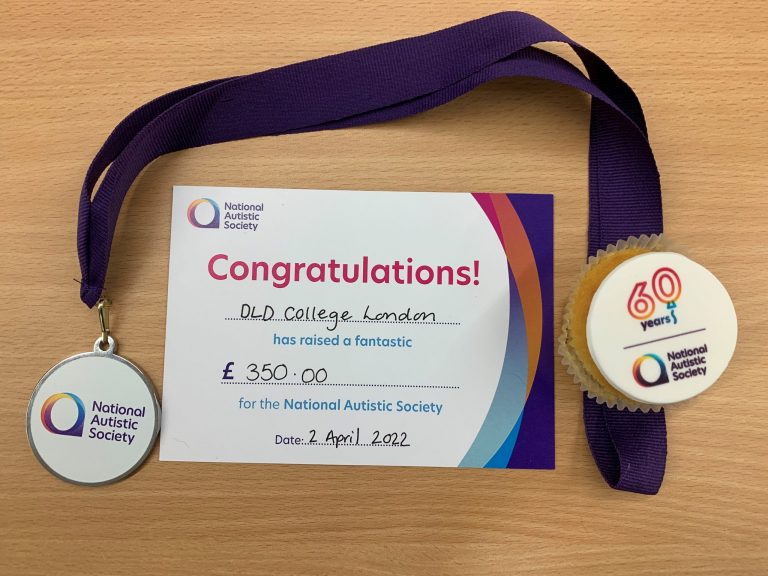 Shirley Mitchell, Director of Boarding