DLD 2 v 1 OASB (Oasis Southbank)
POTM: Bernard, S (Y12, Northern)
Goals: Henry, G  (Y12, District), Dakara, W (Y10, Westminster)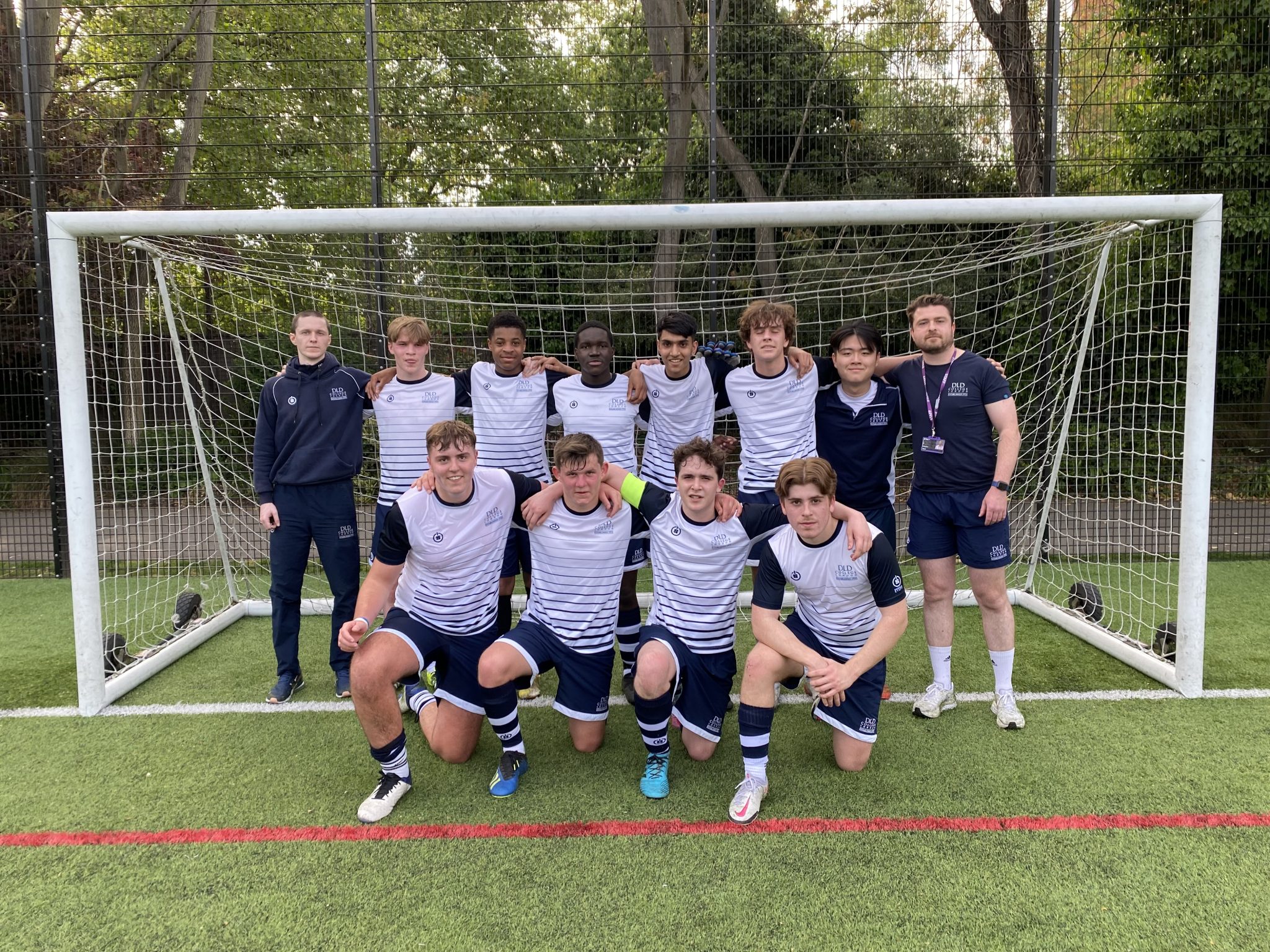 On a balmy Monday afternoon, the football team played their last fixture of the year against our local friends OASB. For our departing Y13/Y14 boys, this was their last time donning the blue and white of DLD. With a buoyant group of supporters for both schools in attendance, the atmosphere was fantastic from the first whistle. A fast and frantic first half ebbed and flowed with chances for both teams however, it was an extraordinary freekick that broke the deadlock from Henry, G  (Y12, District) from just inside their half which looped and swerved over the goalkeeper and into the back of the net 1-0 DLD!
OASB came back strong and the brilliant Bernard, S (Y12, Northern) had to put in a POTM performance to keep out their efforts on goal especially, from freekicks! OASB eventually equalised after us not clearing our box making it all even, 1-1. The boys were undeterred by this setback and refocused immediately to again apply pressure to OASB creating several chances through the midfield to our attacking threats Finn, G (Y13, District) and Dakara, W (Y10, Westminster). With only a few minutes to go in what was a very closely fought battle, a vicious cross into the box was delivered causing panic for OASB defenders which led to a handball decision given by our eagle-eyed referee and Sports Coach Max, F who stayed cool, calm and collected throughout. It was now all down to the youngest member of the team Dakara to decide our fate…which he did with aplomb sending the ball flying past their keeper who gambled on diving to his left only to see the ball go straight down the middle, 2-1! With our fantastic support in jubilation, the final whistle was blown, and a difficult season was able to end on a positive.  
I would like to thank my colleague Max for his excellent referring and support throughout the season and to the boys who for some we have worked with for 2 years now. Although results didn't go our way we've really enjoyed working with this group and wish those moving on the best of luck in the future.
Sean Gallagher, (Head of Co-curricular & Sport)