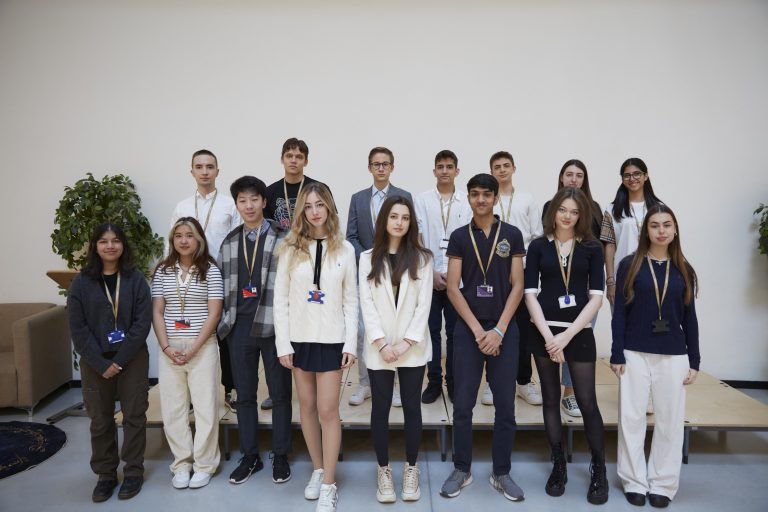 After a competitive process where some 40 students applied to be on the Student Council, we are delighted to announce the new Student Council for 2022/23, who will take up their appointments next term.
Giovanna (P) and Ishaan (M) have been appointed Heads of School, with Mufeng (Academic), Noelle (Events), Mariia (Wellbeing), and Edeea (Charity) as the four Deputy Heads.  The following students also make up the new Student Council and our congratulations to them on being appointed prefects –  Akim (Digital), Annabella (Events), Dima (Charity), Emad (Academic), Esli (Events), Max (Wellbeing), Nafisa (D&I), Pavel (Wellbeing), Sofia (Academic) and Stephan (Charity).
With so many strong applications it was a tough selection process and we want to thank and congratulate all those that took part. There will be many more opportunities for leadership roles throughout the academic year and we have made note of your efforts to stand out so far.
There will be a hand over at the start of next term during the Whole College Assembly on Monday 25th April at 4pm when the outgoing Student Council will handover their golden lyanyards and formally introduce the new Student Council to the College.
We wish the new Student Council all the very best as they continue the outstanding work done by the current Council – they will be a hard act to follow!
Ifran Latif, Principal