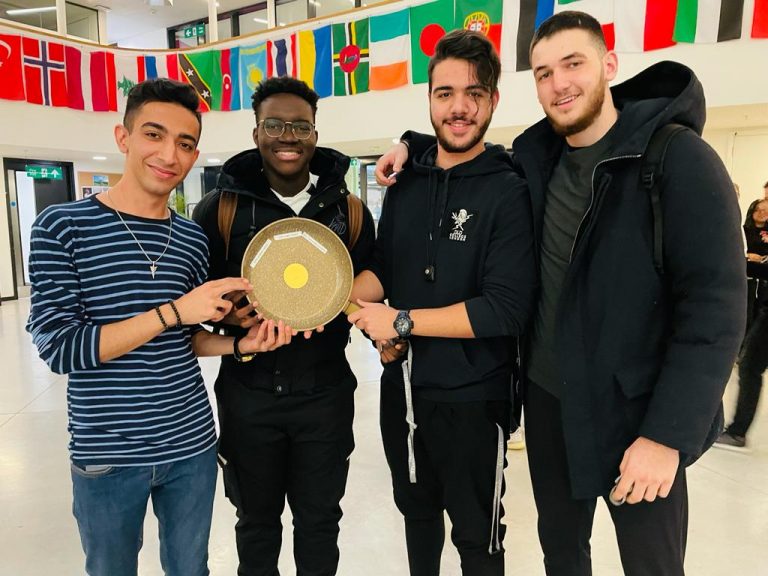 In time honoured tradition, DLD celebrated this year's Pancake Day with a fast and furious House competition. All houses were represented in teams of four (or less, meaning extra work for some) and took to this challenge with great gusto, buoyed by the support of peers watching from the atrium and 1st Floor gallery.
This year's race had a slight twist with an updated course and time trial format. This was all about speed, flipping technique and of course the main ingredient in any recipe for success…teamwork!
There was only a milliseconds difference in some team's times, however the team that got to have their (pan)cake and eat it too, was the mighty…Jubilee House! The team was represented by the formidable four (Ahoora, Adib, Evandro and Thomas) who also walked away with the coveted 2022 'Golden Pan'.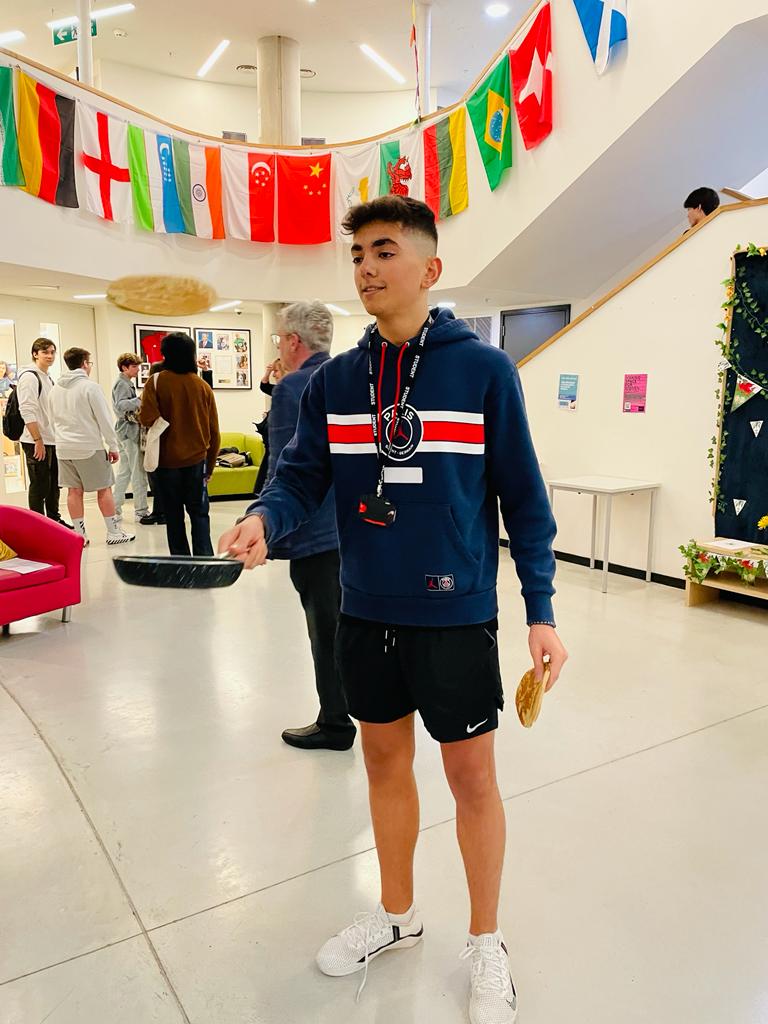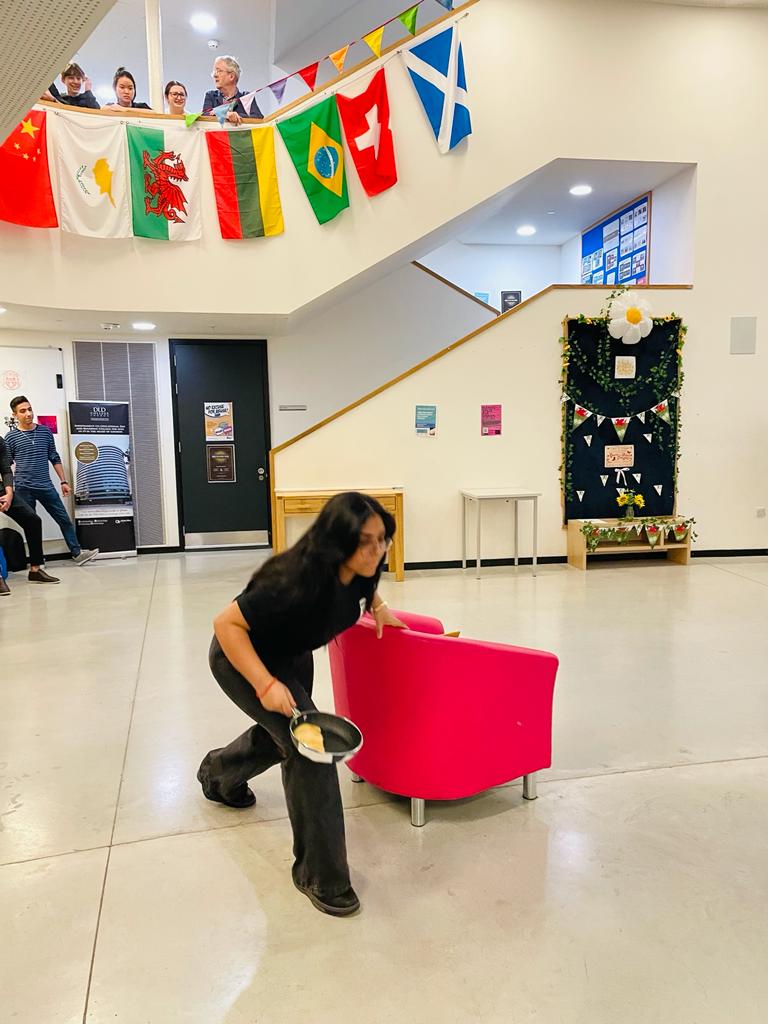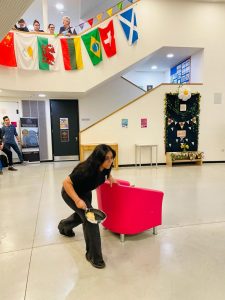 Congratulations to all who took part and my thanks to Lauren, the HM's, Mark Johnson (Head of Drama), Paul Anderson, catering staff and those who supported.
1st – Jubilee (55.01) (Ahoora, Adib, Evandro, Thomas)
2nd – Piccadilly (59.31)
3rd – District (1.02.68)
4th – Metropolitan (1.03.42)
5th – Marylebone (1.07.63)
6th – Northern (disqualified)
7th – Westminster (disqualified)
Sean Gallagher, Head of Co-Curricular & Sport