This week saw our Year 12 BTEC Business students running fundraising events at DLD College London as part of their course.
These events were the culmination of four weeks research and planning, a time during which the students demonstrated their leadership, communication, and problem-solving skills.
On Wednesday 2nd March, 'Cake for Cancer' ran a cupcake stand in the Atrium attracting both staff and students throughout the lunch break. The group (Akram, Arthur, Beau, Dagem & Ryan) were donating all proceeds to Cancer Research and the sell-out event raised over £60.
On Thursday 3rd March, 'The Wafflers' tempted everyone with the smell of toasted waffles wafting through the Atrium. Fresh strawberries, cream and Nutella were well received and a nice reprieve from a week of rain and Tube strike havoc in London. The team (Arnav, Ishaan, Josh and Jina) sold out within 45 minutes, and after an 'Apprentice' style dash for more stock, managed to raise over £100 for Cancer Research.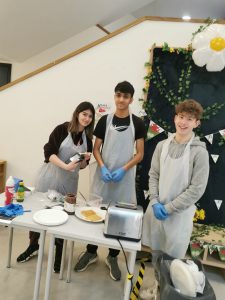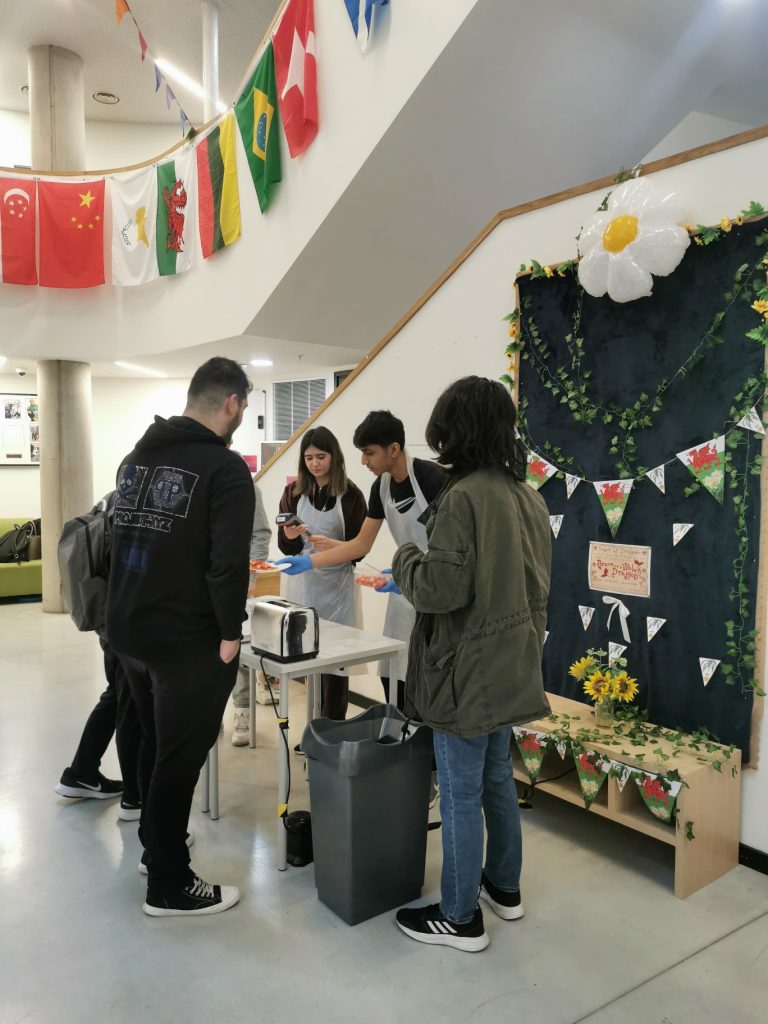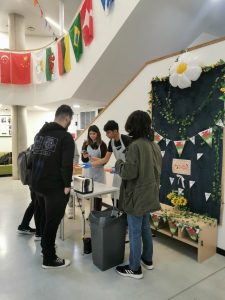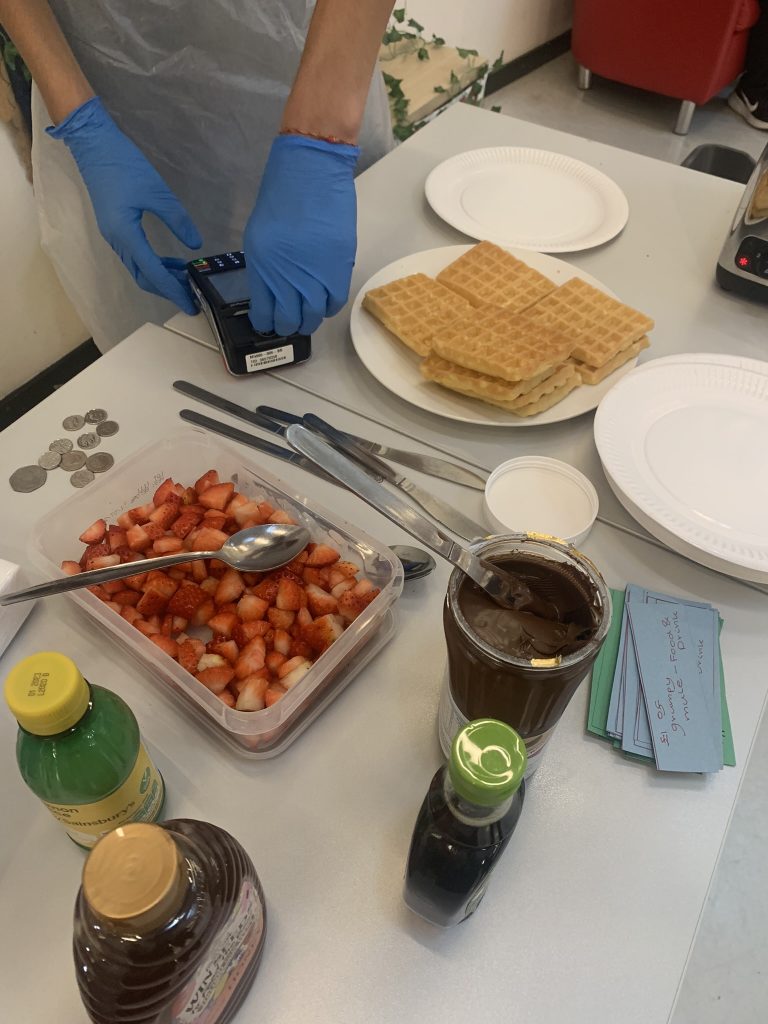 We look forward to our final group event on Monday 7th March. 'Penalty for Prostate Cancer' will see students and staff invited to the sports court to take a penalty or three against some well-known college personalities. We hope the sun will shine next week for Brooke, Lily, Veda and Will.
Thank you for all your support for these events.
Emer Nicholson, Assistant Principal (Academic)