Why study A Levels for Computer Science?
The UK was the birthplace of not only the first modern computer but the world's first Computer Science degree, in 1962 at the University of Cambridge.
Nowadays computers define the world we live in, and digital technology is a booming industry that's worth around £180 billion in the UK alone.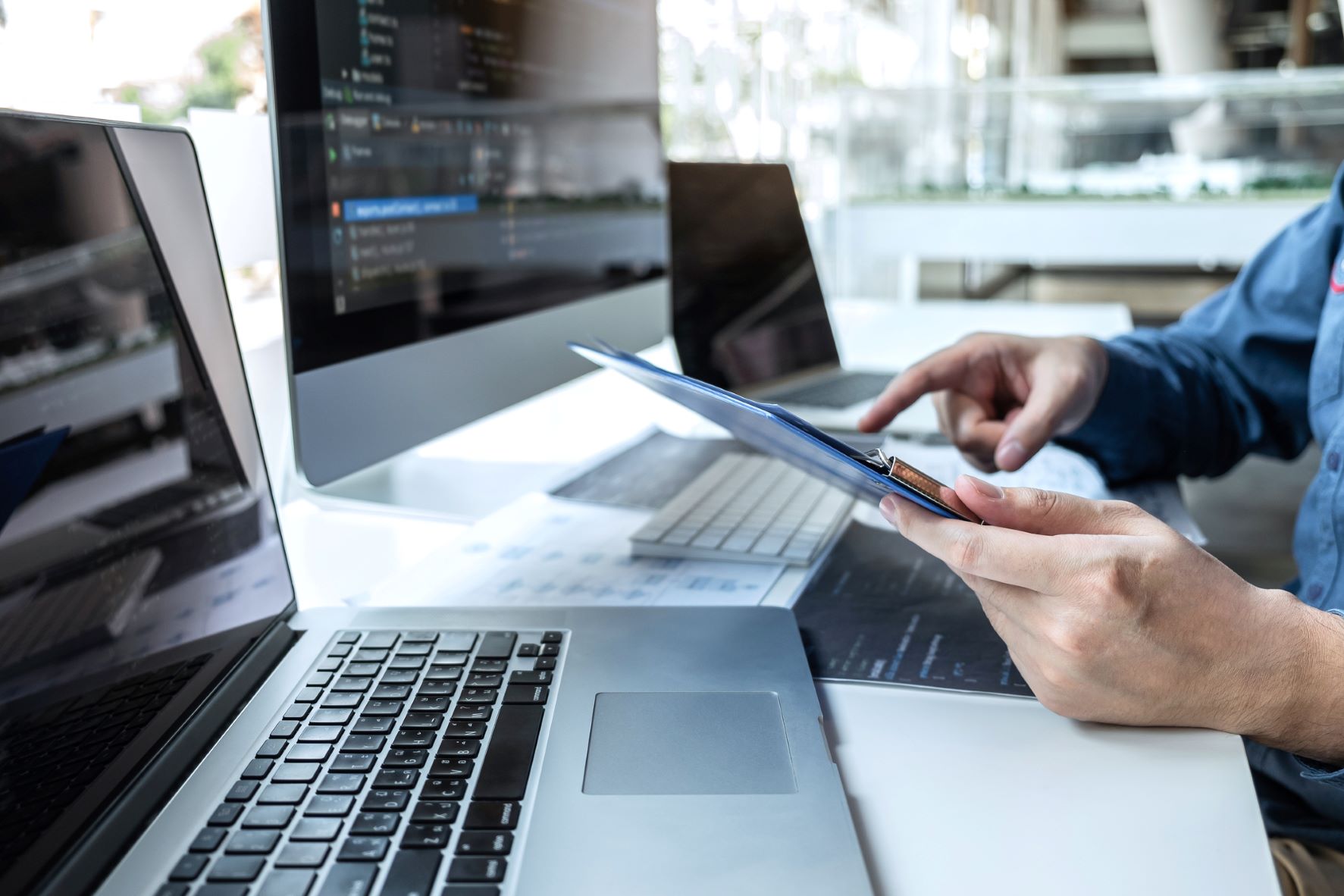 Preparing for a career in Computer Science at DLD College London
Studying A Level Computer Science at DLD College London, a UK and international boarding school with Sixth Form college, allows you to develop an understanding of the role and impact of computing and digital technologies in the world.
DLD enjoys an enviable location for those interested in careers in computer science, surrounded by innovative tech start-ups and a digital-first culture in the heart of London. Our purpose-built campus is well-equipped with the latest educational technology and offers state-of-the-art facilities that support the innovative learning you would expect when you study in London.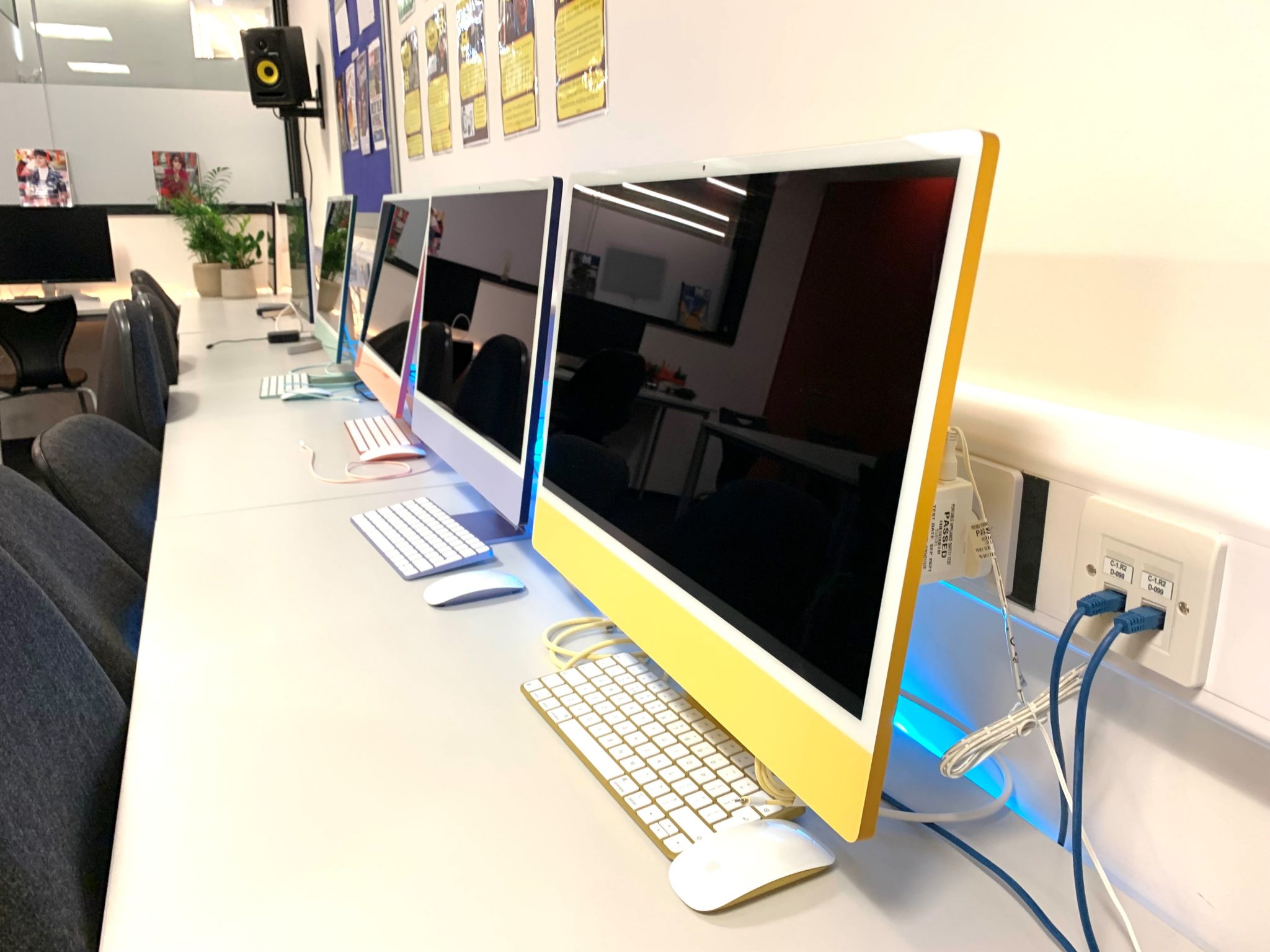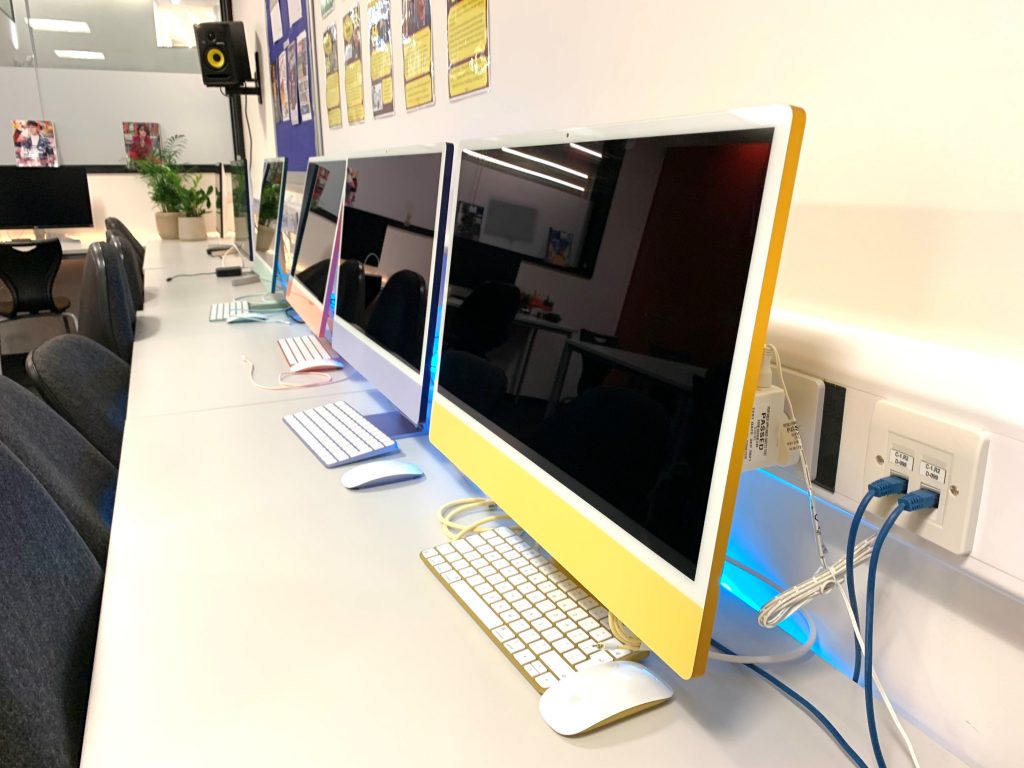 What A Levels should I take for a career in Computer Science?
A career in Computer Science is a natural fit for people who have a strong interest in problem-solving, and the ability to think with a logical mind, so supporting this with the right A Level course is key.
A Level Maths and even A Level Further Maths is a great start when thinking about what to study for a career in Computer Science. Maths gives you the ability to think in the abstract, and you will learn to adopt a curious and questioning approach, which is key in Computer Science.
The next step could then be to look at studying a natural science so A Level Biology, Chemistry or Physics A Level, as studying any of these will help you to develop the key problem-solving, critical thinking and analytical skills that are useful for working with complex algorithms and big data.
An A Level in Psychology can also be beneficial, as the subject teaches you how humans process information. The human mind is the most complex machine on Earth after all and knowing how it works is beneficial in understanding logical thinking patterns.
Then, of course, there's a Computer Science A Level, with the course at DLD College London helping you to learn what underpins computer technology, the digital electronics that makes it work and how algorithms are used to solve problems which are then converted into computer programs.
There are three core components to the Computer Science A Level that will develop your knowledge, understanding and skills:
Computer systems (01): you will learn about the internal mechanism of the CPU, data exchange between different systems, data types, structures and algorithms, different software development methodologies and how the use of digital technology has ethical and legal considerations.
Algorithms and programming (02): building on component 01, you will learn how computers, programs and algorithms can be used to solve complex problems.
Programming project (03): building on your computational thinking, you will analyse a problem and then design, develop, and test a programme that solves it, evaluating and documenting it along the way.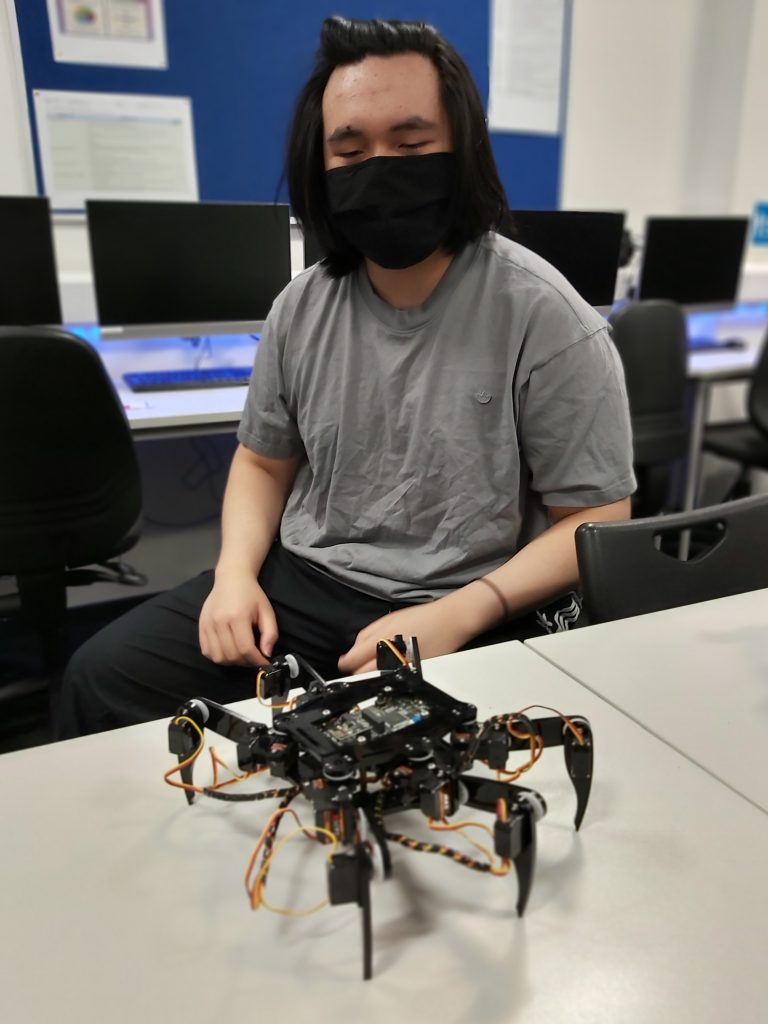 What are the entry requirements for a Computer Science degree?
Most unis will expect Computer Science applicants to have a good grade in A Level Maths, with an A* expected for a place at the top universities. Computer Science A Level can also be a great grounding in the topic and can expose students to a wide set of skills when combined with any of the other subjects.
DLD College London is among the top London Sixth Form Colleges and has an excellent overall academic record. For subjects relating to Computer Science, 100% of DLD students studying across all three Sciences achieved A*-C results. 100% of students who sat Further Mathematics achieved A*-A grades. Our Mathematics results accounted for an incredible 25% of the A*-B grades awarded.
Computer Science is a great subject to study beyond A Level, and at DLD College London our Computer Science alumni students have successfully gained places at leading UK Universities, including Royal Holloway, University of London and King's College London.  Former students have also secured placements at prestigious global universities, including Ivy League universities in the USA and Canada.
Entry requirements for Computer Science degrees will of course vary, so for specific entry requirements advice, it's worth checking UCAS.com (the Universities and Colleges Admissions Service website).
Which are the best London universities to study Computer Science?
According to The Complete University Guide, the best London universities to study a degree in Computer Science are: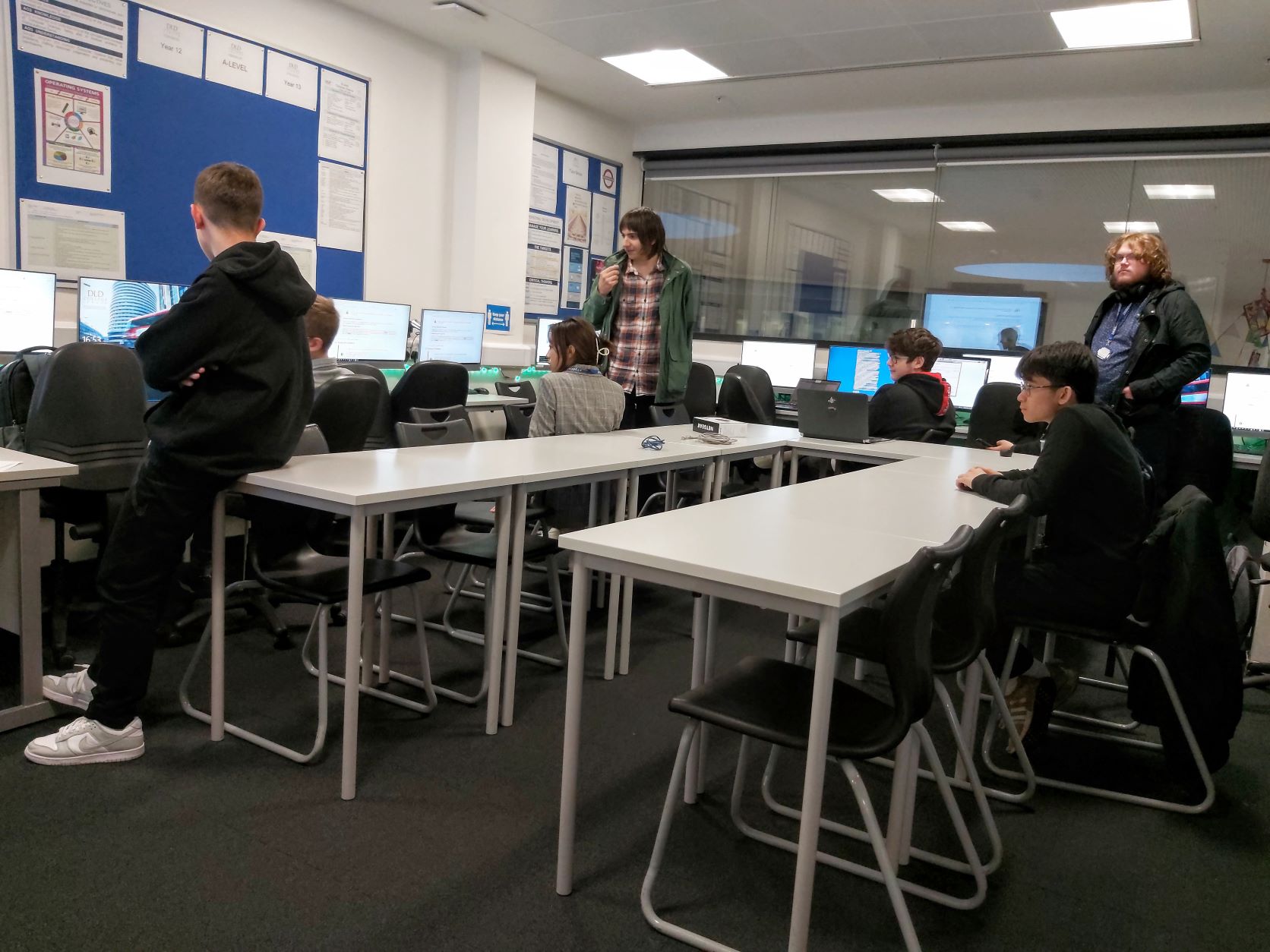 What are the different career options in Computer Science?
Computer Science offers a wealth of career pathways. The Prospects.ac.uk website has a wealth of information on what you can do after finishing a Computer Science degree.
According to the British Council, the average starting salary for a Computer Science graduate is around £25,000, but to stand out from the crowd, it's beneficial to have completed some relevant work experience. It's also a good idea to build a portfolio of projects to demonstrate a technical skill set, creativity, and enthusiasm.
Below are the just five of the many fast-growing career options in Computer Science:
Data analyst: In a digital age, data is at the heart of all business decision-making, so Data Analysts are in high demand across all sectors, from finance to pharmaceuticals. Strong maths skills and a logical mind are essential. However, equally important is the ability to share your insights to a wider audience, so good communication skills are vital.
User experience (UX) designer: Websites and apps need to be efficient and enjoyable to use, which is where a UX designer comes in. You'll need a keen interest in design function and logic, as well as good communication skills.
Cybersecurity analyst: If you like the idea of detecting and managing cyber threats, this could be the role for you. As a cybersecurity analyst, you will protect the IT infrastructure of an organisation from a range of cyber threats. You need to have strong analytical, research and evaluation skills to respond to the ever-evolving security and technology developments.
Games developer: Gaming is a huge and ever-growing business, so there is plenty of scope for opportunity. As a developer, you could work on creating games for consoles to short-form gaming apps for mobile devices. Developers sometimes specialise in a particular area of programming, or combine both programming and design, dependent on the size of the game studio. You'll need enthusiasm for the games industry, as well as a creative and innovative approach to solving complex technical problems.
Forensic computer analyst: In this role, you'll use a range of specialised software and techniques to secure and analyse data linked to security incidents and online criminal activities – such as hacking, online fraud and network intrusions. An aptitude for working under pressure, often with sensitive data, is key as are good analytical skills to identify patterns across large amounts of data.