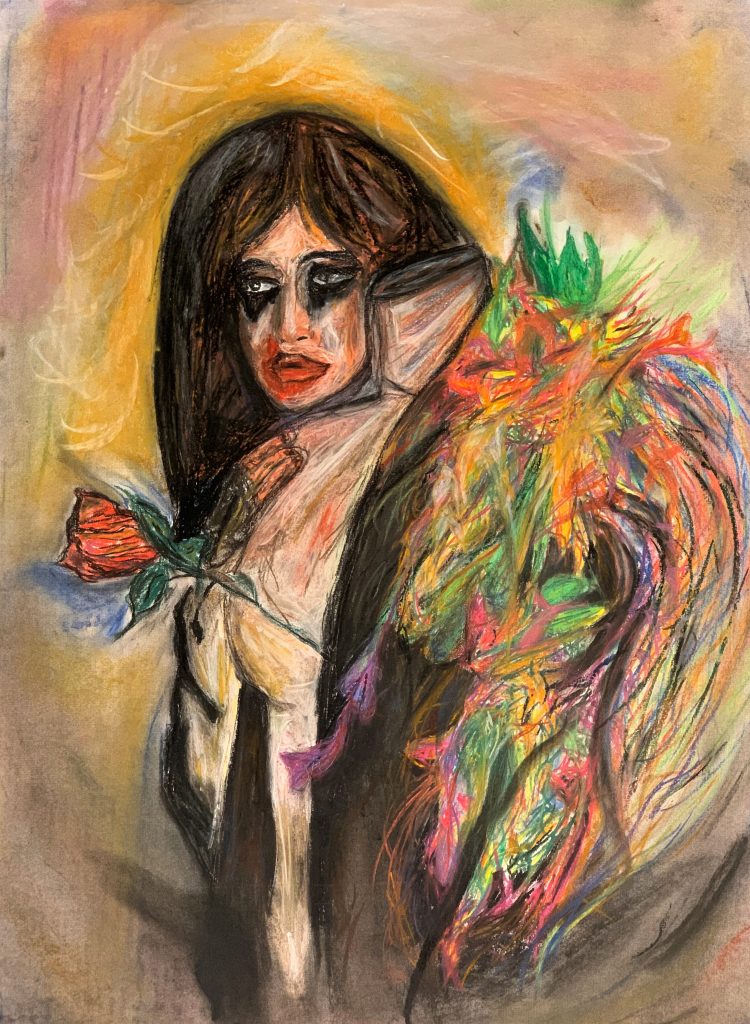 Congratulations to Year 11 GCSE Art & Design student Matin R, who won a Lower School Art Competition for the 1st half of the Spring Term. Matin has produced an A1 dry pastel drawing communicating the expectations which today's society has on appearance of teenagers, and their search for perfection.
Matin has also completed this A3 painting which addresses our obsession with time and what effects this has on us.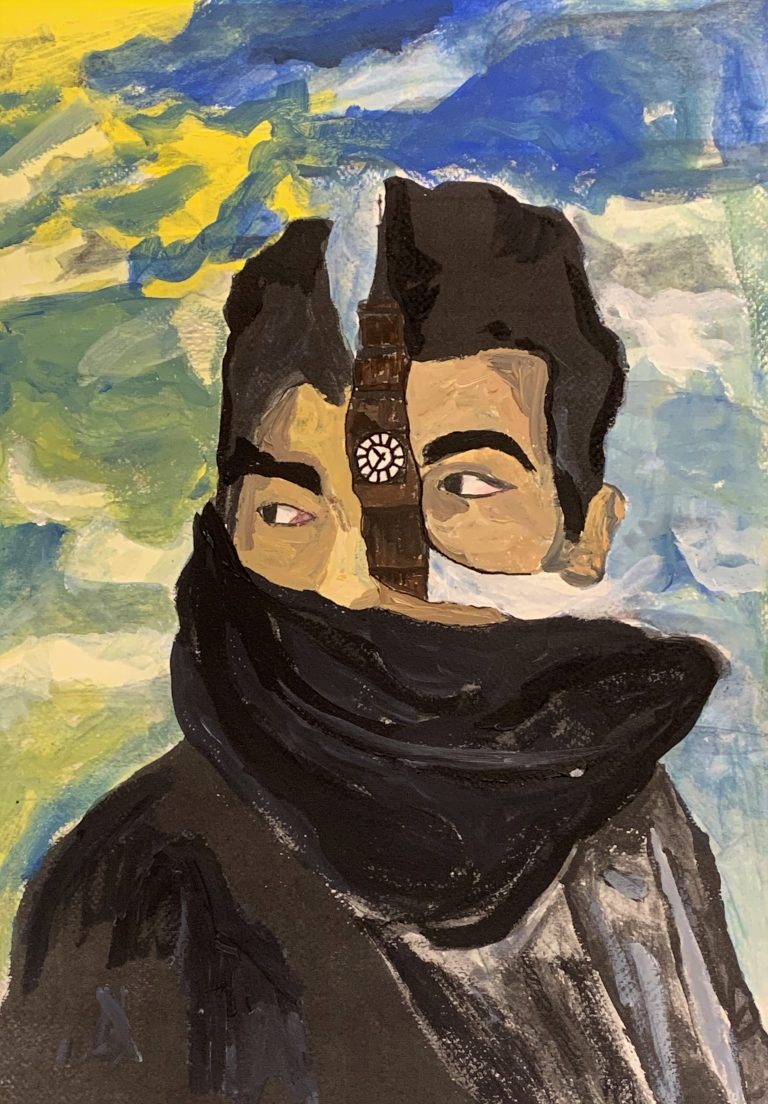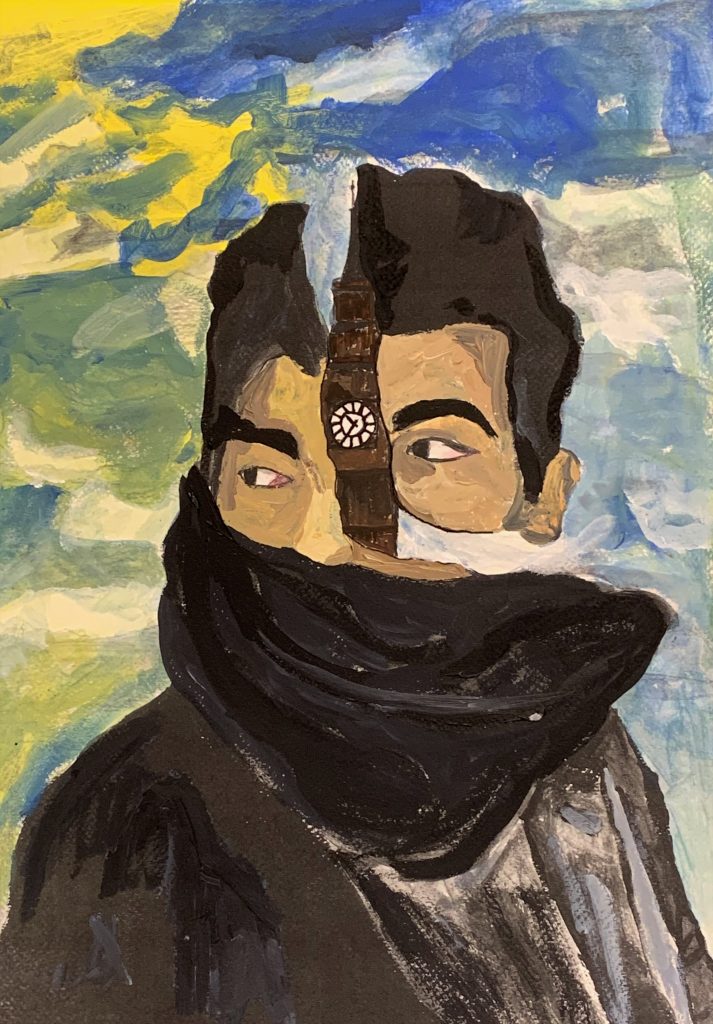 Another congratulation goes to two Y11 GCSE Art and Design students: Danila and Denis who are sharing a second place in the competition, Danila for his thoughtful dry pastel drawing on how people destroy nature with fires, and Dennis for his skilful painting on his memories of spending an evening in a theatre.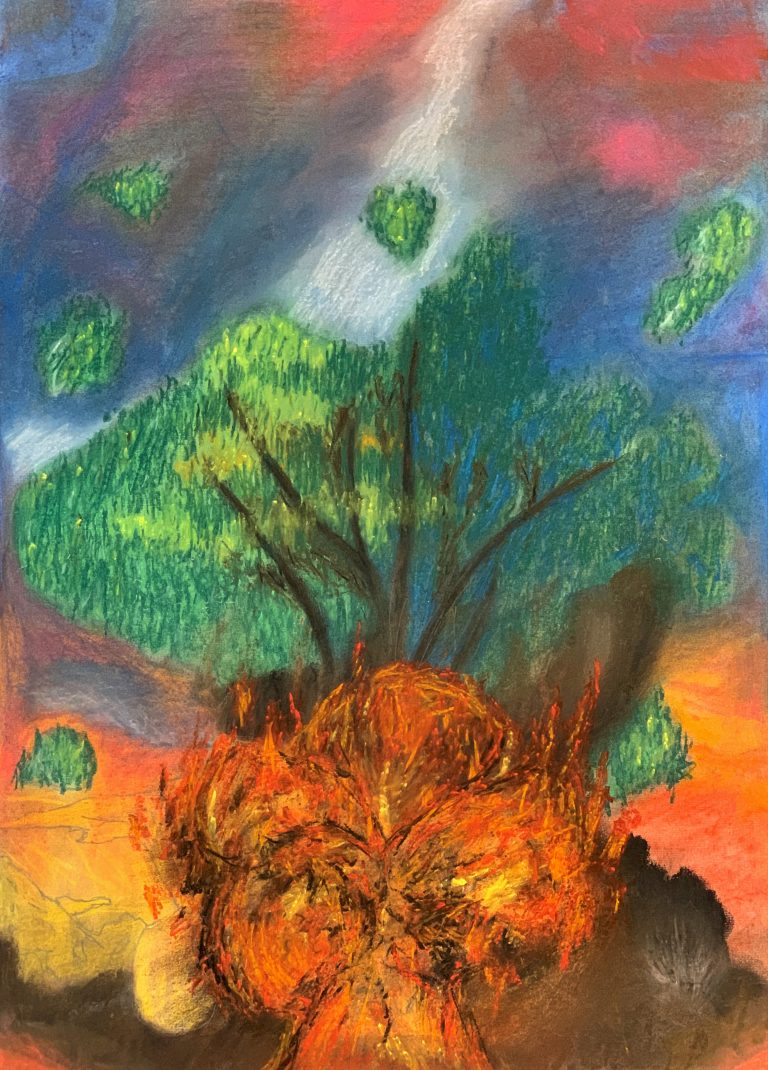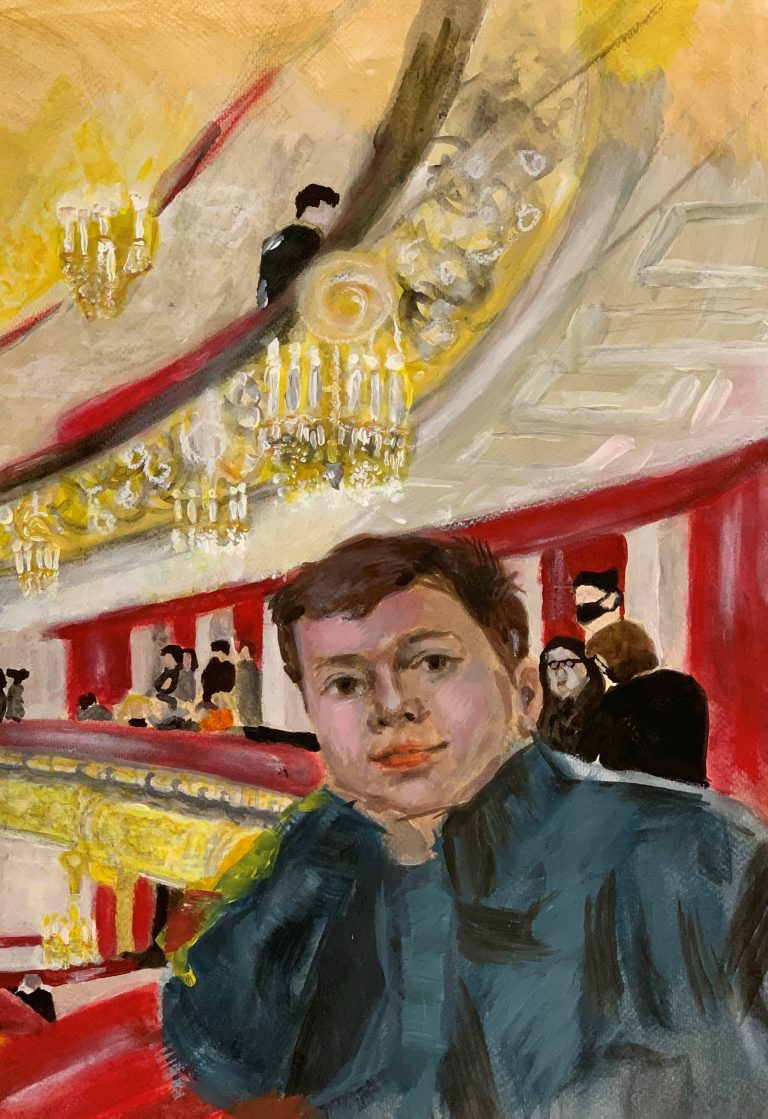 Ljubinka Jeftic, Art and Design Teacher