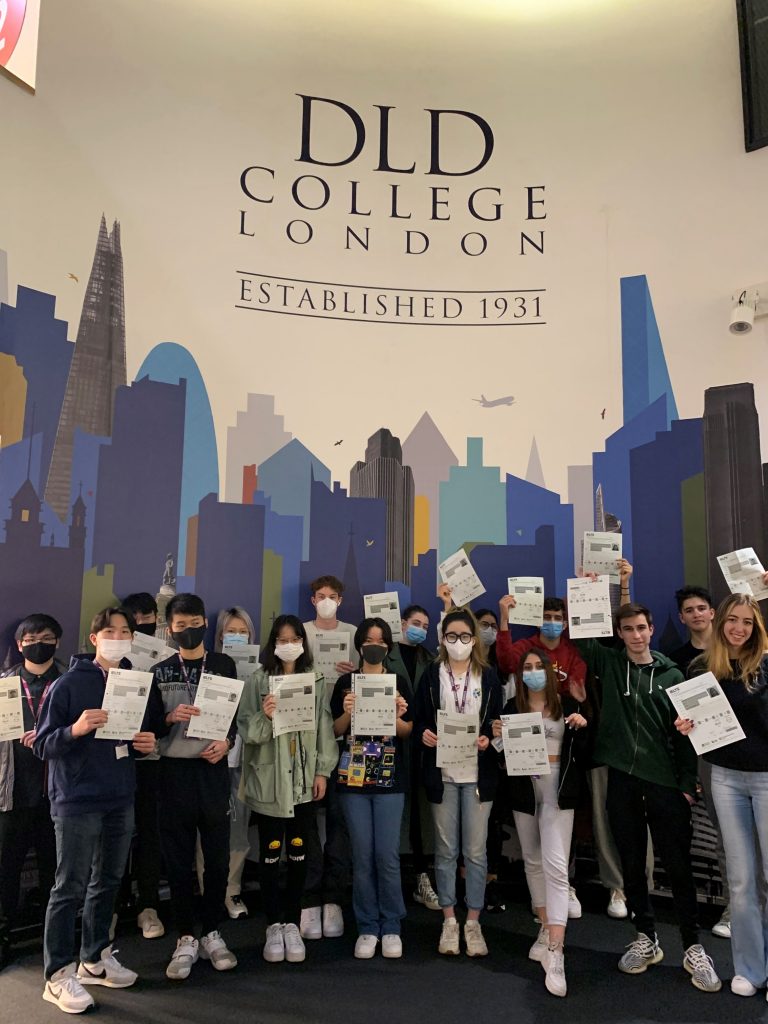 On Saturday 4th December 2021, over 100 students of the Academic English Department, all with varying levels of English, took their first external and official exam of the academic year. The IELTS exam is an international standardized test of English language proficiency for non-native English language speakers which is required for entry to university.
Our students demonstrated a positive work ethic and an abundance of resilience throughout the first term – and were duly rewarded for their efforts. The IELTS results, once again, have surpassed our expectations, with 62% of our students achieving at least the College target grade, well before the end of the academic year and in some cases two years in advance! A number of students impressively far exceeded the band score usually requested by universities, with scores of bands 7.5, 8.0 and 9.0, the latter score equating to native speaker level.
There has been a sea of delighted faces in the Academic English Department, and that includes the teachers! The majority of our Year 13 and 14 students have met university entry requirements, and, those who have just missed them, have a second opportunity to take the IELTS exam in May, here at DLD, a British Council approved IELTS exam centre since 2018.
Christalla Mavroudis, Head of Academic English