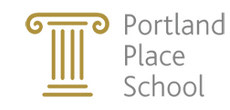 On Friday 19th November, DLD College London were delighted to welcome the students of our sister school, Portland Place School, into our classrooms in order to experience what life is like to be a DLD student.
After being welcomed in with a Fish and Chip lunch created by our fantastic Global Kitchen team, the group of six were distributed to both BTEC Media Production and BTEC Business classes.
Both classes demonstrated the student led approach we like to offer in our lessons at the college, with the Business team asking students to try various crisps and chocolate bars in order to determine the difference between more high end products to lower end. Whilst the Media team introduced our students to our brand new studio, where they created their own Vox Pop videos and magazines.
It was a thoroughly enjoyable afternoon. A special thanks to Fumi St Marthe, Marie Kerrigan, Christina Adu, Max Copley, Kieran McGuigan and all of our students for welcoming the PPS pupils into our college.
We look forward to hopefully seeing all of the students in September!
Mike Flack, Media Studies Teacher