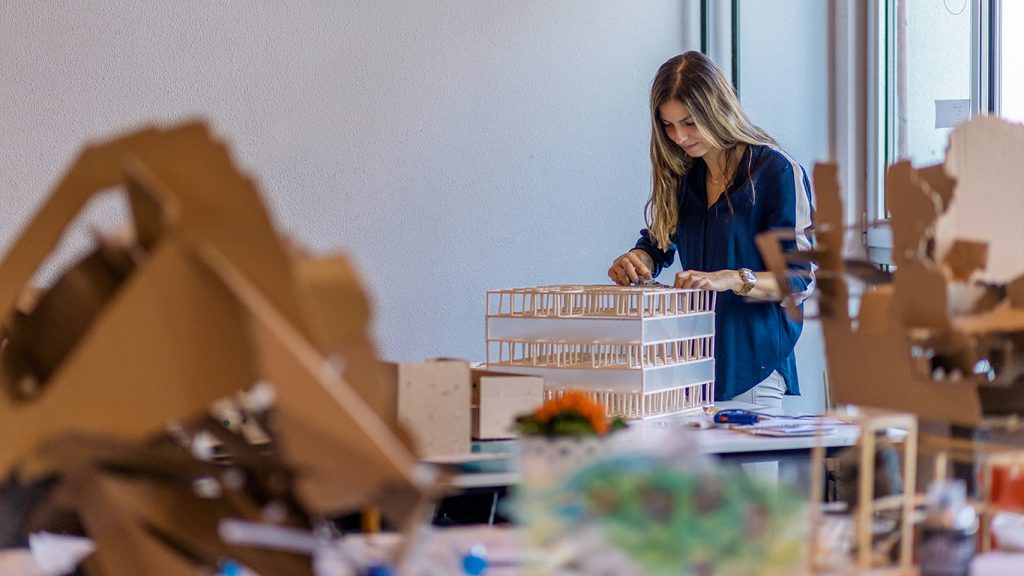 Do you dream of studying architecture at university?
If you are thinking 'How do I get to study architecture at university? Here is what you need to know
Traditionally, Architecture schools have always required Mathematics A Level for progression. Less emphasis is placed on Mathematics these days, it's still desirable but not mandatory (and still a requirements for many of the highest ranked universities). A Lot of universities like to see their students cover a range of subjects from humanities, like Geography or History and Art or Graphic Design, alongside more technical subjects like Physics or Mathematics.
Build a strong Portfolio
Architecture is a very popular degree, and the leading universities will ask for the very best A Level grades or a high Foundation score, so you will need to stand out from the crowd. There's a few ways to do this. Most universities ask for a portfolio of art work, make sure yours is up to scratch. Understandly, many  students planning to apply for Architecture will choose to study a formal Art subject to build their portfolio or gain a place at university, but remember that if you don't study art you will still need to make time to develop your portfolio alongside your other subjects.
An architecture portfolio should be a carefully presented selection of drawings, images, text and photographs that charts the development of your artistic and architectural experiences, skills and influences. Your portfolio doesn't just need to focus on architectural images or styles, and many universities will look favourably on students who can demonstrate a wider range of artistic influences and showcase a broader range of skills, such as sketching and perspective.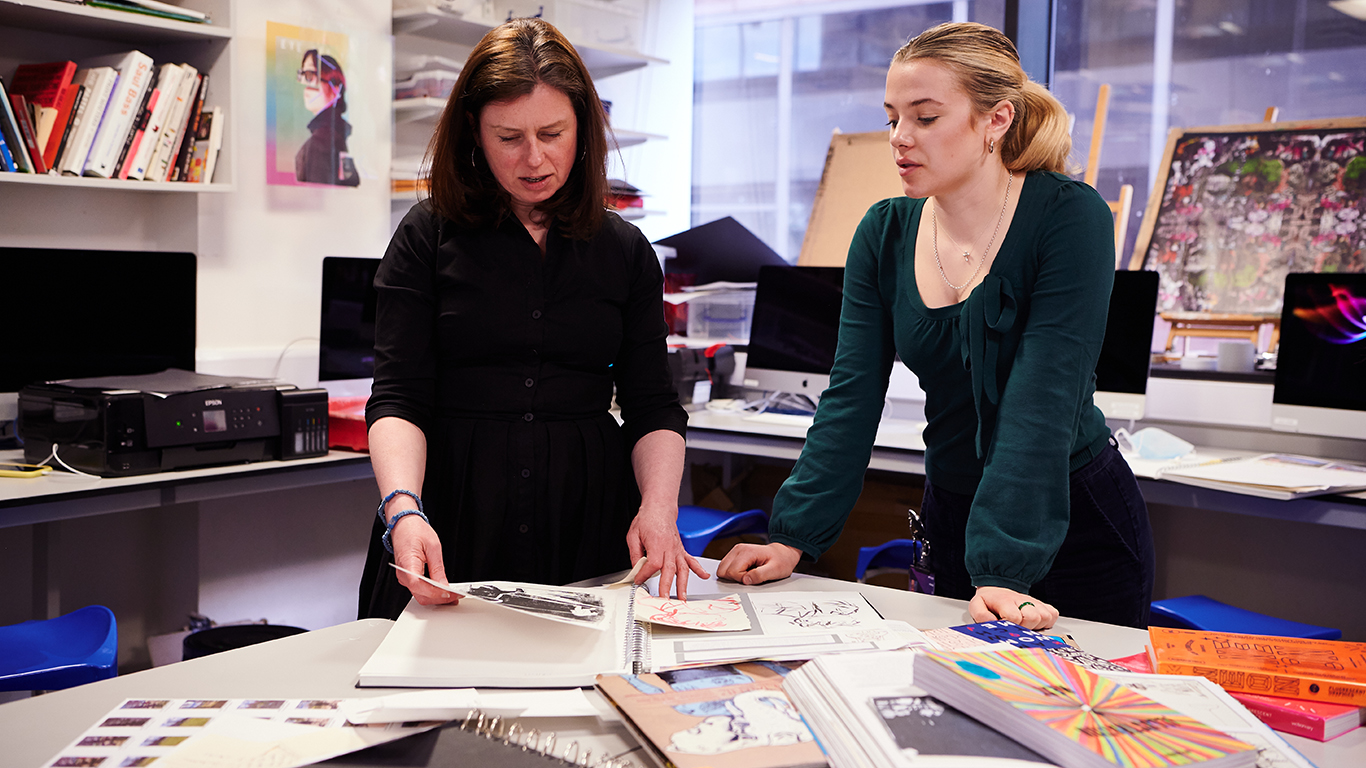 Build evidence for your personal statement and prepare for an interview
A little bit of work experience goes a long way as it demonstrate to admissions tutors that you have experienced and understand the day-to-day work of an architect and have awareness of the latest thinking, technology and parctices being used in the field. At DLD College London we actively encourage and support our students to work at local architecture studios. It also pays to read widely around the subject to keep abreast with the latest architectural academic research and thinking, publications like Architect Magazine, Dezeen, and the Architects Journal are useful and easily available as printed or digital resources, and you should also watch popular architecture television programmes such as Grand Designs. It is also important to read the latest academic resereach being undertaken, particularly by your target universities, this can be found on university websites and online academic journal libraries.  This will all provide useful evidence of your passion for architecture which you can write about in your personal statement.
At your interview you will expected to emanate enthusiasm and passion for all facets of architecture. You will certainly be asked detaiuled questions about the content of your personal statement and demonstrate strong architectural knowledge and a passion for a career in architeture.
What university should I choose for Architecture?
In 2021 the Universities and Colleges Admissions Service (UCAS) lists more than 300 Architecture Undergaduate courses available at UK universities so there is a lot of choice. The general consensus is that university league tables are not really representative for architecture. So the best way to come to your decision is to visit as many universities as you can, and get a feel for the town, the facilities, and the course content.
However, according to The Guardian, the top 5 universities in terms of performance in 2021, were:
1. The University of Cambridge
Cambridge is recognised as one of the world's best universities and application is incredibly competitive. The undergaduate Architecture course at Cambridge requires A*AA at A Level with no specific subject requirements. You will need to take additional written and practical assessments at interview, and also to submit aportfoilo of recent wor
UCL's Bartlett School of Architecture is one of the world's most prestigious Architecture Schools and competition for places is high. Students are based in Bloomsbury in the heart of London. Course entry requirements are AAB grades at A Level. Students should take at least 2 subjects from UCL's preferred list of A Level subjects and a comprehensive portfolio of creative work is also required at interview stage.
Bath is consistently ranked as one of the UK's best universities in areas such as student staisfaction and employability. The Architecure course typically  requires A*AA grades at A Level, but may also accept AAA with additional qualifications such as EPQ or completion of an acccess programme.
This course is based in the capital of Wales at the prestigious Cardiff University, a member of the elite 'Russell Group' of top UK universities. Entry requirements range from AAA – AAB grades at A Level, students will also need to submit a portfolio that may include 'architectural drawings, other typews of drawing, painting, sculpture, photography, graphics, product design or other work in visual design.'
The BArch Architecture Degree at the University of Nottingham require AAA grades at A Level for students to secure a place. If you meet the academic entry requirements you will also be asked to submit a portfolio of your artwork containing between 12-16 of your images from the following categories (3-4 of each) hand drawings, photographs, at least one example of a 3D made piece, such as ceramics, fashions or a simple model.
It is also worth noting that most architecture undergraduate course will also require strong grades at GCSE or equivalent secondary level studies. Requirements vary between universities – but will often ask for good grades (GCSE grade 5/B and above) in English, Mathematics, Art and Sciences.
What can I expect when I get to Architecture School?
You will typically study modules a combination of theoretical and practical modules. These typically include architectural history, structural engineering, environmental design and building material studies. Depending on the university you go to and the course you do, you might focus more on the history of architecture, whereas some will concentrate more of the engineering and physics behind buildings. Some universities will send you out to work in architectural firms, and some courses offer sandwich or placement years to build your practical experience (and hopefully secure a graduate role on completion of your course). A lot depends on where you go, and what you do. It's one of the reasons why architecture is such a hard course to pin down, but on the other hand it's one of the reasons why it is so interesting.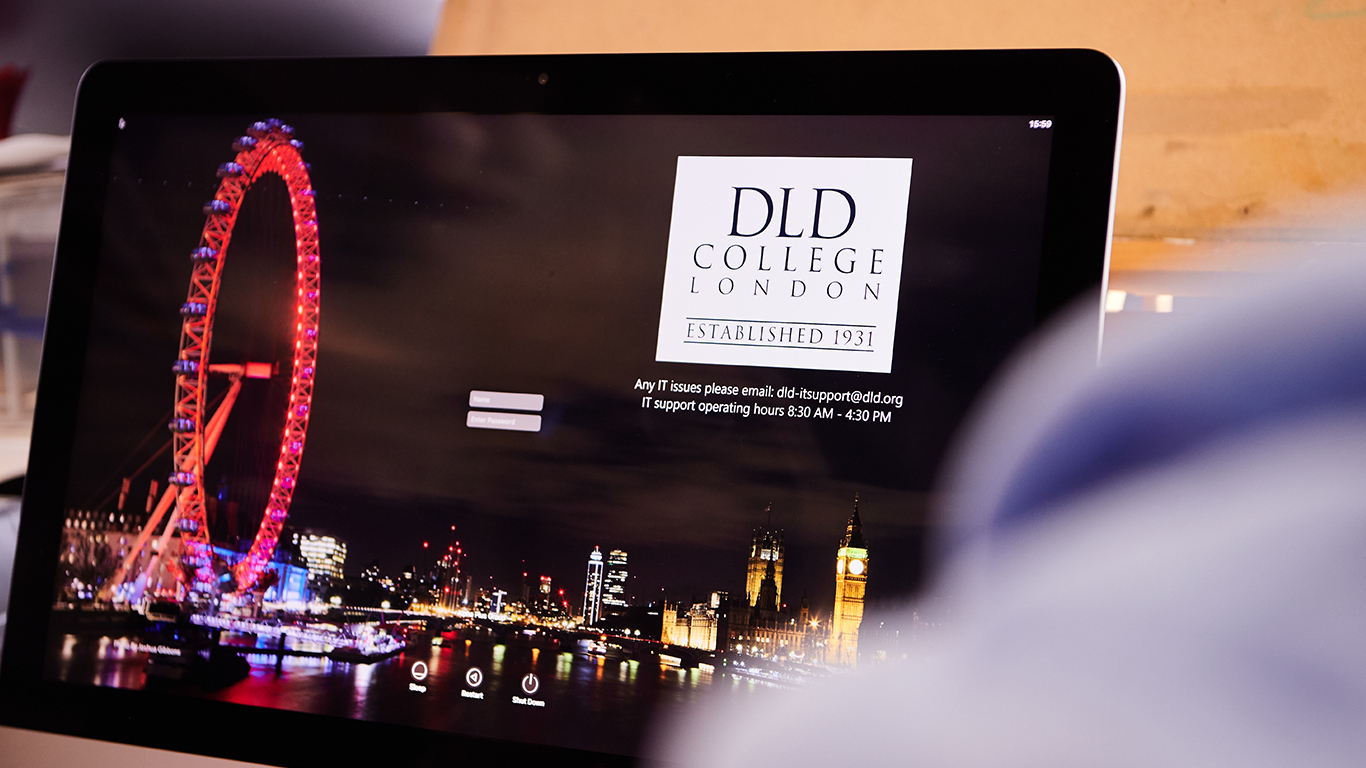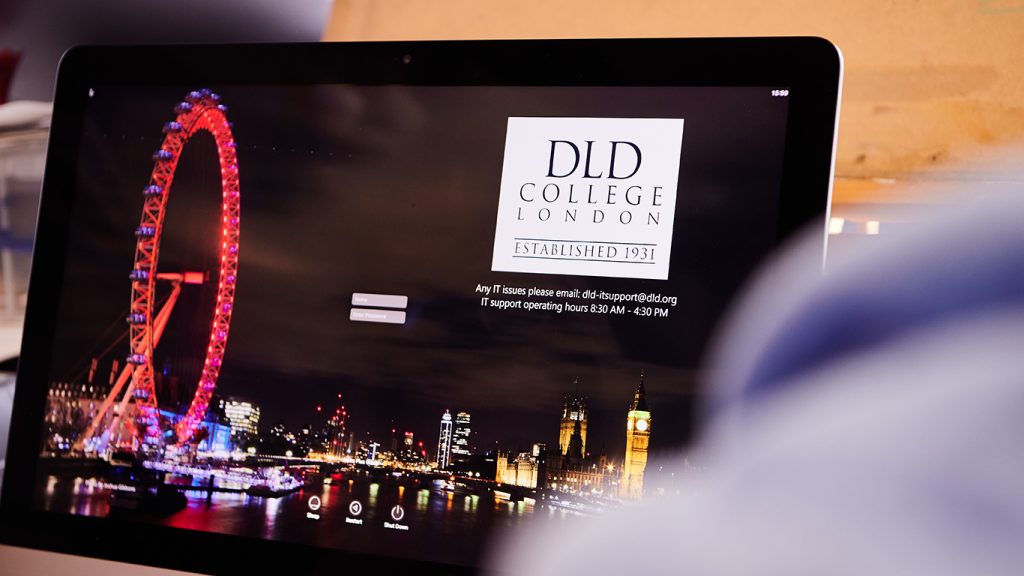 How long before I am a fully qualified architect?
Depending on the course you do, you will get your BA or BSc in three or four years. BA and BSc Hons course will usually include the ARB/RIBA Part 1 examinations. Then to become and fully functioning architect you'll need to do a Postgraduate Masters course to complete Part 2, and then a further postgraduate degree to complete Part 3. Once you've done all that you'll become a qualified Architect with a BArch or DipArch qualification. It's long old process that typically take about 6 years in total.
But it is worth it. Being an architect is one of the most highly valued and respected careers. If you make it through the long and very intense period of study, you will find that the rewards and opportunities are well worth the effort.
And if you decide that you fancy being an architect after your degree,  the subject has a strong voctaional link that can lead to careers in  building conservation, building technology and management, civil engineering, construction, local or national town planning, property development and estate management or even the conservation and environmental sector.
To find out more about our outstanding Art Department, view our dedicated web page here.
Want to learn more?
We are delighted that you are interested in DLD College London.
The best way to learn more about our special and unique college is to contact us to arrange a visit.
We look forward to welcoming you.
GET IN TOUCH TODAY