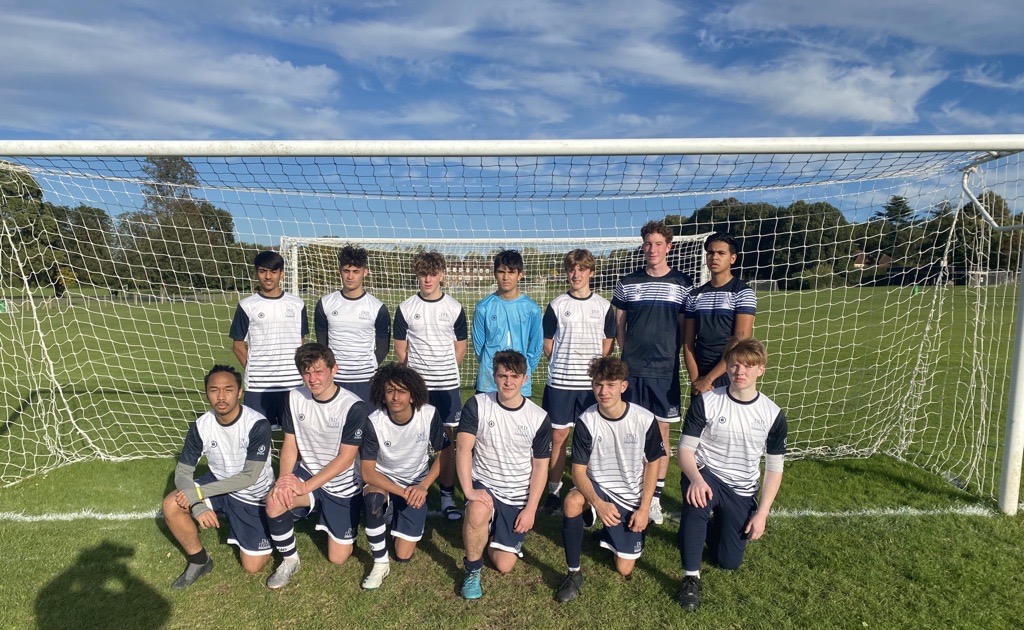 The Football team ventured North, albeit still inside the M25, for one of our regular calendar fixtures against Merchant Taylors School (MTS). It's always nice being able to take our students out of the big smoke to a completely different school environment and experience the beautiful grounds of MTS.
Onto the match… this was the team's first 11-a-side fixture of the season for this newly formed group and in the early stages this was clear to see. Missing some key players, it was always going to be an uphill battle but after a poor start conceding some very avoidable goals, we gradually looked more cohesive and the boys started to work harder, run faster and tackle with more vigour!
The score line doesn't reflect the performance however, MTS deserved the win and hopefully we have learned that we need to match the intensity of the opposition from the first whistle in the future if we want to be more competitive against what will be other excellent sporting schools.
Individual performances from Harry J (CB), Tom W (CM) and POTM Jeremy A (LB) were highlights and I look forward to seeing them continue at this level in future fixtures.
MTS 7 – DLD 0
POTM: Jeremy A (LB)
Sean Gallagher, Head of Co-Curricular & Sport