On a very balmy summer Monday afternoon, staff and students took to the field after some 18 months of no competitive action to take part in DLD's annual 'Staff v Student Football' fixture (albeit without the customary Movember 'taches on display).  After such a long period since boots were last laced, both teams were chomping at the bit to get on the pitch, score goals and take home a victory.  The staff team entered the game as the reigning champions so stakes were high for the students to prove their mettle.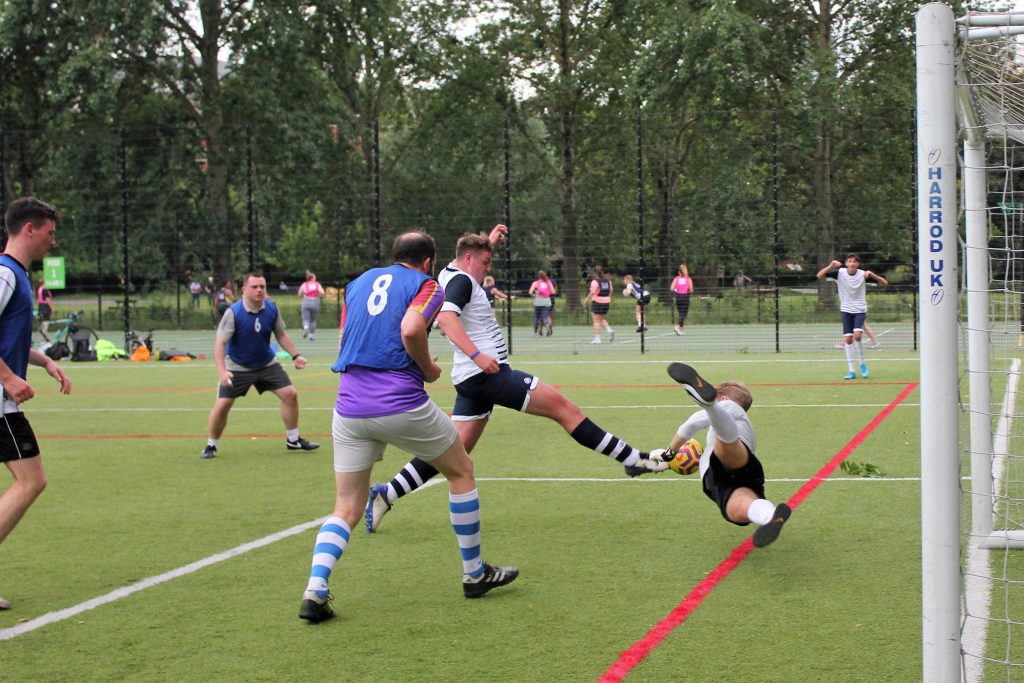 An early goal from sports coach Max gave confidence to the elder statesmen and forced the young up-and-comers into playing catchup.  Despite some excellent individual displays from the students and on-the-field leadership of captain Carl D it was the tactical guile and 'Never Say Die' attitude (and some heroic acrobatics from staff goalie Kieran) that won out in the end with the score at the final whistle stuck on 1-0 to the Staff.  They take home this year's trophy and some well-earned aches and pains.  The students will have another opportunity to avoid the 'three-peat' next year.  See you all on the side-lines!
A huge thank you to all those involved especially, Mike F for an excellent refereeing display.
Sean Gallagher, Head of Co-curricular & Sport