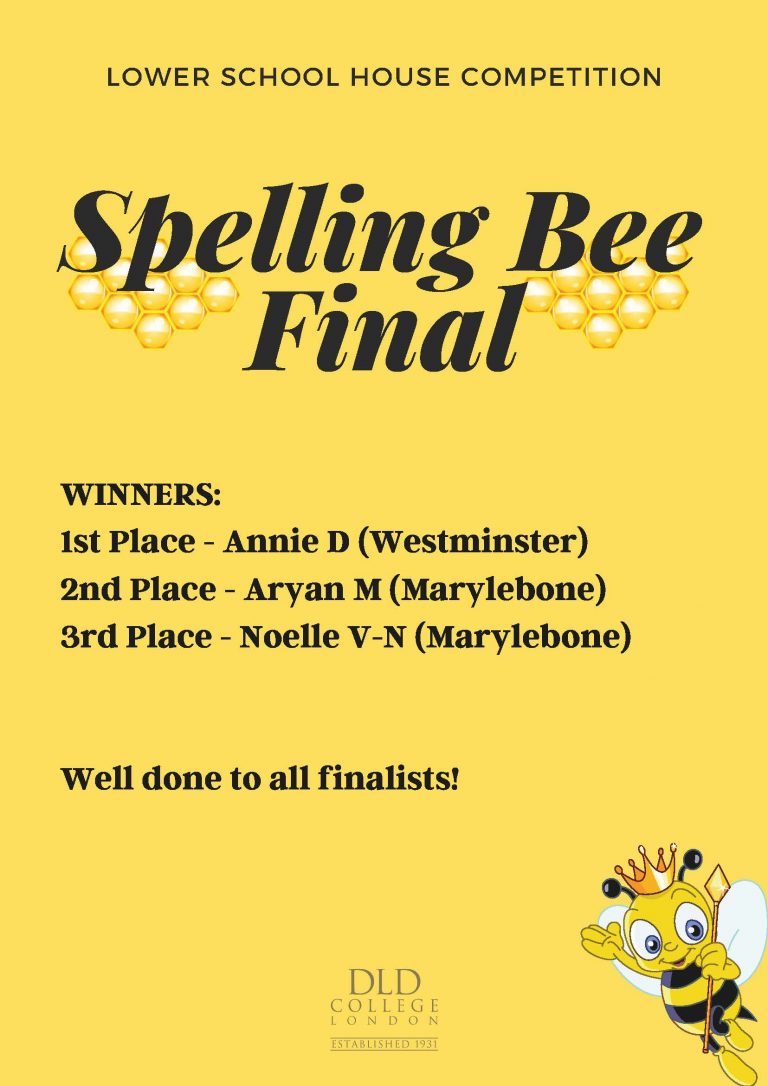 Over this half term our Lower School students have been building up to the Spelling Bee House Final. Students in both Houses (Westminster and Marylebone) battled it out over several rounds in the hope of being crowned 'Spelling Bee Champion' gaining vital points for their House. In most cases, this is the first time students have taken part in a Spelling Bee but they took to it like seasoned pro's! It was particularly impressive to see the level of spelling from students whose native language isn't English.
The competition came to a nail-biting finale on Tuesday 25th May and as the rounds went on, the tension in the room was palpable. The final round saw Annie (Year 10, Westminster), Noelle (Year 11, Marylebone) and Aryan (Year 11, Marylebone) needing to correctly spell their word to take the title of 'Spelling Bee Champion'. Annie was first up and didn't let the pressure of being the last remaining student representing Westminster House affect her one bit, correctly spelling her word. This left Noelle and Aryan who subsequently misspelt their respective words by just one letter. This meant Annie D was crowned 'Spelling Bee Champion 2020-21′.
Well done to the all the finalists who took part and to the Lower School staff (Gareth E, Kym L, John V and Alex Mc) for their support throughout the competition.
Sean Gallagher, Head of Co-Curricular & Sport