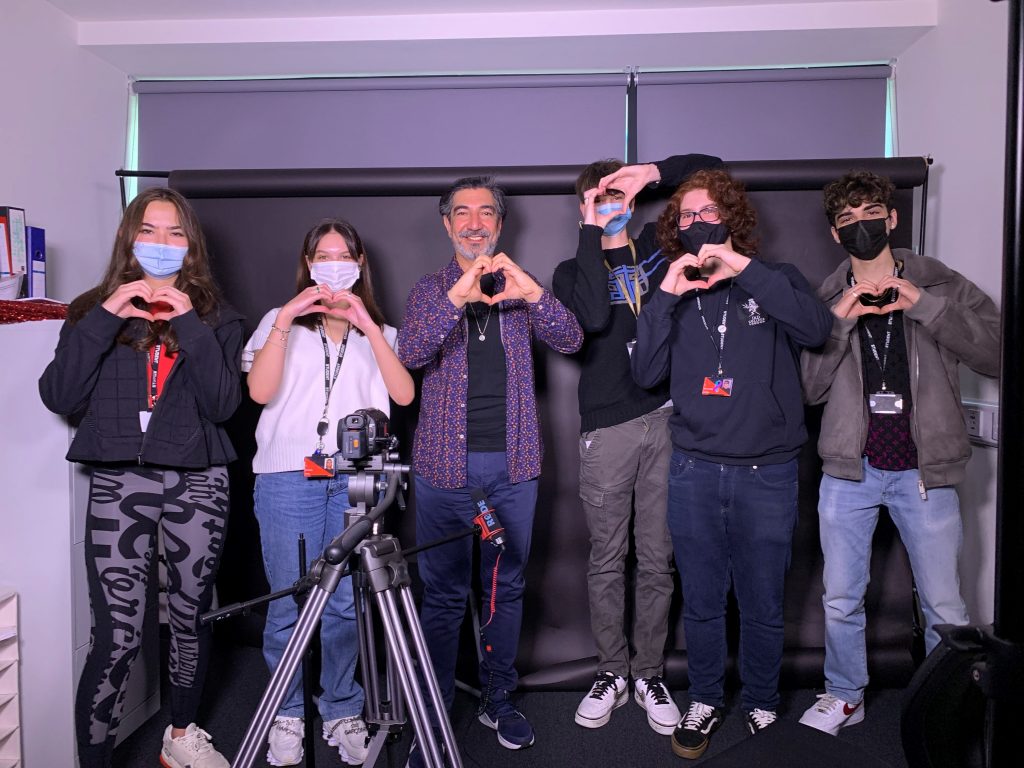 On Wednesday students from DLD Productions interviewed Hakan Elbir who has just opened ''Dialogue Café'' where deaf and hearing-impaired people are trained to become baristas, and customers must order their drinks in British Sign Language with the assistance of the assets and signage around them. It's the first social inclusion café to be opened on this subject in London.
The hub will also be hosting Dialogue Experience, a variety of pop-ups, exhibitions, events, and workshops in June.
Hakan spoke extremely highly of all of the students and was really impressed with their professionalism.  The students represented themselves and DLD College London excellently.
Marie Kerrigan, Head of Media