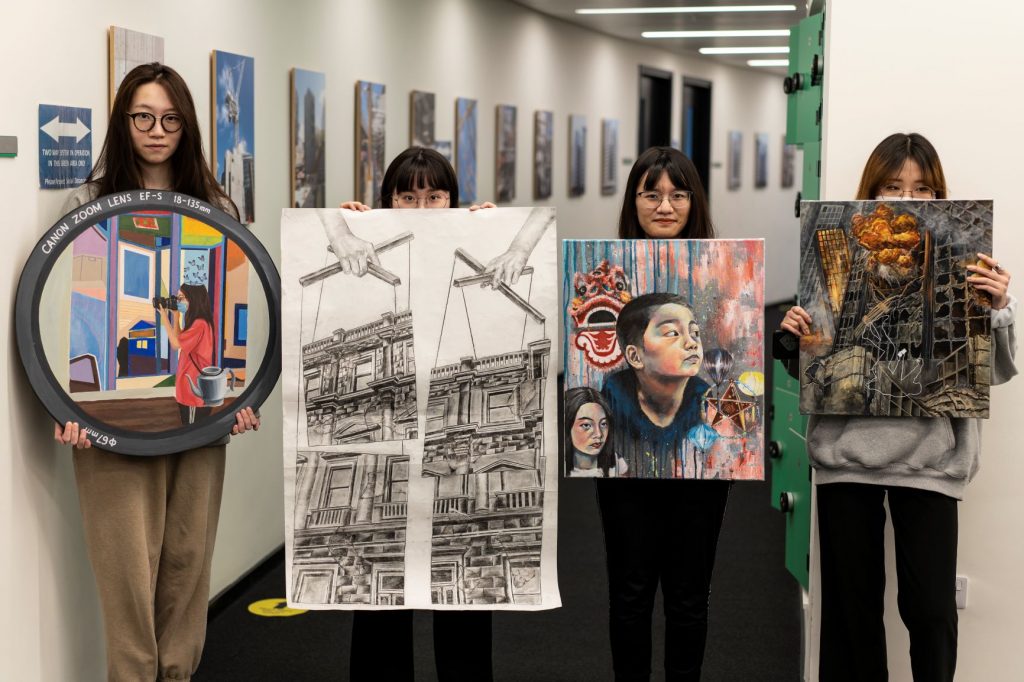 Four of our Year 13 A Level Art students (Alice, Daisy, Maris and Angela, pictured top), and four Year 11 GCSE Art students (Miya, Noelle, Maaya and on-line student Aryan, pictured below, with Aryan in the photo held by me) have taken part in the Royal Academy of Arts Young Artists' Summer Show. This is open to  students aged 5 to 19 years old who are studying in the UK and British schools overseas.


Their artworks are currently being judged by a panel of artists and arts professionals (Brian Griffiths, Emmanuel Awuni, Phyllida Barlow RA, Rebecca Kay). The final pieces selected by the judges will be displayed online and on-site at the Royal Academy of Arts in London from 13 July to 8 August 2021.
The students have made lots of effort to complete their work and to write about it for this competition and we wish them the very best of luck.
Ljubinka Jeftic, Art Teacher