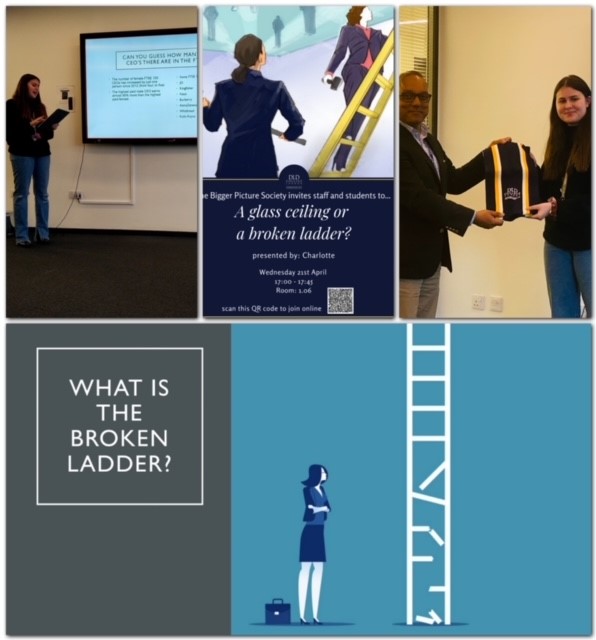 This week in the Bigger Picture Society, Head of School Charlotte delivered an excellent seminar – 'The Glass Ceiling or Broken Ladder?'.
This seminar tackled many issues surrounding the various snags and challenges that women must face during their professional careers, namely exploring the ideas of equal opportunity, as well as a bias called "Queen Bee Syndrome", where women who hold senior positions treat the women who work below them more critically than what would typically be expected. The seminar also delved into the impacts and effects of the Me-Too movement, and whether it has been a blessing, or a curse.
Charlotte ended on a quote from Warren Buffet: "So, I have seen half of the United States' talent basically put off to the side. It's one of the things that makes me optimistic about America because when I look at what we have accomplished using half our talent for a couple of centuries, and now I think of doubling the talent that is effectively employed – or at least has the chance to be – it makes me very optimistic about this country." 
Charlotte was also presented with her Alpha Scholars scarf from Principal Irfan Latif.
Suren, Year 12 student