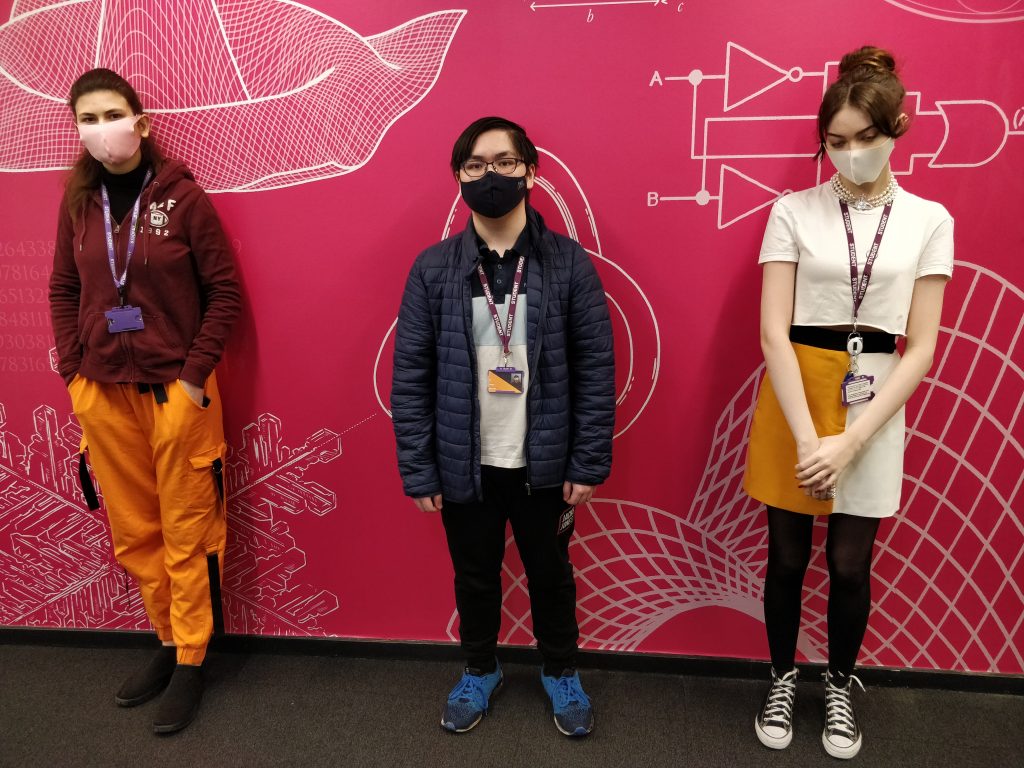 Several Year 10 and Year 11 DLD students recently took part in the UK Intermediate Mathematical Challenge 2021 including Maria (left), Ryan (centre) and Noelle-Elena (right).
This is a 60-minute, multiple-choice competition aimed at students across the UK which encourages mathematical reasoning, precision of thought, and fluency in using basic mathematical techniques to solve interesting problems. To recognize the highest performers in the Challenge,  the top-scoring 40% of participants are awarded Bronze, Silver and Gold certificates in the ratio 3:2:1.
WELL DONE to all those who took part and those who achieved an Award!
Bronze Award: Miya & Ekaterina
Silver Award : Alexia-Smaranda & Noelle-Elena
Gold Award : Michelle & Ryan
Michelle also achieved a top Gold Award and was invited to take part in the Intermediate Kangaroo on 18 March last week.
Ryan was one of the highest performers in the challenge and he is one of only 600 students invited to participate in the Maclaurin Olympiad, the next stage of the Intermediate Olympiad.
Good Luck to Michelle and Ryan for the Olympiad results next Term!
Susan Hartwell-Mold, Maths Teacher