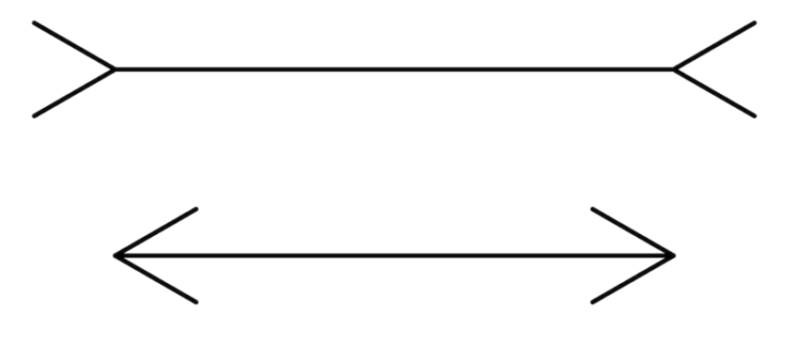 Source: Müller-Lyer Illusion
Yes the straight lines are exactly the same length. This famous optical illusion is one of many engaging examples presented by Hans, Ola and Anna Rosling in Factfulness – a book which Bill Gates described as "an indispensable guide to thinking clearly about the world".
Last term our Alpha Scholars read and discussed key ideas from Factfulness and subsequent work presented by the Gapminder organisation. Bigger Picture Society meetings were used to plan a project that would tackle "mega misconceptions" about human progress. Our students worked with Gapminder's Co-founder Anna Rosling and her team to beta test the Worldview Upgrader online tool.
The last two weeks of extended Personal Tutor sessions at the College have given all students and staff an opportunity to upgrade their worldviews and earn certificates based around greater awareness of the UN Sustainable Development goals. It has been heartening to see so many members of the DLD community improving their understanding of important global issues. On Tuesday 2nd February, reflections were shared through an online assembly.
DLD College London is proud to be a showcase school for Gapminder. Students in the Bigger Society are looking forward to an online project-review meeting with staff at Gapminder's headquarters in Stockholm next week. We urge you to enjoy some data therapy and upgrade your worldview through the online educational tool: https://upgrader.gapminder.org/
After all, as the late Professor Hans Rosling said: "illusions don't happen in our eyes, they happen in our brains."
Well done to Jessica, Charlotte, Laura and Surendren.
Shoaib Ali – Assistant Principal (Staff Development & Partnerships)