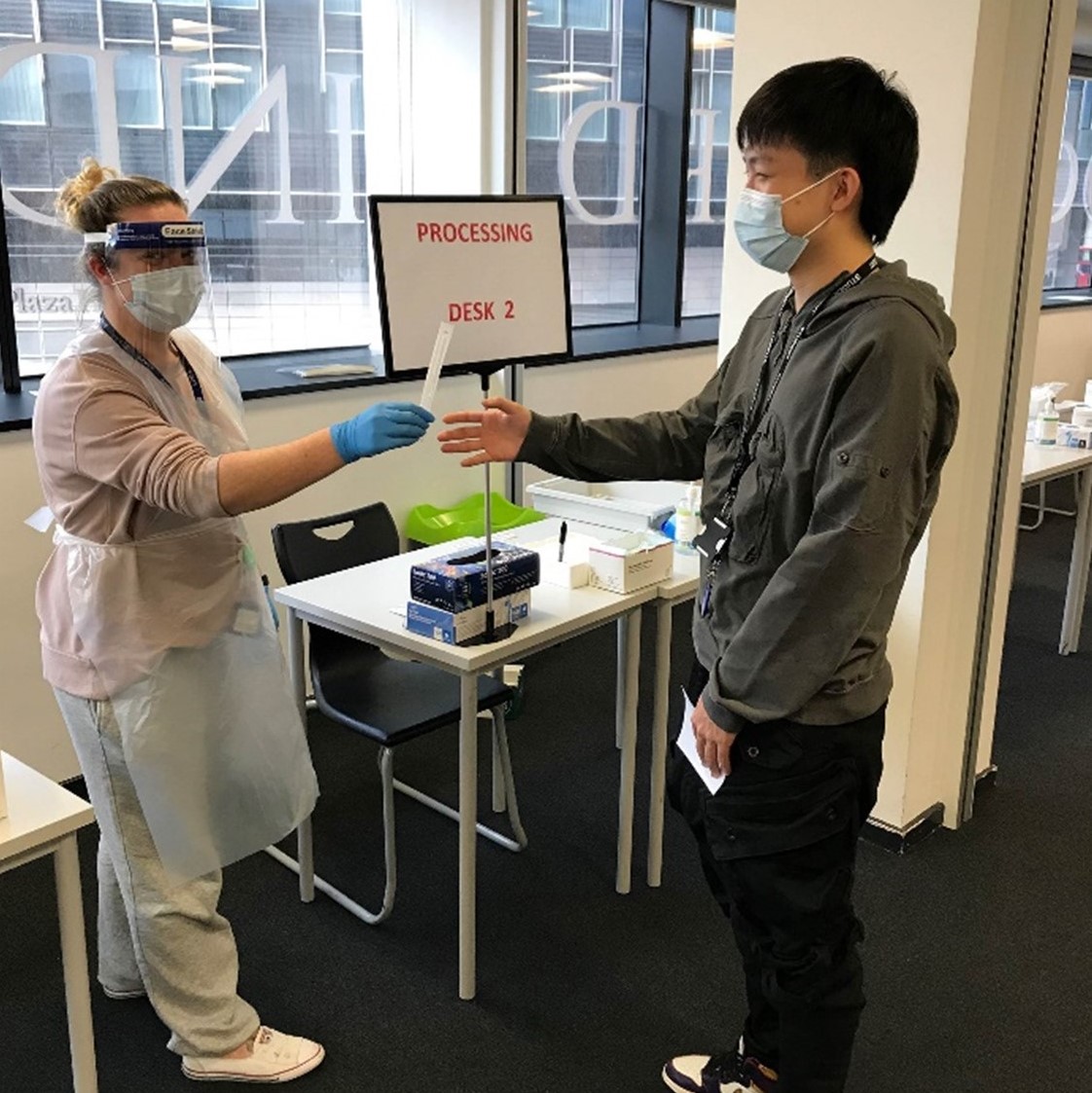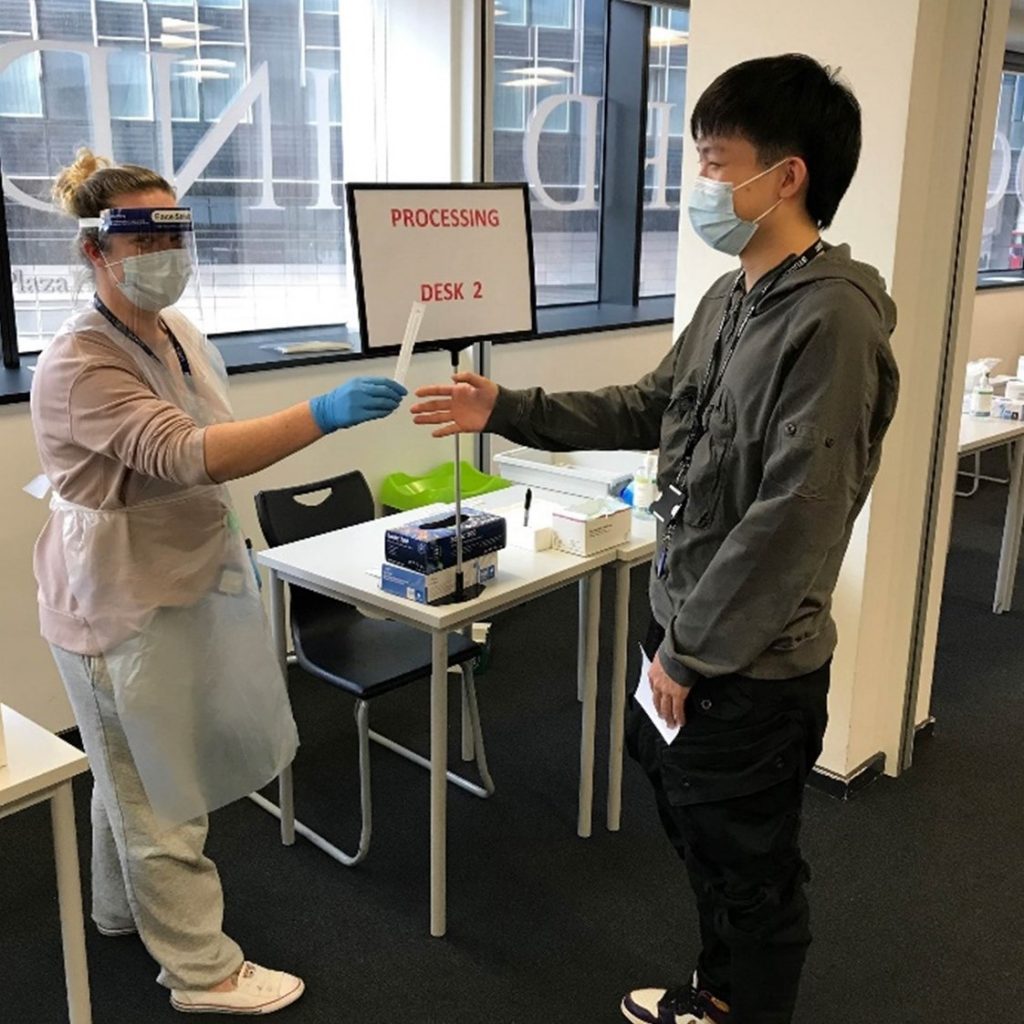 The staff and students of the DLD College boarding community are managing this lockdown in many ways, from silent discos and movie nights, to serious studying in between. Maintaining the safety and emotional well-being of all our community is key to managing the current period. Underpinning all of this is the Lateral Flow testing being conducted on site.
Along with the College Nurse, all members of the boarding team have been trained to administer and register the lateral flow tests for Covid with the National Track and Trace system. One of our largest classrooms has been transformed into a testing hub which can accommodate up to 4 Covid testing stations, with a waiting area which allows appropriate social distancing while we wait for results to process. When a person arrives at the testing hub they register their test on the NHS website using a specific barcode, which is assigned to their test. Once registered, they move on to the test itself. The testing process requires a simple throat and nose swab, either performed by themselves or with the help of the testing team, which is then handed off to a member of staff for processing and development. Once the results have developed, which requires 30 minutes, these are logged in the National Track and Trace database and a text message and email is received with the official results of the test.
Every member of staff in the building during this lockdown period is being tested twice a week, with students being encouraged to test as often as they would like. All students are tested twice in three days on return from any overnight visits to their support bubbles, which detects any issues, even when students are asymptomatic. These measures are in place to protect and reassure all members of our community that DLD College London is safe and secure during this difficult time.
Jess Ellett, Head of Biology