On Monday, Year 13 students Alice and Suzy and Vice Principal Tom, all represented the UK in a webinar organised by the Boarding Schools' Association for parents in SE Asia, focused on the UK school response to the COVID outbreak.
The group presented the various measures that DLD have adopted across the college and Alice and Suzy spoke excellently about their experiences. The webinar was very well received and the students were great ambassadors for the school. Here they are together, with the Principal, Irfan Latif.
Last week, Fumisani St Marthe, our Inclusion and Diversity Ambassador and Head of BTEC, led a webinar on behalf of the BSA in the first of their "Are you Ready for…" training series for Boarding House staff and leadership teams.
This event was to provide information and resources for boarding staff to use in their Houses to promote awareness of Black History Month. Ensuring the young people in our care are equipped with cultural awareness and knowledge beyond their 'normal' is vital in preparing them for life beyond school.
One attendee commented, "This was a really informative, thought-provoking and helpful webinar, I 'attended' with 2 colleagues and we chatted for a good hour straight afterwards; plenty of food for thought… thanks!"
Congratulations Fumi!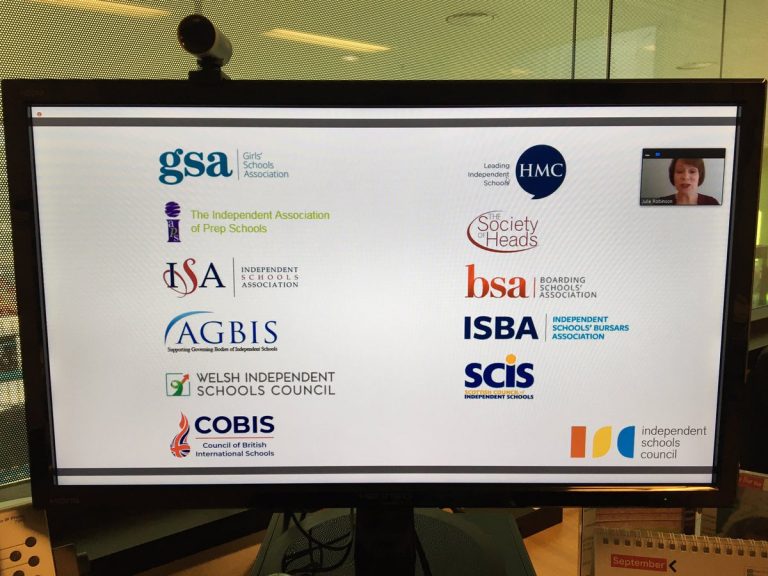 Also this week, Principal Irfan attended the virtual Heads' Conference from the BSA. During this conference he co-chaired the London and South East boarding forums with the Head of Bede's during which they discussed amongst other topics, diversity and Covid-19 in schools.