Report from Sean Gallagher, Head of Sport & Co-Curricular Activities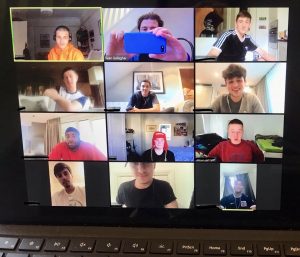 On Tuesday 19th May the Football team gave up their evening to take part in what we hope will be our first and last 'Virtual Quiz and Awards Ceremony'. Usually, around this time we would be looking forward to our annual End of Year Dinner which has become a tradition over the past four years of my tenure as Head Coach. Nevertheless, the boys took to this event with great enthusiasm with almost a full squad in attendance. The boy who now has the coveted title of 'top quizzer' for 2019-20 is Ade A.
It was then on to the eagerly awaited awards with the winners listed below. A great evening was had by all and I was very pleased to see such a good turnout as well as the positive mental attitude displayed by the boys in what is a very challenging time for us all.
Player of the Year: Lukas 
Player's Player: Carl 
Most Improved Player: Pier