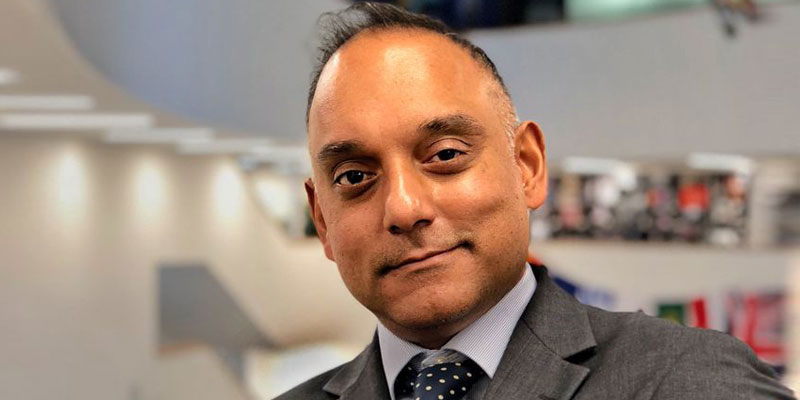 A year from today, the talking will be over and the UK will finally leave the EU. With a year to go, where is Brexit up to? An agreement has been struck on the "divorce bill", but we're yet to reach a deal on the future UK-EU trading arrangement. The Irish border remains a sticking point too.
Last weekend, I was fortunate enough to have travelled to Helsinki in Finland and the Baltics (namely Latvia and Estonia) where I attended the Baltic International Educational Fair and had a very productive time. We met with many prospective parents and students who aspire to a British education and I sincerely hope that whatever deal the government strikes, they ensure that one of the best British exports; education, does not lose out. The opportunity to travel brings many learning opportunities from understanding the culture of a place to understanding its language and its customs. Spending time in the Baltics (although it was freezing) gave me time to immerse myself in its culture and to better understand its people. A quality I can bring back to College to help me better understand our students. I see the ability to travel as a revolution. Travelling exposes you to breath-taking beauty and new flavours. Also, situations where 'normal' is not the "normal" at all. Even odd customs may begin to make sense, or you may find yourself appreciating certain habits at home more then you realised before. These are priceless lessons in this globalized world. As many of our students return home for the Easter, a time for new beginnings and the onset of Spring (finally!), I hope that they will use their time productively to not only rest, recuperate and recharge but to also review and revise in order to fulfil their potential in the upcoming summer exams. Only then will they be able to take up the challenges that Brexit poses and take their place in this globalized world.
Have a relaxing Easter.
Best wishes,
Irfan Latif
Principal