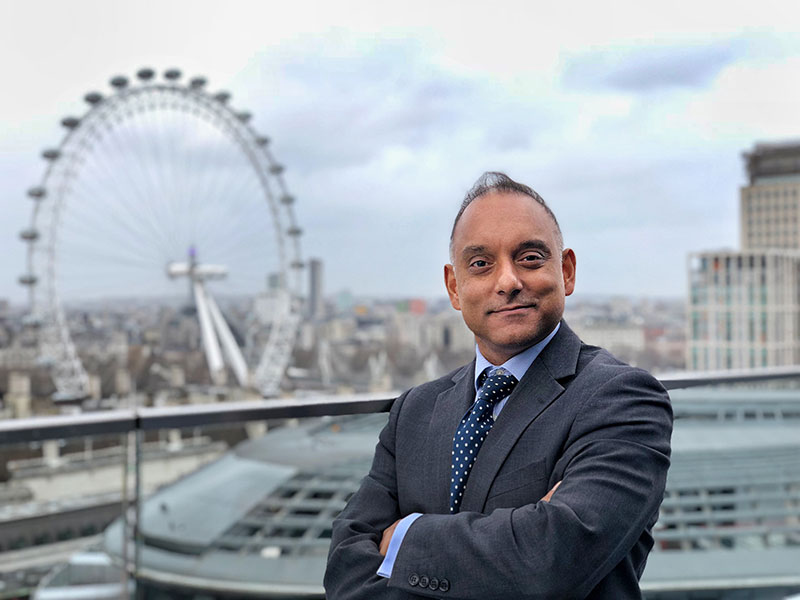 We are delighted to announce that Mr Irfan Latif has been appointed as the new Principal at DLD College London and joined us at the beginning of this term from his current role as Headmaster of Sexey's School in Bruton, Somerset.
During his career Irfan has held a number of leadership roles in the independent sector, including Deputy Head (Academic) at Bedford School, Head of Science and Chemistry at St Benedict's School in Ealing, Senior Housemaster at Whitgift School, as well as being an Assistant Housemaster and Teacher of Chemistry at The Haberdashers' Aske's School for Boys.
Irfan was educated at Emanuel School, London and graduated from King's College, University of London with an honours degree in Chemistry and a PGCE in Secondary Education. There he played representative rugby, cricket and rowing and has since taken up running marathons. Up until Christmas, he was the Vice Chair of the Boarding Schools' Association (BSA), Chair of the State Boarding Forum and on the Board of Education at the Diocese of Bath & Wells. With many interests outside of work, Irfan is a keen cook, traveller and adventurer and recently led expeditions to Everest Base Camp, Venezuela and the Red Sea. When he has the time, he sits as a Magistrate and watching his beloved Arsenal, through thick and thin. He is married to Jocelyn (a former Head of Science at Notting Hill and Ealing High School for Girls) and they have two daughters, Zara and Emma, and their Jack Russell, Rodney.
Of his appointment, Irfan said, "I am delighted and honoured to have been appointed the Principal of DLD College London. DLD's commitment to excellence – within a community defined by diversity, kindness and respect – is one which I very much share. It will be a privilege to build on Rachel Borland's rich legacy and to lead the founders' inspiring vision for educating young people. I look forward to working with everyone at DLD and the Alpha Plus Group and to build on the strengths of the College in the years to come."