An impressive display of talent was on show at the DLD College London Winter Concert this week, with students also awarded for their outstanding achievements.
The array of exceptional performers took to the stage, on Thursday 7 December to dazzle the audience. The annual show, themed 'Glorious London', celebrated the successes of the students whilst spreading festive cheer.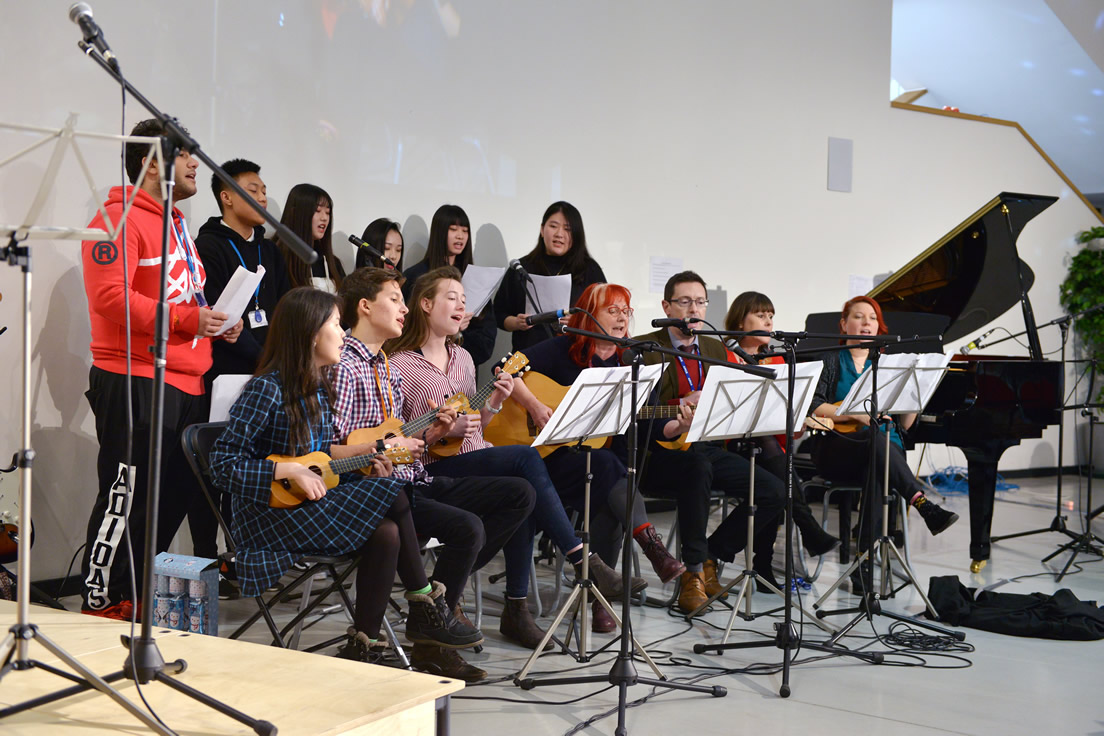 Master of Ceremonies Michael Brett welcomed parents, teachers and staff before a spectacular display of musical performances and award winners delighted the guests. The atrium was filled with entertainment from pianists, singers, bands and more, including the ukulele club and a prose reader.
A trio of acknowledgments was made during the concert; the presenting of the League Champions Trophy to the football team after a successful season, commending the college mentors, and celebrating the Mathematics challenge qualifiers.
BTEC Creative Media Student Emily Keogh, captured each sensational act fresh after their performance conducting live interviews for the DLD College London website and Instagram.
Principal at DLD College London Rachel Borland commented: "Our students are remarkably talented and it is delightful to see them rewarded for their efforts.
"In terms of community, our college is harmonious and the Winter Concert presents the perfect opportunity to come together and celebrate those who have excelled. It was a truly special event."