Our new boarding students here at DLD College London have bonded through a strenuous trip as the new academic year kicks in.
The group of boarding students visited High Ashurst Outdoor Education Centre to build relationships through working collectively. The centre provided both our students and staff with a wonderful wide-open space for learning and self-discovery in a natural environment.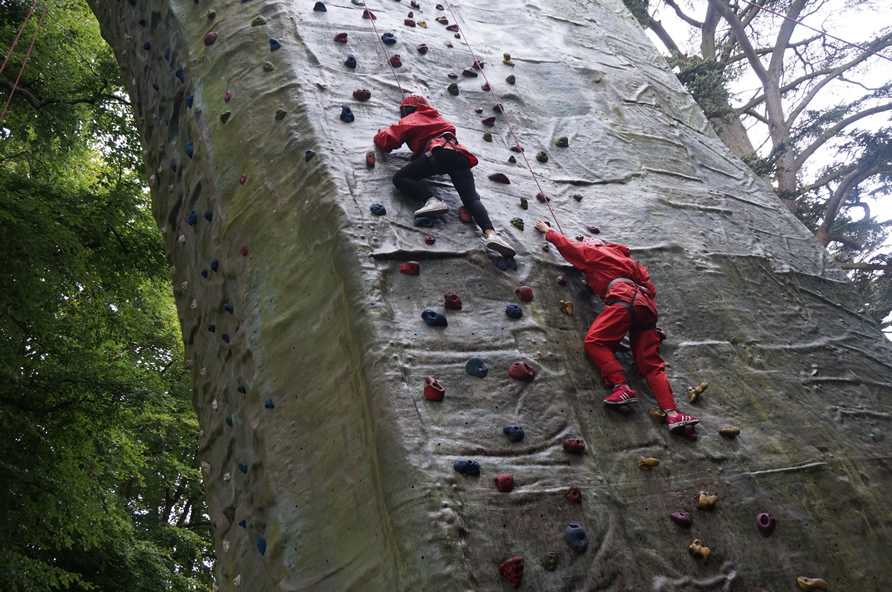 Students were put through their paces on the action-packed trip in a range of activities including rock climbing, abseiling, high ropes, challenge courses and fun team building games. The new boarders bonded over the arduous challenges which aimed to help group cohesion and teamwork development.
Accommodated for the night in teepees which were arranged in two 'villages', the students were able to enjoy the unique atmosphere of a tented encampment nestled amongst the trees on the 56-acre site.
Deputy Principal (Welfare and Boarding), Thomas Hadcroft commented: "The aim of the trip was to challenge our students to develop their resilience skills. The varying number of activities offered new experiences and pushed each one out of their comfort zones."
For more picture of the trip to High Ashurst Outdoor Education Centre click here.