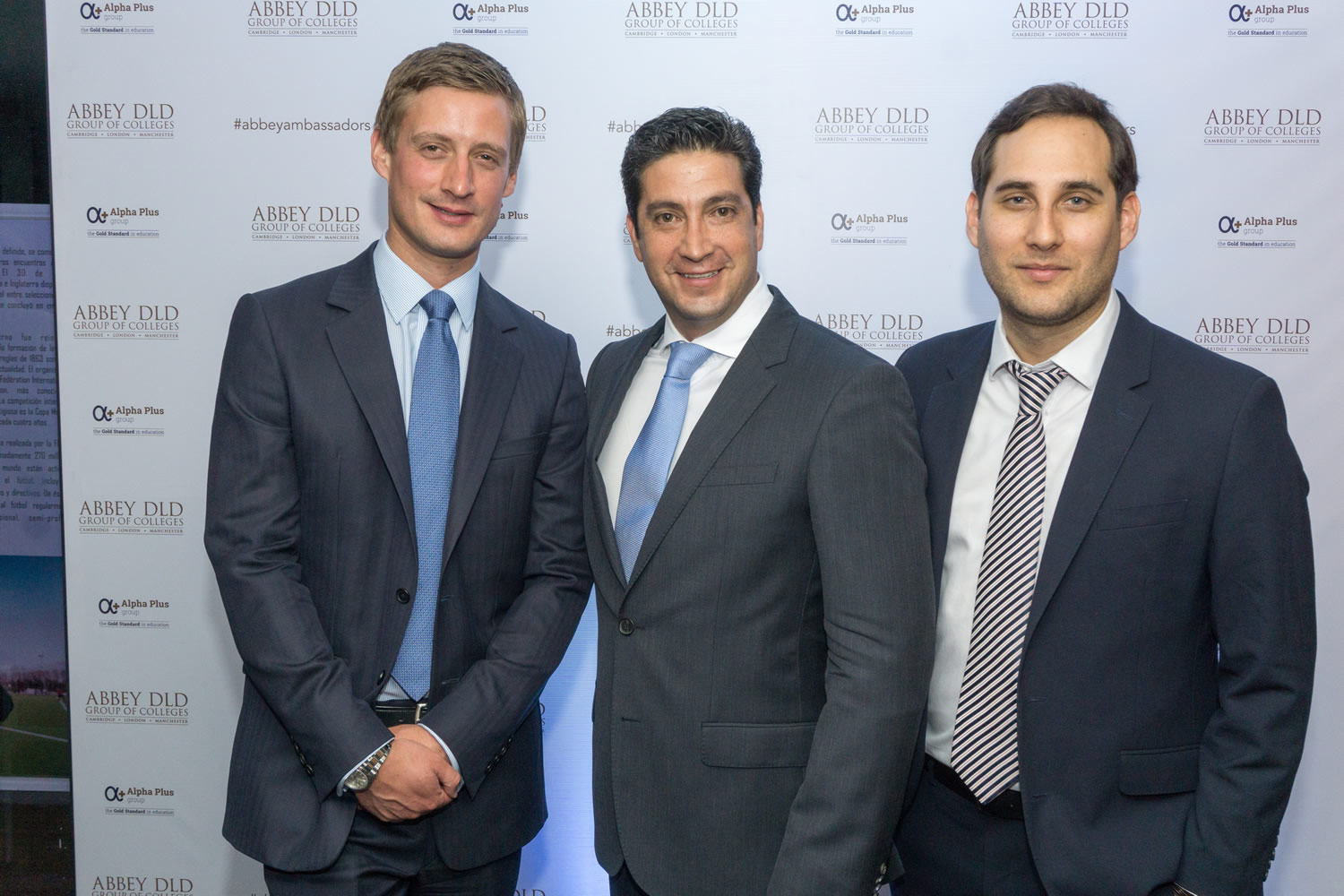 Abbey DLD launched in Mexico this week, looking for students who want to study at one of our colleges; DLD College London, Abbey College Cambridge and Abbey College Manchester.
The brand was officially launched at an exciting media event in Mexico City in collaboration with Global Education Corp (GLED)  and was covered by El Universo newspaper, top Mexican TV channel Azteza and reported in Forbes Mexico.
Abbey DLD has established an exclusive agreement to offer study plans with GLED in Mexico, and they've already enrolled two students, one at Abbey College Cambridge and one at Abbey College Manchester.
GLED has ten offices in the Mexican Republic, two in Mexico City, as well as in Ecuador and will open another in Miami, where they provide advice on schools around the world.
Benigno Alfaro, president of GLED, explained that in order to enter one of our colleges, a student must prove that they have the necessary level of English.
The accreditation that a student obtains from an Abbey DLD college is also valid in Mexico, explained Mr Alfaro.
"These schools are sought after when you want to enter Oxford, Cambridge, London Business School or Harvard. You go to one of our colleges because you want to go to the best universities afterwards. "
Carlos Taboas, commercial director for the Americas at Abbey DLD  hopes that by 2019 we will be enrolling 30 Mexican students per year for the Abbey DLD colleges.
While what fees you pay are dependent upon which course is taken, the average cost of a year at one of its schools for international students, including Mexico, is £28,000 ( or about $ 35,800). Meanwhile, it costs between  £48,000 and £50,000 (between $ 61,400 and $ 64,000), for a program that includes education, boarding and food .
Mr Taboas also said there are 50% to 100% scholarships available at Abbey College Cambridge for students with a high educational level, as well as the Alpha Scholars Programme at DLD College London, which depends on the student's qualifications in Mexico.